Cal, Nick & T-33
Hot Rod Deluxe
|
January 2020
REBORN.
Eighty-two-year old Cal Kennedy was ready to live out his life at home, retired from the daily grind and enjoying his golden years after 55 years in the workforce. "I would tell people I was pretty much locked into my rocking chair," he says. Well, he was prepared to live the quiet life at home, until Mike "Nick" Nicholas appeared in his life.

Nick grew up in the greater Denver area, born into a world of motorcycles and fast cars. His father, Bob "St. Nick" Nicholas, was a hot rodder who enjoyed sharing what he knew about vintage speed equipment with his son: parts like Ardun OHVs for flatheads, the super-rare Rajo heads for Model T bangers, and the cherished Wayne 12-ports for Chevy inline-sixes, the latter known as the "unicorn" power-adder of inline speed equipment.

When Nick had a family of his own, he decided he needed a project car to share his love of the hobby with his two young boys. So, in 2010, he scored a needy 5-inch-sectioned '50 Ford, a car he thought was just unique enough to stand out at local car shows. Left in the trunk by the previous owner was the March 1954 issue of HOT ROD, bearing a similar Shoebox on the cover. Though the Ford was the featured story, there was an article inside that really grabbed Nick's attention: a recap of the first Hot Rod Hill Climb that took place in nearby Georgetown, Colorado, in the late summer of 1953.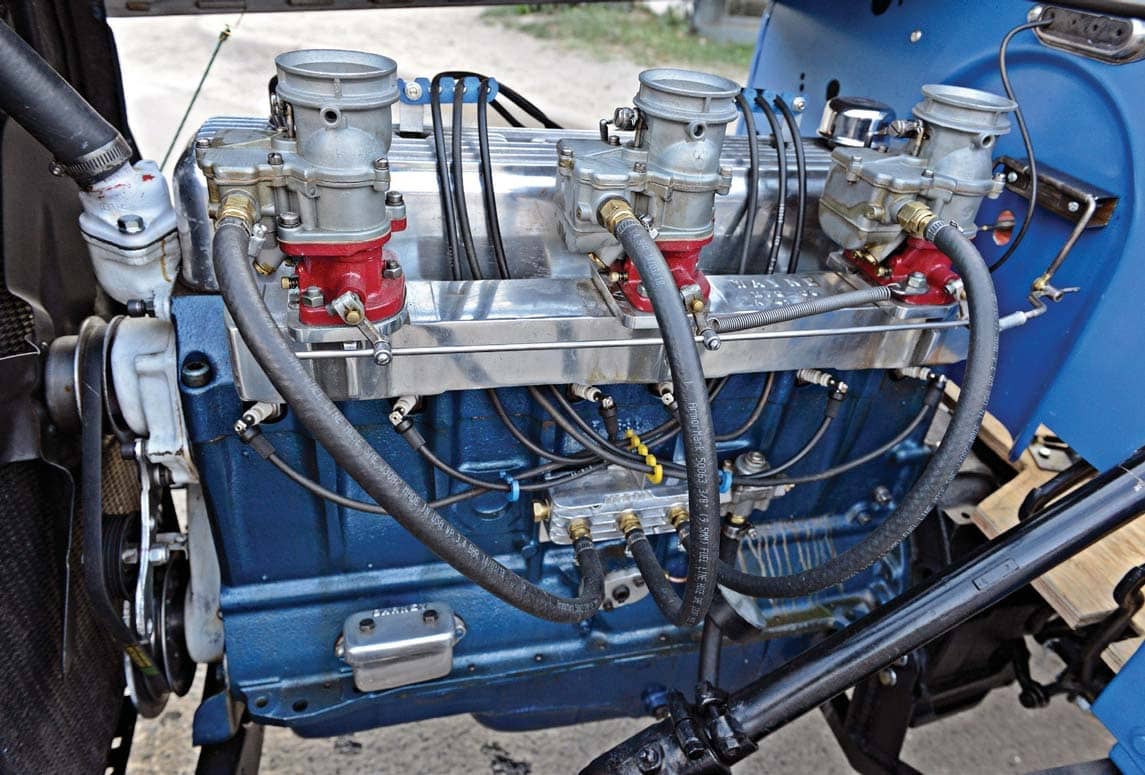 Nick was floored by the discovery, as he had no idea the race ever existed. He was drawn to the article and the history and read it over and over. It was a revelation he carried with him for the next two years, until finally a light bulb went off in his hot-rodinfested head. Why not recreate the event? It was feasible, but first he had to find out everything he could about the original event. "The Hill Climb was run nearly 60 years ago, so I wasn't expecting much," he says.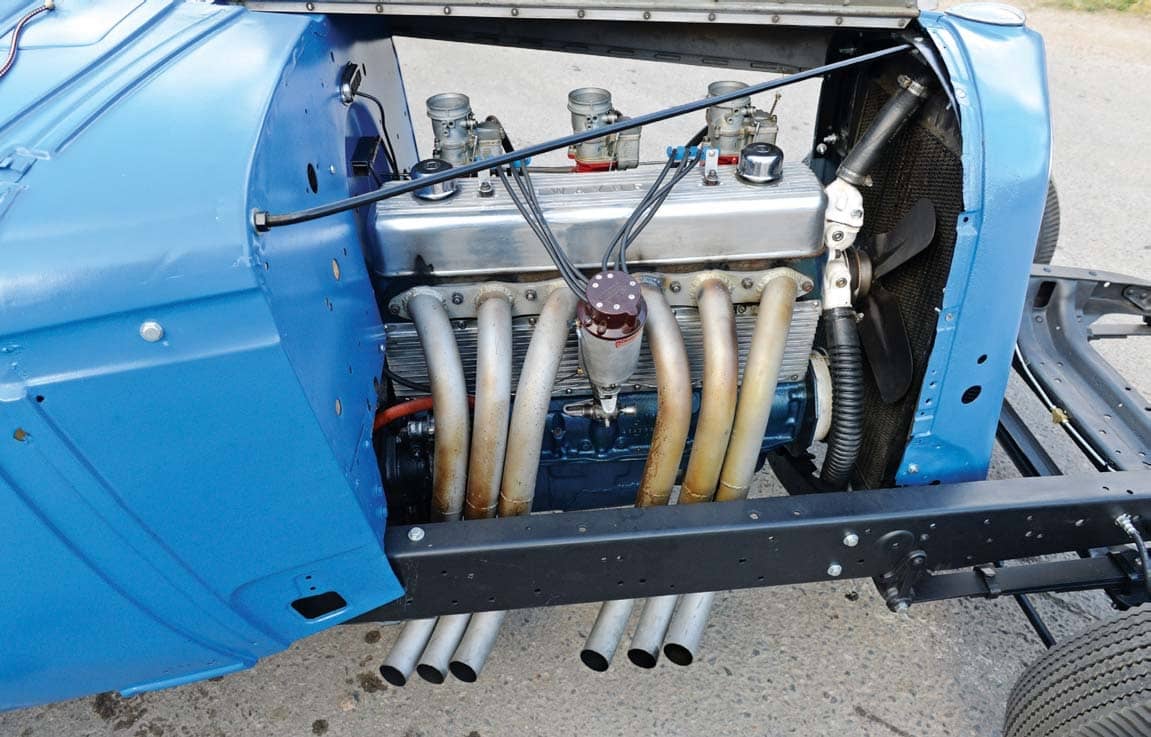 After Nick put out some feelers, fellow traditional hot-rodder Scott McCann of Deluxe Speed Shop told him to contact Duane Helms, a man with knowledge of the local old-time racers. "I ran a few names by him that I had found in the magazine, and one that jumped out was Cal Kennedy." Duane mentioned that Cal went to breakfast with the Denver Timing Association old-timers every Thursday.
It took a week for Nick and Cal to meet and talk in person, but it turned out to be worth the wait. "He was like a shining star," Nick says. "He had on new jeans and his best suspenders; he was ready to tell a few stories. He knew I was on his tail for a tale or two." Cal did not disappoint, weaving yarns of his exploits during the Golden Age of hot-rodding. From that point forward, the two were nearly inseparable, with Nick hanging on Cal's every word about Denver's rodding history.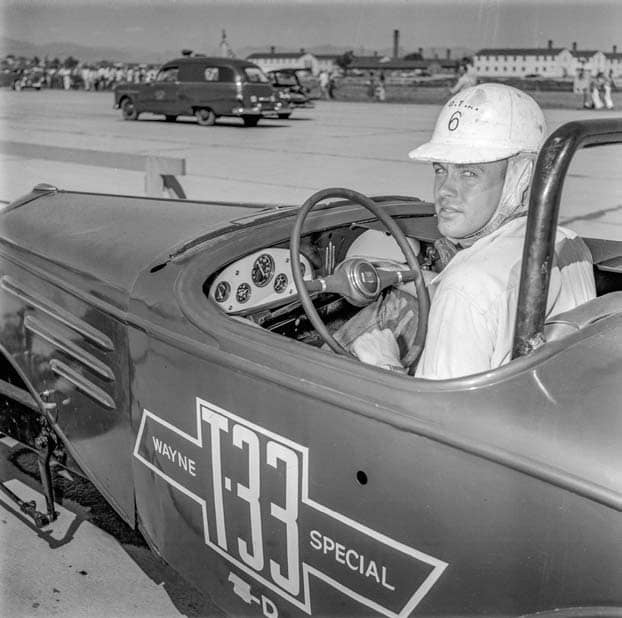 Cal Can
Cal Kennedy grew up in North Denver and started looking for a car to call his own after graduating West High School in 1947. "It was about that time I started to fancy a nice '41 Chevy coupe that was nearby," Cal says. "My dad drove a Chevy, and I had hitchhiked once during high school and got a ride in a similar one and liked it a lot." Soon that Constitution Blue '41 Deluxe Coupe was Cal's main mode of transportation.
The next thing to do was get a job, and it was through employment that he would meet his future race partner, Don Scroggs. "I went down to Bell Telephone, as it was hiring. I walked in the door, and Don was standing there. He was the biggest Chevy nut around. He saw my '41, and we immediately hit it off."
Don was an experienced hot rod builder and driver and was friendly with some of the car guys in Denver. One friend was Jim McKindley, who was the "big cheese" when it came to the Mile High City's thriving hot rod culture. Jim, in turn, was friends with Wally Parks, who obviously needs no introduction here. Wally, Jim, and Chuck Kirgan would establish an organized hot rod base in and around the Denver area and form the Denver Timing Association in 1949, of which Cal and Don would become charter members, and Chuck would preside as its first president. It was this connection that would pull Cal and Don deeper into the city's hot-rodding society.
Birth of the T-33
You can read up to 3 premium stories before you subscribe to Magzter GOLD
Log in, if you are already a subscriber
Get unlimited access to thousands of curated premium stories, newspapers and 5,000+ magazines
READ THE ENTIRE ISSUE
January 2020