Steam's Polish Indian Summer
Heritage Railway
|
Issue 260
A Wolsztyn Experience – 1000 miles of main line steam in four days. Poland continues to make it happen but for how long? Rodney Towers gives an update in words and pictures on this acclaimed British-led venture which is keeping alive the last 'real' steam operation in Europe.
Wolsztyn, Wroclaw, Czestochowa, Lodz, Poznan – unfamiliar names and even more unfamiliar pronunciations. Some of these towns and cities are in Silesia, much of which was part of Germany until 1945, and others are very much part of the central heartland of Poland.
Poland is unique in that some steam train services are still in operation and while the number of steam-hauled service trains has greatly diminished during the last 20 years, you can still go online and book tickets on certain services that will be headed by a steam locomotive.
Wolsztyn, with the last operational 'roundhouse' engine, shed in Europe, has become the only surviving hub for mainline steam train services. Wolsztyn's distinction arises from its unique asset, the engine shed and having that pool of skills and expertise in steam train operation and maintenance living locally.
'Real' mainline steam services have now become limited to two trains per day, from Wolsztyn to Leszno on Mondays to Fridays and on Saturdays two trains from Wolsztyn to Poznan. Distances each way are 30 miles Wolsztyn-Leszno and 50 miles WolsztynPoznan. However, during the time of my visit both the Leszno and Poznan lines were closed and for a two-week period they were operating a three trains per day service from Wolsztyn to Zbaszynek, a station on the Warsaw-Berlin mainline.
While on any visit to Wolsztyn you can see numerous steam locomotives around the engine shed area, only three locomotives remain in operational condition.
They are PKP class 2-6-2 Nos.OI49-59 and OI49-69, both mixed traffic locomotives built at Fablok, Chrzanow between 1951-54 to perform similar roles to the 'Black Fives' on Britain's railways. The third locomotive is the larger PKP Mikado 2-8-2 No. Pt47-65, designed to haul heavy 600-ton trains at 60mph, and built at Fablok, Chrzanow, between 1948-51.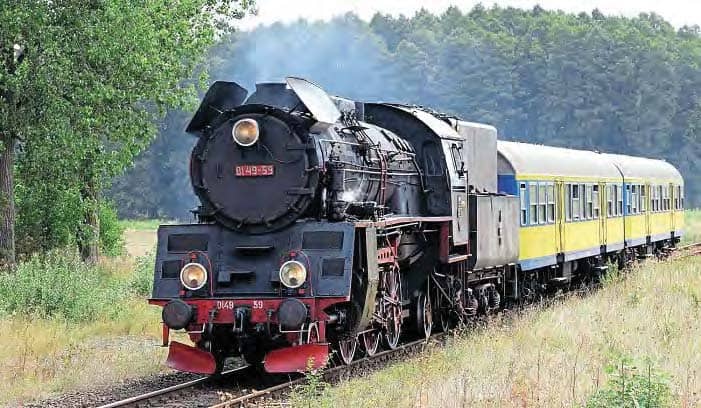 Charter opportunity
Unfortunately, this locomotive had failed recently on a long-distance excursion and was under repair during my visit.
There are also other steam locomotives operational in various other regional locations in Poland, which can be chartered or that will make more local excursion trips.
Polish State Railways (PKP) phased out the general use of steam in the early Nineties but following the huge enthusiasm, enterprise and persuasive efforts of certain individuals, PKP did agree to allow limited mainline steam services to continue out of Wolsztyn.
In 1996 a British steam enthusiast, Howard Jones, living in Poland, set up a mutual trust society under the name The Wolsztyn Experience (TWE).
The trust had several objectives, primarily to save and continue running certain mainline scheduled steam services, to operate mainline special excursion trips and in particular to retain the last steam commuter service in Poland. To achieve such objectives needed revenue from which emerged the idea of running footplate experience courses for trust members on main lines in Poland.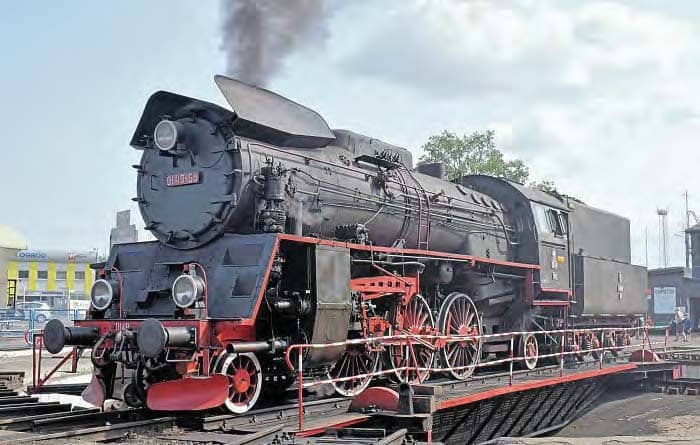 PKP had transferred the rundown of steam train operation to PKP (Cargo) division which, despite being a State authority, proved amazingly positive, encouraging and cooperative when in negotiations with TWE to work out how steam could be kept going. A key element of the courses would be to generate income from which footplate permit fees could be paid to PKP (Cargo).
Additional objectives of TWE were to help restore particular Polish-built historical steam locomotives in cooperation with the Warsaw Transport Museum, rebuild the water tower, lengthen the turntable and refurbish the museum at Wolsztyn depot. All of these projects have been accomplished since 1996.
Meanwhile, news of the unusual footplate experience courses soon spread – and they remain open to any reasonably fit person.
The majority of attendants have come from the United Kingdom, but it is the popularity and sheer enjoyment of such courses which have seen some people return on an annual basis.
Apart from gaining operational support from PKP (Cargo), TWE also realised that it would need to have political support locally. There followed an important development when, in 2005, the Marszalek of Wielkapolska (a position akin to that of state governor) came to realise the tourist potential of steam train travel and decided to subsidise the daily scheduled services.
With rising interest in TWE courses and increased numbers of people visiting Wolsztyn to see steam trains in daily operation, there emerged a perceived market for longer steam train trips in Poland.
Then in 2010 came the next positive development when Turkol, a new Polish steam train tour company, was established. This organisation received a mandate to focus on the development and promotion of longer distance steam excursions on the mainline network of PKP.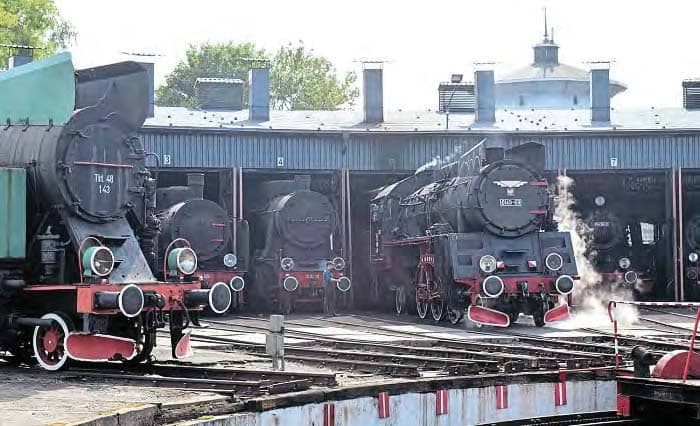 Within Turkol's management was a certain Patryk Skopiec, someone who proved to hold shared visions of steam train travel with Howard Jones. Their subsequent and successful cooperation together has been an example of how people with such dedicated enthusiasm and belief in their mission can both shape the thinking of others and stimulate new approaches towards finding practical solutions for issues of the day.
In summary therefore, and about railways specifically, you can see here a fascinating and possibly unusual example of where state and local government authorities have both listened to and worked with private enterprise for the purpose of achieving some greater benefit for the community.
Cessation of steam services
The Marszalek had been pressing PKP (Cargo) for several years to create a charitable cultural institution which, under Polish law, would allow it to apply for EU funding and charitable donations.
However, PKP (Cargo), which received the subsidies, was in no rush to create the institution and a failure of the chairman of PKP (Cargo) to enter into such negotiation eventually gave the Marszalek no choice but to stop the funding.
So it was that on March 31, 2014, PKP's class 2-6-2 No.OI49-59 hauled the last steam service train from Leszno back to Wolsztyn, after which all scheduled steam train services came to an end.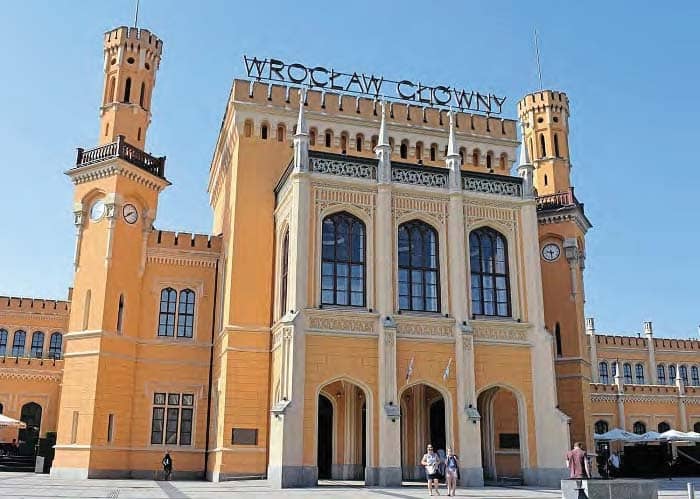 You can read up to 3 premium stories before you subscribe to Magzter GOLD
Log in, if you are already a subscriber
Get unlimited access to thousands of curated premium stories, newspapers and 5,000+ magazines
READ THE ENTIRE ISSUE
Issue 260