Building On A Successful Year
Heritage Railway|Issue 261
Gareth Evans talks to A1 Steam Locomotive Trust trustee Mark Allatt about the latest developments at the operator of popular A1 No. 60163 Tornado, its current new-build £5 million P2 2-8-2 No. 2007 Prince of Wales and the next project – the LNER V4.
The A1 Steam Locomotive Trust (A1SLT),the registered charity behind famous new-build 100mph steam locomotive No. 60163 Tornado and what is set to be Britain's most powerful steam locomotive, Gresley class P2 'Mikado' No. 2007 Prince of Wales, has continued to progress its projects on a number of fronts – and is now looking forward to the coming year.
Asked whether 2019 has been a good year for the organisation, Mark Allatt, A1SLT trustee, replied: "Yes – we're so much bigger than we were even four years ago. If you think about how we've rapidly transitioned from 1990 when we started through until 2008, we were building a locomotive – it was very much a singular focus.
"After that, we had a locomotive to operate, which was all new to us. We had to convert a support coach and we had around £1 million in debts from the construction phase to repay.
"Towards the end of 2013, we went public with the project to build the P2 – so we are now building a locomotive, we are operating a locomotive and we are also running our own railtours.
"That's a massive difference in scale of operation."
Tours
Earlier this year, the A1SLT took its tour bookings function in-house. Commenting on the performance of the operation, Mark said: "The majority of the trains we hauled during our early years of operation had other people as the promoters.
"We provided the locomotive for their tours. We always ran a couple of our own trains each year. We then decided to increase the number of those – and of course we needed a booking agent. Because we were only doing a couple of tours, we used different booking agents in the past, including UK Railtours.
"The number of our own trips grew to the point financially where it made sense to bring the booking office function in-house. It's going well for us – and bringing the bookings in-house has saved us a reasonable amount of money.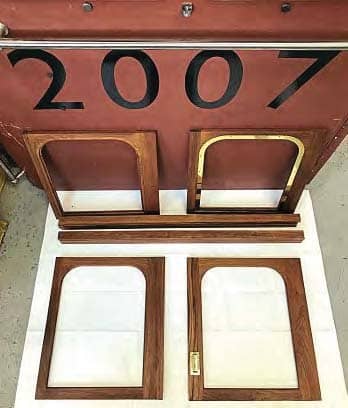 "With anything like that, if you're doing a small number, it doesn't make sense to have your own staff as there are too many peaks and troughs. Once you get over a certain amount, it becomes more cost-effective to do it yourself rather than use an external supplier – and those peaks and troughs become flatter.
"In addition, we continue to work with a number of different promoters, including Pathfinder Railtours, Belmont British Bullman and Steam Dreams – and from next year we'll start working with RTC. That's all set to continue in 2020." Mark added:
"In parallel to that, we've started running a series of repeat itineraries – the two main ones being 'The Aberdonian' Edinburgh-Aberdeen excursions; and 'The North Briton', which comprises different trains that travel over the Settle and Carlisle route. Again, both have been good successes."
'The Aberdonian', which started this year, was made possible thanks to the installation of the turntable at Ferryhill. It has involved tapping into the booming Edinburgh tourist market.
"As a railtour promoter, you can only tap into an existing tourist market if your trains are on sale sufficiently far in advance – and they're not sporadic," explained Mark.
"We're getting there with this – we need to be selling our trains a long time in advance, enabling people who are planning their trip to actually then plan to travel with us.
"If you expect to sell a train that's due to run on the day people arrive or a few days after they arrive, it's just not going to happen when it's a railtour.
"The same applies if you're going to tap into guided tours or into becoming part of a package that someone else is selling."
As reported in HR last issue, some of Tornado's 2020 tour dates have already been released – see panel.
Next year's brochure has just been published.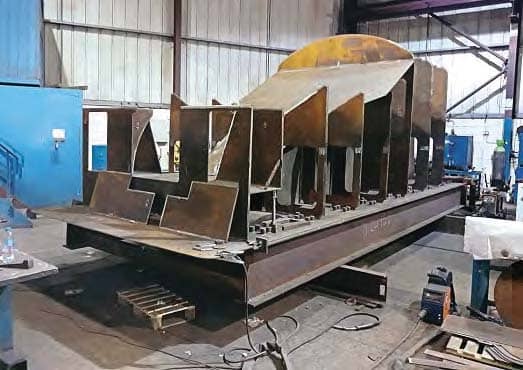 Carriage fleet
Earlier in the year, during one of the P2 roadshows, Mark spoke of the trust's desire to operate its own train, comprising a fleet of Mk.3 carriages.
Asked whether this is still planned, he replied: "The situation has changed in quite a few ways this year. Our long-term ambition is still to have our own train.
"If you look at the history of charter trains over the last 100 years, it's a business that runs on the margin. It uses rolling stock which is utilised elsewhere on the network during the working week and when it's put to use on a charter, it's outside the time it would normally be used, when it would otherwise be sat doing nothing. The use of it is a marginal cost – and the revenue generated is addition to that being generated from its core purpose.
"Attempts were made to improve the quality of charter stock in the 1930s when the LNER introduced its tourist sets, but again that became a challenge, as the stock was not being used for most of the time, so the return on investment on it became challenging. If you look at how charters work today, that stock isn't in use day-in, day-out – unless someone charters an HST or other contemporary rolling stock for example.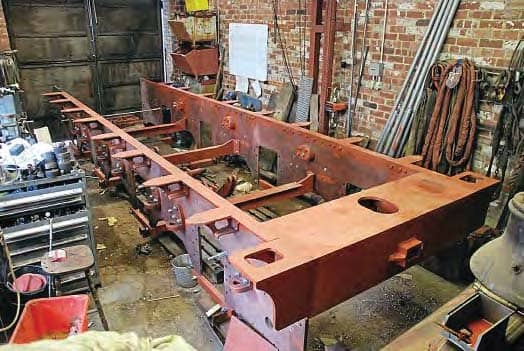 "Most of the time, and certainly for steam, it involves dedicated charter stock and therefore charter stock has to repay its capital investment – i.e. purchase and periodic overhauls, as well as its maintenance will be based upon the income it generates just by working charters. Therefore, having your own charter rake, on the one hand, potentially has the benefits of better control of your own product, so you're able to define better what the customer experience is. On the downside, those costs have to be spread over a defined number of trains and there is a minimum number for it to be worthwhile.
"With that as the background, and having examined more closely Mk.3s, we've found the maintenance costs are higher than anticipated. The rules have changed too – the removal of Mk.1s from the network is no longer imminent. It now looks like Mk.1s can remain on the network for the foreseeable future – providing the issues, such as retention toilets and so on, have been dealt with.
"When we look at the return on investment and therefore the usage that would be needed for a charter stock to cover those costs, we really need to have two locomotives operating to make it worthwhile. Otherwise, we're in danger as an organisation of losing our core purpose. We are an organisation that builds new steam locomotives of former LNER designs and operates them on the main line. We're not a rolling stock owner that happens to build new steam locomotives.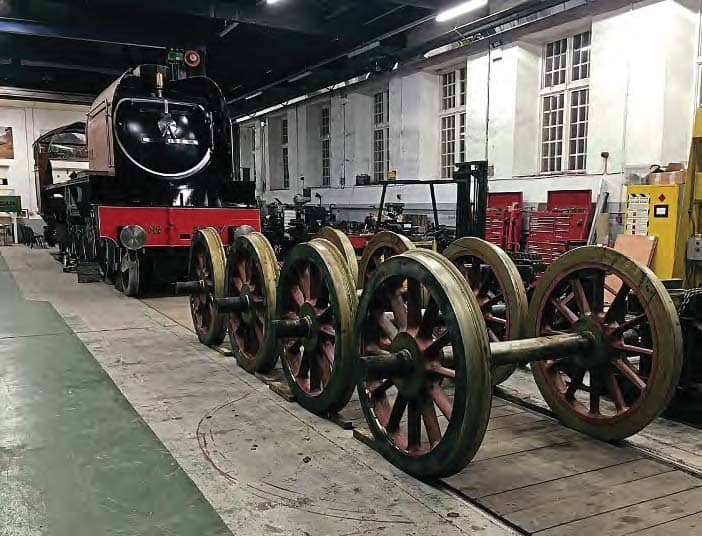 "The problem with having a train and then a critical number of trains we'd have to run, we would be in danger of changing the focus of the organisation. We need to have two locomotives operating before it becomes sensible for us to have a train.
"The second dynamic that has changed is that we've now got access to a greater selection of rolling stock than we've ever had.
"We do have an aspiration to have our own train, but not quite yet. We've been in discussions with relevant parties, including financiers, but the urgency we thought is no longer there."
DevelopmentsatDarlington
Another A1SLT project concerns the development of larger premises for it to base its entire operation in Darlington.
You can read up to 3 premium stories before you subscribe to Magzter GOLD
Log in, if you are already a subscriber
Get unlimited access to thousands of curated premium stories and 5,000+ magazines
READ THE ENTIRE ISSUE
Issue 261