1501: The Final Bow... For Now
Heritage Railway|Issue 261
New Year's Eve 2006 brought down the curtain on the activities of WR 0-6-0PT No 1501 at the Severn Valley Railway. J Crosse pays tribute to a one-time colliery shunter's nine-year stint on serious passenger duties.
It is probably fair to say that No 1501's entry into service on the SVR was not the most eagerly anticipated event by the traffic department but nine years on, its passing is regretted as it turned out to be a most suitable machine for the line's requirements.
The real reasons for the original introduction of this type of pannier tank seem to be lost in the mists of time but it is suggested that the design was inspired by the USA tanks then operating on the Southern Railway.
The design was something of a curate's egg in as much as it had a very short wheelbase, thus allowing it to work very tight radius curves and yet it was a very heavy engine, thus precluding it from working many of the lightly laid sidings which typically, had the tight curves. It was in fact classified by the Western Region as a Red Route engine (similar to a Hall or Castle) with in excess of 19 tons on each axle.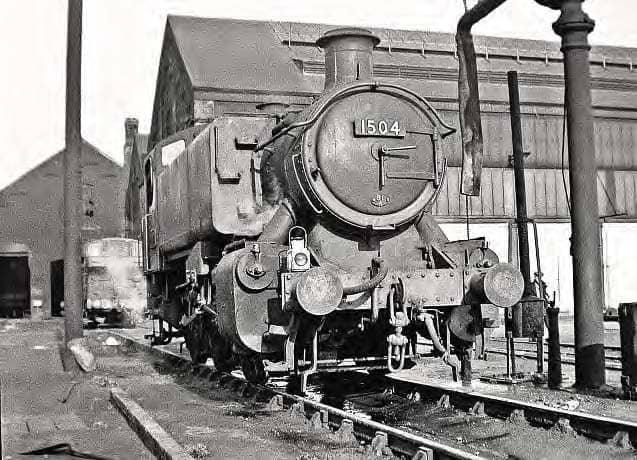 It represented the end of the line in terms of GWR pannier tank development with the class actually not entering service until 1949, thus not technically being a GWR type at all. Its appearance had been preceded by the 94XX type which appeared in 1947.
There were many similarities between the two classes as they were both Hawksworth designs and used the Standard No 10 boiler as well as having identical cylinder internal dimensions and wheel diameters. Thus the classes had the same tractive effort. However the 94XX had a wheelbase over two feet longer, yet despite this weighed in at nearly three tons less than the 15XX. The similarity ended there with the 15XX having outside valve gear, this being a complete break with GWR practice.
Although the 94XX preceded the 15XX off the production line by some two years there were still only ten examples in service when the first 15XX entered service.The unanswered question is then, why were 210 94XXs built but just ten 15XXs?
You can read up to 3 premium stories before you subscribe to Magzter GOLD
Log in, if you are already a subscriber
Get unlimited access to thousands of curated premium stories and 5,000+ magazines
READ THE ENTIRE ISSUE
Issue 261