TASSIE LEG
HEAVY DUTY Magazine|May - June 2020
Too many of us have lost someone we love to suicide. Read on for info that might just help you or one of your mates.
There's an old saying that 'you never see a Harley parked outside of a psychiatrist's rooms' – and no doubt there is some truth in that. Because riding a Harley-Davidson does indeed lift the spirits and I venture to say if more people threw a leg over one, the happiness quotient of Oz would nudge upwards.
Now I'm starting to write this article in Tasmania on day five of this ride, a ride designed to raise awareness of the many ways that suicidal intentions can manifest, even among close mates – and yet go unrecognised.
Long time HEAVY DUTY readers may remember that after losing my eldest son Scott to suicide, while he was working as a junior doctor at Wollongong Hospital, I searched for a way to try and make a dent – however small – in this ever-growing scourge that affects young and old without discrimination.
On the night of his medical graduation ceremony Scott said to me, "You know Dad, when I turn 40 I'm going to buy a Harley and ride around Australia." But he died at the age of 27.
There are two sides to this story, the first being that – in one way I am doing this ride in his honour – and the second is that I am attempting to spread the message, the message that there is a lot of help out there. Practical help, help that can be very effective.
Now you've probably seen the billboards around the country with the wording 'RUOK MATE?' And this is a great thing, but by itself it does not go far enough. It's too easy for your mate to say, "Yeah, I'm okay mate" and shrug off the question. I'll get back to this further on.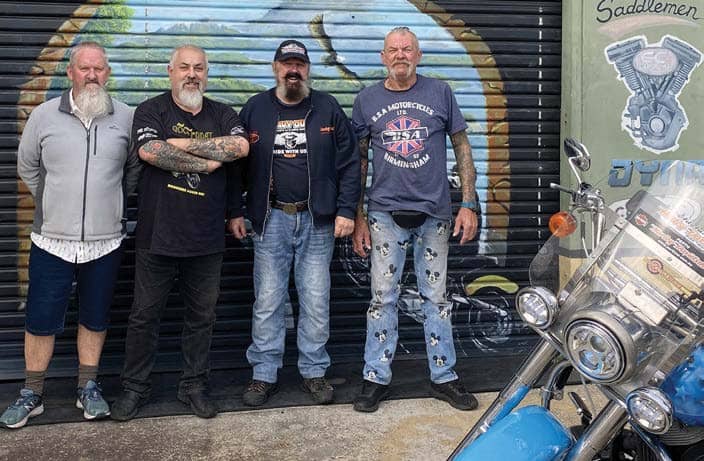 Now my first ride was from Adelaide to Darwin and back, and my second from Adelaide to Sydney, then across to Perth and back to Adelaide, getting radio and newspaper coverage along the way. A major hook as the journos say, was to be doing it on a 1970 Shovelhead Harley- Davidson, a bike that was built the year Scott was born.
And despite mechanical breakdowns, contaminated fuel, severe storms, a shredded tyre at only 4000 kms and a large gum tree smashing through the roof of the room next to mine as it collapsed in a severe storm, I eventually made it home.
Then late last year came an invitation from Jackie Merchant from the Central Coast Council in Ulverstone Tasmania, to participate in a government initiative revolving around various suicide prevention strategies. She'd heard of me from her brother Neil and invited me over.
Naturally I accepted, but having survived my previous rides without a front brake and with a rear that needed four pumps of the pedal before it could be applied, I decided not to push my luck too far.
So I called on the good graces of my mate (and Jackie's brother), Neil Merchant, owner of Unique Cycle Service in Forbes, NSW who agreed to do all the updates I wanted and so I loaded the bike on a trailer and drove up to his shop. Neil prefers both owning and working on older Harleys and so was quite happy to do the upgrades which included changing the front end to one that accepted the fitting of a wheel with a rotor and a hydraulic caliper – and thus a front brake that works – plus re-wrapping the exhausts, tuning it for smooth performance and making various other changes and adjustments. When I test rode it back home it was running and handling the best it ever had.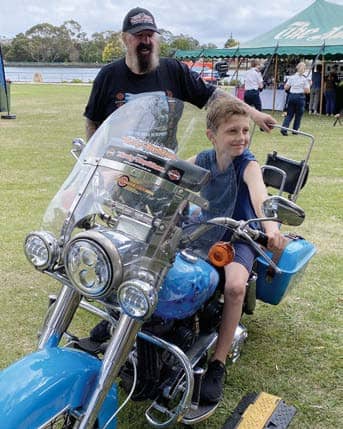 You can read up to 3 premium stories before you subscribe to Magzter GOLD
Log in, if you are already a subscriber
Get unlimited access to thousands of curated premium stories and 5,000+ magazines
READ THE ENTIRE ISSUE
May - June 2020