Stupid Fast Bagger
HEAVY DUTY Magazine|May - June 2020
More than just a catchy slogan
Brock Davidson knows how to go fast – Stupid Fast – to coin his favorite phrase and copyrighted slogan. You see way back in May of 2000, Brock entered the history books when he became the first rider of a street-legal motorcycle to run into the seven-second zone (quicker than 8.00 seconds) over the quarter-mile. He did it aboard a 1997 Suzuki Bandit 1200.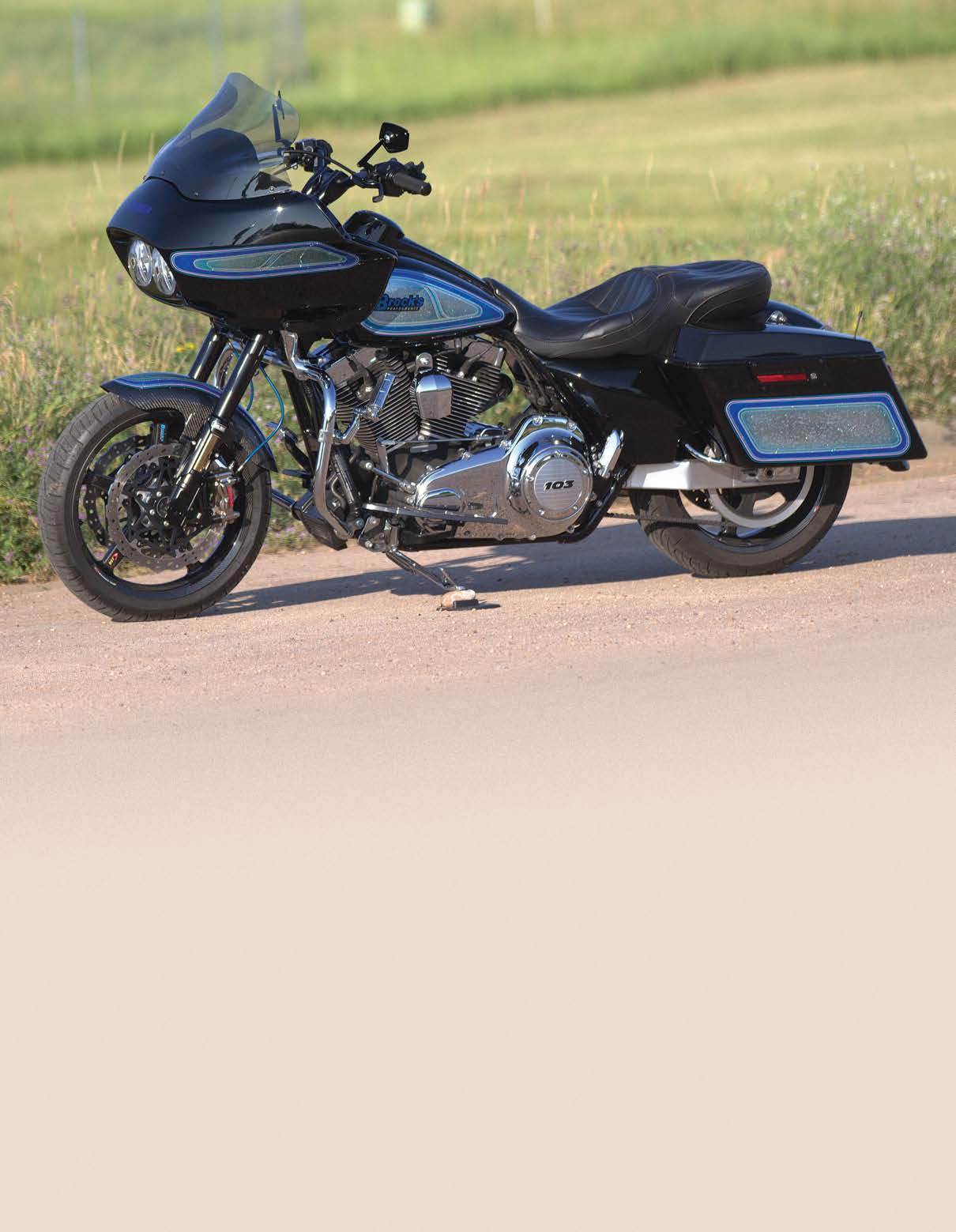 Much racing, and many wins and records later, Brock's Performance President Brock Davidson, a license-holding 200+ mph land-speed-racing participant, has a business that turns out an impressive line of performance parts for many marques of motorcycles.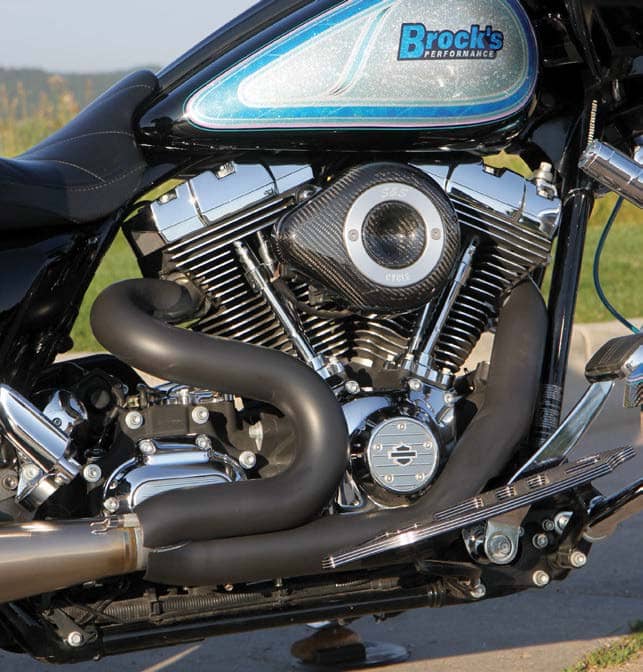 And he's a neat guy to boot with none of the swollen head characteristics that it seems so often develop in highly successful achievers. Now when you've lived for speeds that most of us will never come close to experiencing, and controlled the throttle on 200 plus horsepower drag bikes, what do you choose for a personal ride?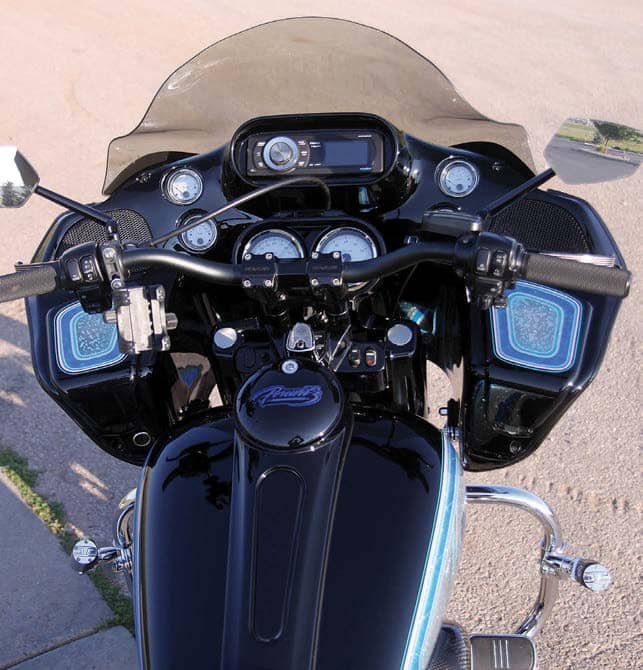 You choose the bike on these pages, which Brock refers to as "a comfortable sport tourer," a bike he can clock up big miles on and still be fresh at the end of the day. Now in case you are picturing Brock cruising along a country road at a lazy speed, think again. After a slew of extremely high-performance bikes that would take a list as long as your arm to write down, Brock now throws a leg over this 'Glide, rolls on the throttle, and sets a fast point-to-point pace.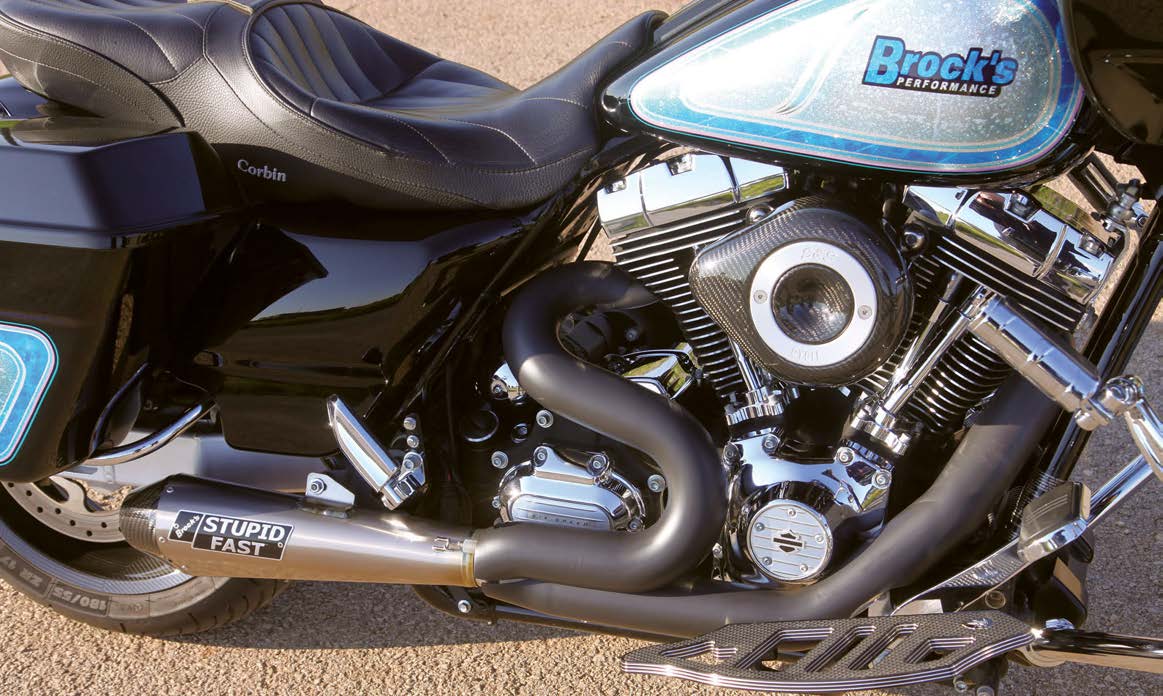 You can read up to 3 premium stories before you subscribe to Magzter GOLD
Log in, if you are already a subscriber
Get unlimited access to thousands of curated premium stories and 5,000+ magazines
READ THE ENTIRE ISSUE
May - June 2020