THE IMPOSSIBLE JEEP TOUR
Four WheelerJuly 2020
Jeeping the USA, Norwegian style
There are many different levels of Jeep dedication, from the guys that restore old flatfenders to those that build hard-core rock crawlers with only a Jeep grille, and everything in between. There's no question that the United States is full of Jeep enthusiasts, but almost none of us have the level of dedication to partially disassemble six Jeeps, stuff them in a single container, and ship them across the ocean to another country. But a couple of years ago a group of crazy guys from Norway did just that with five CJ-7s and a YJ. They called it The Impossible Jeep Tour (TIJT), and they have the distinction of being among the few Norwegians that have wheeled the Rubicon and Moab, in Jeeps they built at home.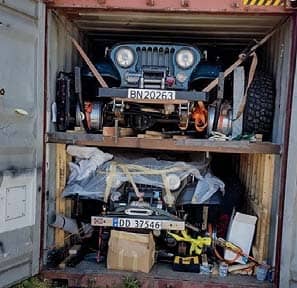 We caught up with a couple members of TIJT in Moab during the Easter Jeep Safari. What first attracted our attention were the mild but well-built CJ-7s having no trouble keeping up with the JKs on 40s on several red rock trails. Then we noticed that these Jeeps had funny looking license plates, and their occupants had funny-sounding accents. After striking up a conversation with one of them, we were amazed to hear that there were a total of six Norwegian Jeeps running around Moab, and that they'd been traveling all over the Southwest for nearly a year. Easter Jeep Safari was actually the tail end of their voyage, and after the Jeep Safari they would be making their way back to California, where the Jeeps would be loaded in a container and shipped back to Norway before each vehicle's one-year visa was up. They had quite a few stories to tell about their impossible Jeep trip to the U.S, and we were happy to hear it.
It all started when a few members of the group flew over to experience the Rubicon with some friends in some flatfenders. They had such a good time that a plan was hatched to do the Rubicon again, but this time with their own Jeeps. After quite a bit of discussion and planning, the group purchased a shipping container and got to work. They built a second floor in the container out of heat-treated lumber (required because of the international shipping) to make enough room for all six Jeeps. The rollcages of each Jeep were modified so they could be broken down and stored in the tubs, and the tires were removed so that the Jeeps could be rolled into the container on bare wheels. All of their tools, camping gear, and other equipment were shoehorned into the container, which was then trucked to the port of Oslo for the long boat ride to Northern California. After clearing customs, the container was trucked to some friends in Santa Rosa, where the Jeeps were re-assembled after the owners flew over from Norway. Most of the group simply purchased new tires here in the States rather than ship them over. Once re-assembled, they embarked on a grand adventure where they would visit everything from junkyards to hot rod shops, not to mention doing some epic four-wheeling all over the Southwest.
They started with an obligatory trip over the Golden Gate Bridge and down Lombard Street in San Francisco. Other early stops included a tour of Brizio's hot rod shop and an Ultra4 race before making their way over the Rubicon during the Jeeper's Jamboree. Following the Rubicon, the group continued their whirlwind tour that included visiting Bonneville and various other points in Nevada and Idaho before storing the Jeeps with some friends and returning home. The group returned in mid-March the next year and continued wandering around the Southwest, visiting Las Vegas and a few other places before converging on Moab for the Easter Jeep Safari. From there, they toured through Monument Valley and Arizona and San Diego before heading North to Cotati and their shipping container for the long trip home. One heck of a trip by any measure, but surely a bucket-list happening for these dedicated Norwegian Jeep enthusiasts.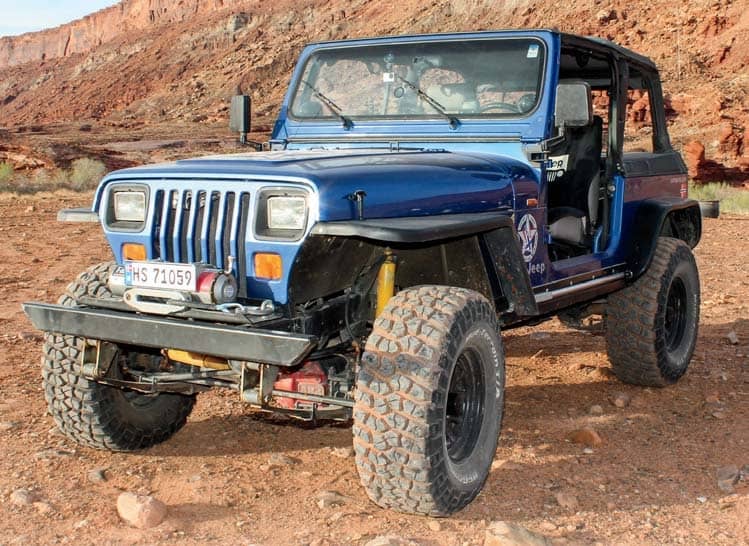 Check out the photos to see how they managed to ship six Jeeps from Oslo to San Francisco, and then take a closer look at how each of five Norwegian CJ-7s (four of which are '86 models) and the lone YJ were built.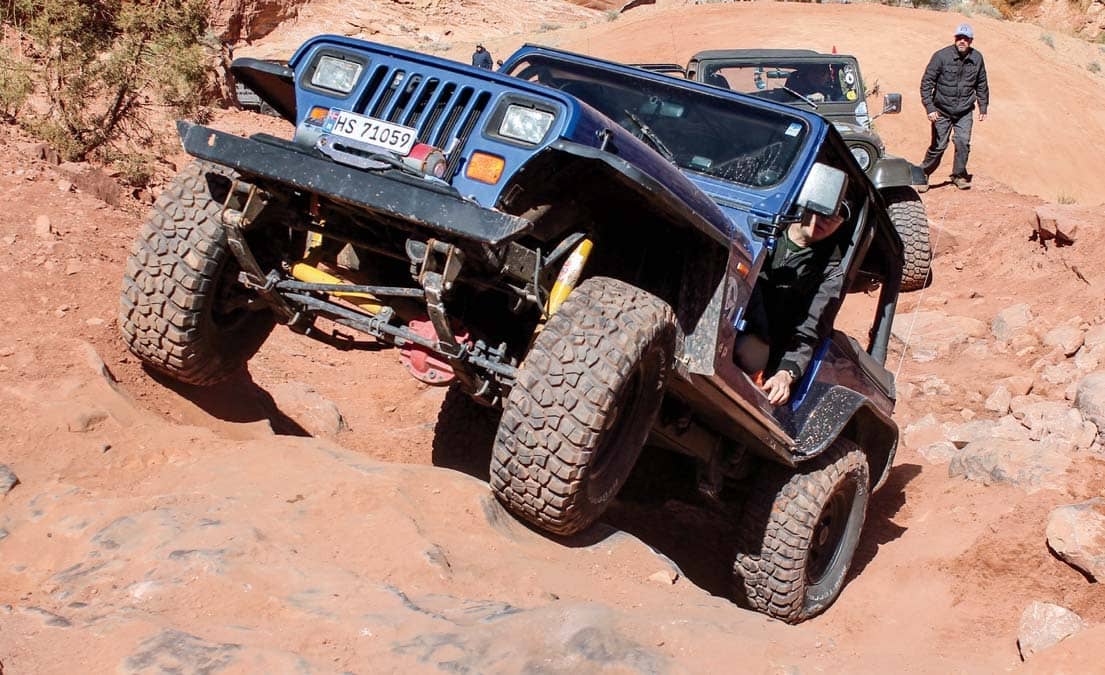 The Solo YJ
You can read up to 3 premium stories before you subscribe to Magzter GOLD
Log in, if you are already a subscriber
Get unlimited access to thousands of curated premium stories, newspapers and 5,000+ magazines
READ THE ENTIRE ISSUE
July 2020