COOL, CAPABLE - AND CONTROVERSIAL
Four Wheeler|June 2020
How did Kurt Beiermeister make his way to this '08 FJ Cruiser—and why are people talking about it?
A Chevy Camaro, a Chevy Corvette, a Jeep Wagoneer, a Ford F-150, a Toyota FJ40, a Toyota FJ Cruiser, and a dump truck. Each one is an important player in connecting the dots between Kurt Beiermeister and this '08 Toyota FJ Cruiser, which was on our 2019 TireRack.com Overland Adventure East.
When Kurt was just a kid, his father took him hunting, fishing, and camping. He also taught him an invaluable lesson: How to survive in the Northern woods, which helped whenever Kurt would go hiking and camping with friends or head out to explore. Then life got in the way of doing what he loved—he got busy dealing with graduating from college, starting a career, and having a family of his own. But then it happened—his daughter showed an interest in all those same aspects of being outdoors. "I figured combining my love of off-roading with all of the other things I enjoyed doing and being able to do it with my daughter was an absolutely amazing opportunity that my wife couldn't say no to! So now every time I buy a new part for my truck to upgrade it, my wife can't say no because it's for my daughter, as well as my enjoyment!" Kurt said. He also cherishes being in the woods and spending time with his daughter just as his father spent with him. "I can pass on all of the things he taught me to her and also integrate off-roading as well."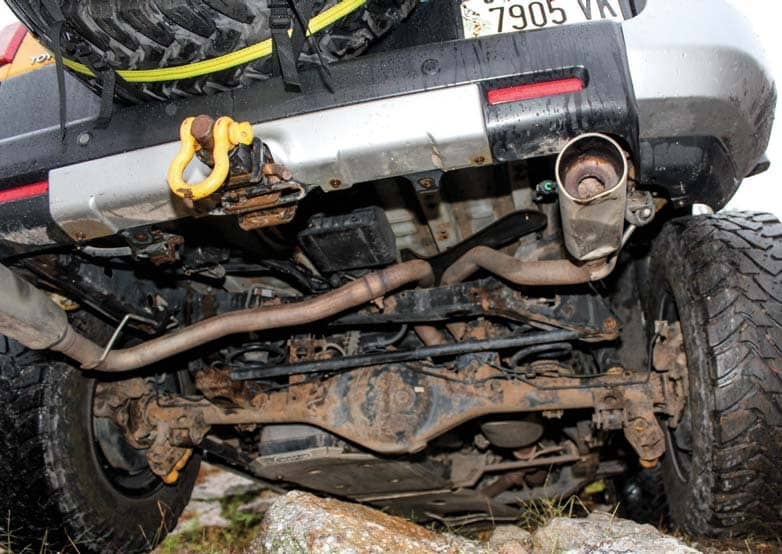 How did he end up with this FJ Cruiser for those adventures? Flip the calendar back to when he was 8 years old and riding in the back of his parents' station wagon. "My older brothers were talking about what cars they liked and what they were going to get when they got older and both of them were into fast cars. One said he wanted a Camaro and the other wanted a Corvette. Then they turned and asked me what I wanted. At that moment, an old, beat-up FJ40 pulled up alongside of us. It was yellow but very 'worn,' with a beautiful patina. I didn't hesitate— as soon as I saw it, I knew someday I'd be riding around in one."
Now, flip the calendar to 1995, when Kurt was cruising in a Jeep Wagoneer. "I was stopped at a traffic light and ironically it was the same one in the above-mentioned description when—WHAM! A dump truck slammed into the back of me." Wagoneer? Totaled. Insurance money? An '86 Ford F-150. What to do with the leftover insurance payout? A '73 FJ40. Making it a project vehicle would satisfy Kurt's hankering to learn all things automotive.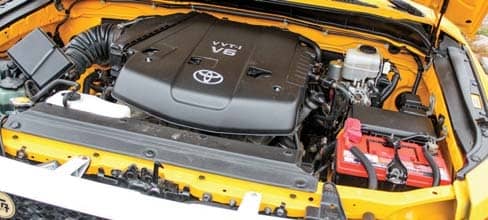 "My dad and I took it completely apart, right down to the frame. I was in grad school at the time, so summers and holidays were when I worked on it, in spurts over the next few years. I either replaced or refinished every bit and bolt on that truck myself with the help of my dad or friends." When it came to painting it, Kurt and his friend Tom argued for weeks. Should it be Safety Orange or Corvette Yellow? Tom got sick of waiting, so he bought paint and put the cans down in front of Kurt, announcing that inside was the color they would be painting the FJ40. "When I opened the can, I immediately fell in love with the Corvette Yellow," said Kurt.
You can read up to 3 premium stories before you subscribe to Magzter GOLD
Log in, if you are already a subscriber
Get unlimited access to thousands of curated premium stories and 5,000+ magazines
READ THE ENTIRE ISSUE
June 2020