Backward Glances
Four Wheeler
|
September 2020
1976 International Scout Terra Suntanner
The 1970s were not kind to International Harvester. In 1975, after nearly 70 years of building light trucks, production of the vaunted International Light Line ended. That included trucks from 1 ⁄2- to 1-ton and the Travelall SUV, but not the Scout. Sales of the 100-inch-wheelbase International Scout was doing pretty well overall so it survived the cut. It had become increasingly expensive for International to compete in the growing light truck market and with the agricultural side of the massive IH organization also in financial distress, one of the triage moves was to kill the light truck lines.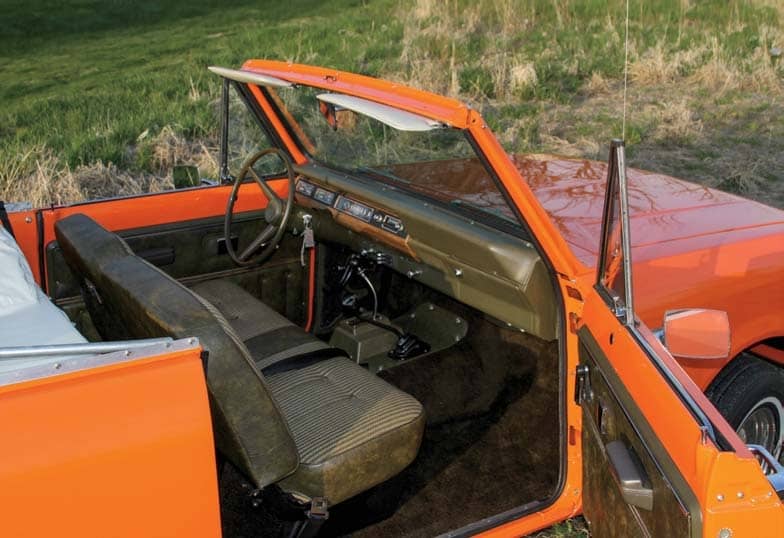 The Scout product planners had tried to keep abreast of the trends, and that included addressing customer requests for a long-wheelbase Scout. It had been in development since 1971 and when it was ready for prime time, it centered around two models, a pickup and an SUV, both built upon the same 118-inch-wheelbase platform. When they debuted as '76 models, as the Terra pickup and the Traveler SUV, they were perfectly placed to replace the lower GVW Light Line short bed pickups and the Travelall. Both had a 6,200- pound GVW, leaving the Terra, with a 6-foot bed, in the lower end of the full-size 1 ⁄2-ton GVW realm.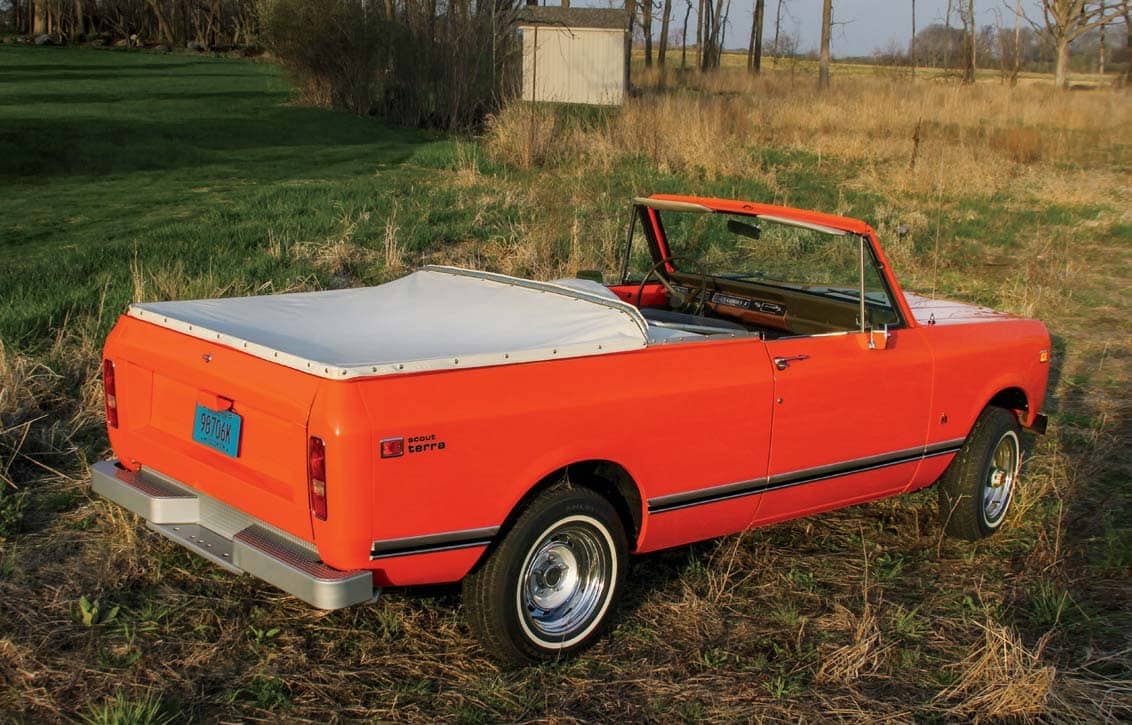 The Terra wasn't intended to compete in the full-size realm so much as to take on the imports that cropped up during the Arab oil embargo. The gas-saving engines for the Terra started with the base 86hp, 196ci International slant four (half a 392ci V-8) followed by a new naturally aspirated 81hp, 198ci Nissan diesel, making the Terra America's first production diesel pickup and the Traveler the first diesel SUV. With the gas four, the Terra could be "high-teens, low-20s" economical, while the diesel could get further into the 20-mpg range, so they were legitimate "gas-savers." The Terrahad the advantage of offering much more cab room and cargo capacity than the imports, and better performance to boot.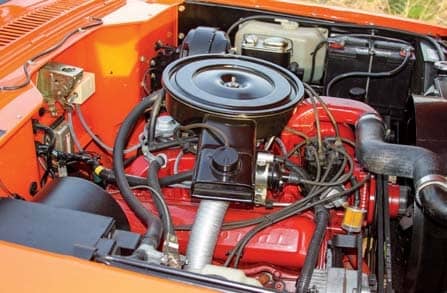 You can read up to 3 premium stories before you subscribe to Magzter GOLD
Log in, if you are already a subscriber
Get unlimited access to thousands of curated premium stories, newspapers and 5,000+ magazines
READ THE ENTIRE ISSUE
September 2020