SINGULAR DOMINATION
Diesel World
|
December 2020
TAYLOR BRENDLE'S 1300-HP SINGLE TURBO LB7
Eat. Sleep. Breathe. Diesel. These are the four main ingredients to a happy and healthy life for a young 20-something performance diesel junky. As son of James Brendle, owner of Custom Auto, a specialized Duramax-performance shop based out of Idaho Falls, Idaho (and owner of Ultimate Callout Challenge plus the Northwest Dyno Circuit) these four things couldn't be more on point for Taylor Brendle. Taylor has spent his teen years growing up around some of the highest horsepower Duramax trucks in the country, so it came as no surprise when it came time to buy and build his own truck, no corners would be cut and no expense would be spared to be sure he had one of the cleanest, strongest running setups around.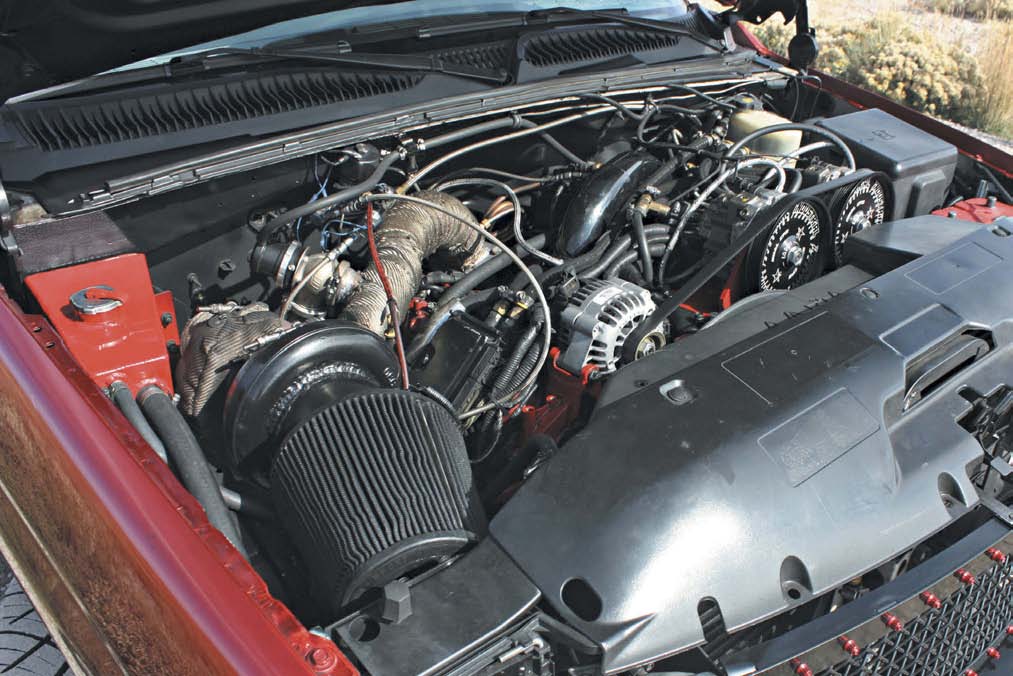 The 2001 Chevrolet regular cab 4WD truck had seen its fair share of abused miles, but with some elbow grease and time, it's turned into a shining ruby both on and off the street. Looking to compete in the newly formed Northwest Dyno Circuit's single-turbo class, the engine, transmission and drivetrain would all need some major TLC to give it a fighting chance on the chassis dyno to put down the 1000- hp fuel only goals they'd hoped for. Because of class rules, they're over-fueled and underturbo'd, yet many of the trucks in this field have no problem making 800 hp or better.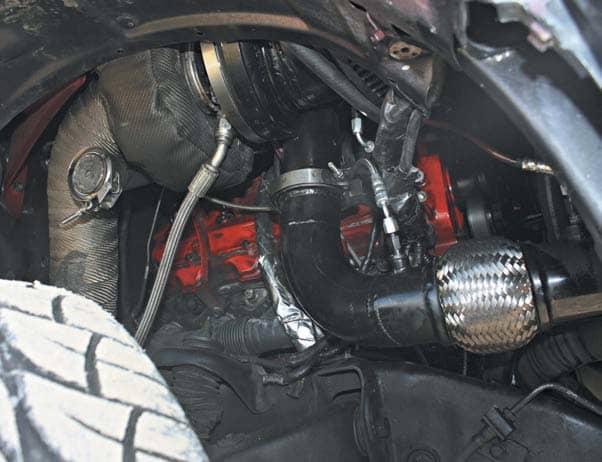 BUILDING THE MOTOR
Specializing in performance-built street and competition Duramax engines, Custom Auto offers a complete in-house service, including full machining and assembly. With access to state-of-the-art equipment and an experience machinist, the old worn-out engine was pulled and upgraded to support just about everything they could think to throw at it. Starting off with a clean 0.020 overbore, the engine block, crankshaft and Industrial Injection Alternate Fire camshaft were machined and upgraded with keyways for added strength. The rotating assembly was assembled with new Clevite bearings, Carrillo billet connecting rods and new to market low compression Carrillo forged pistons. The bottom end is tied together with an Industrial Injection Gorilla girdle, pinned main caps and ARP main studs with an ATI Damper residing on the end of the crankshaft.
You can read up to 3 premium stories before you subscribe to Magzter GOLD
Log in, if you are already a subscriber
Get unlimited access to thousands of curated premium stories, newspapers and 5,000+ magazines
READ THE ENTIRE ISSUE
December 2020