BUILT WITH A PURPOSE
Diesel World
|
Yota Winter 2020
Expedition Overland's '18 Toyota Tundra "Trinity"
With the minutes ticking down to sunset, three trucks and seven crew members push through the Gran Desierto de Altar in Mexico's Sonora region. The Gladiator, Land Cruiser, and Tundra pick up speed through the long shadows of the valley floor, providing the drivers with plenty of momentum to push over the next series of dunes. The convoy stops over the crest of the dune, the remaining light shining directly into the drivers' eyes.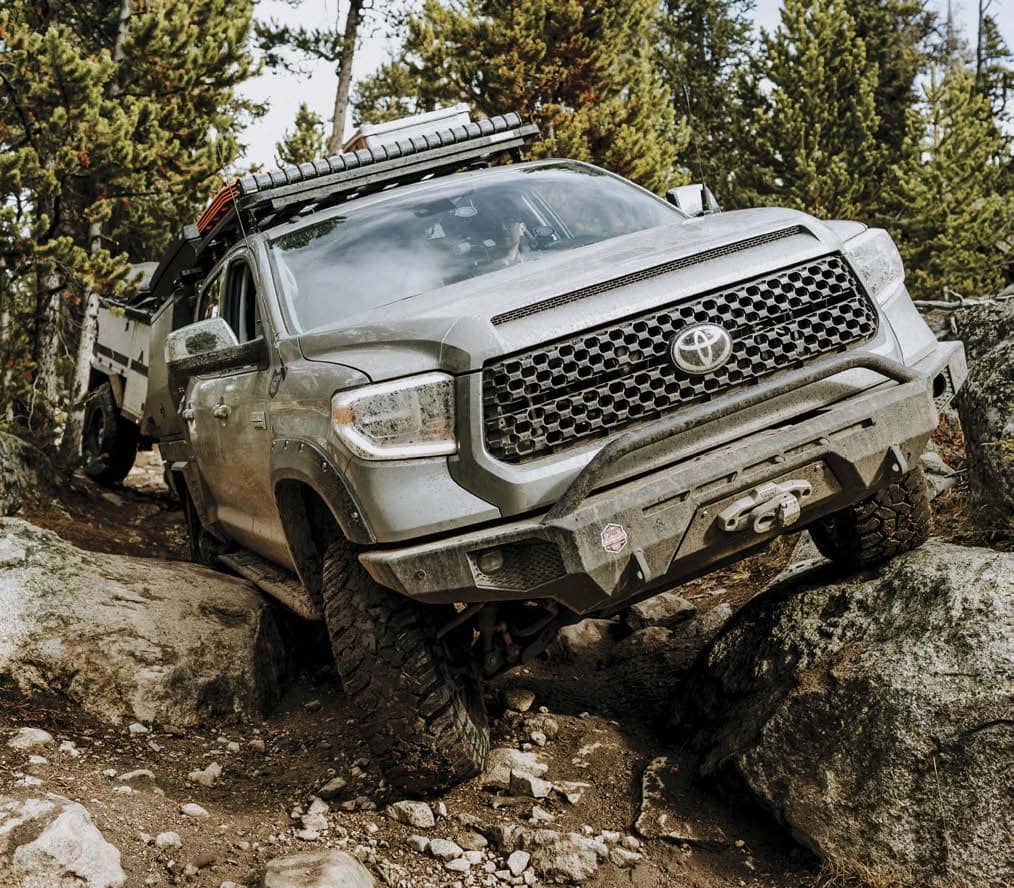 Filmmaking is all about golden hour, and that warm, soft light will disappear once the sun sinks below the horizon. Clay grabs the DJI Inspire 2 drone, takes off, and calls "Action!" With 15 minutes to spare, the closing scene for Expedition Overland's The Great Pursuit series is in the can.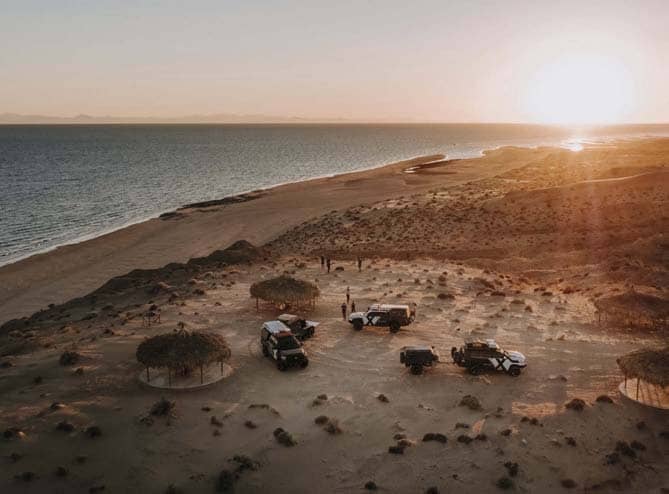 Nearly a decade ago Clay and Rachelle Croft founded Expedition Overland, a well-known video series following their team of adventurers through some of the world's most remote locations. The team traveled from Alaska to Argentina, filming every step of the way with a mission to educate, inspire, and entertain their YouTube and Amazon Prime Video fans. Over the past 10 years, the Expedition Overland team has transformed Tacomas, Land Cruisers, and 4Runners, outfitting these vehicles to meet the challenges of international travel, while also incorporating additional video production requirements and enhanced liveability. This '18 Tundra Crew Max Platinum was designed to exceed those requirements.
The Tundra, affectionately referred to as "Trinity," was Expedition Overland's first full-size truck build. Clay explains, "The legendary reliability, increased payload capacity, and the recent availability of the Patriot Campers PCOR system made the idea of building the Tundra very exciting. The goal was to build a truck that worked equally well in the Expedition Overland fleet or as a stand-alone production vehicle." The cavernous CrewMax interior seats four comfortably, with ample room for enough filmmaking equipment to shoot an Amazon Prime video series. An intense travel and film schedule can tax crew members, and Clay doesn't underestimate the importance of a spacious respite at the end of the day. "Comfort for the crew is important since video production lasts from dawn to dusk for weeks on end. When you're comfortable and rested, you're able to stay in a creative mindset all day, every day."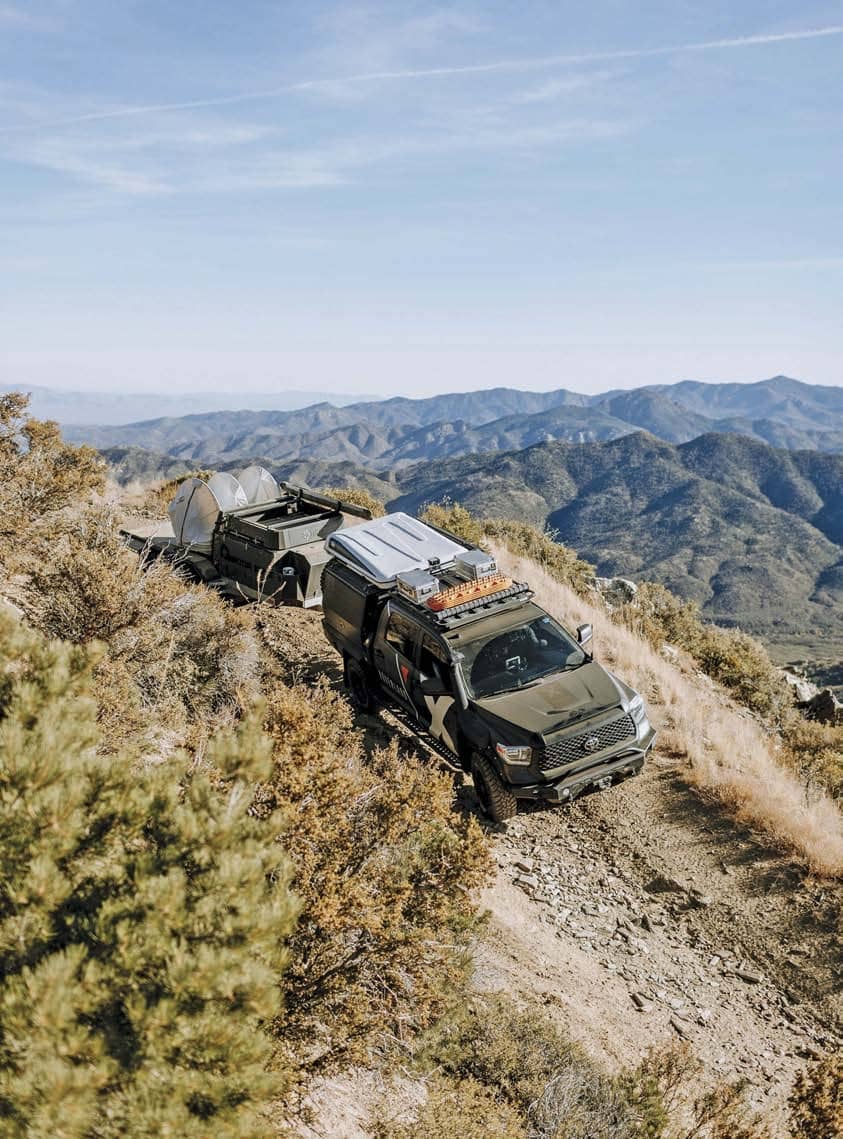 You can read up to 3 premium stories before you subscribe to Magzter GOLD
Log in, if you are already a subscriber
Get unlimited access to thousands of curated premium stories, newspapers and 5,000+ magazines
READ THE ENTIRE ISSUE
Yota Winter 2020