Extra Special
Classic Trucks
|
February 2020
This Rare '65 Chevy C10 Stageway Crew Cab Wears Some Corvette Details
Every truck has a history, but many keep it a secret so that the owner who gets it last never knows anything about the one who got it first. Roger and Tammy Gleaves are lucky. Not only do they know the background of their out-of-the-ordinary '65 Chevy C10 four-door, but that history is pretty colorful.
Many people have never seen a rare six-man crew cab. When they do, they might think it's a custom build. In a way, they're right. In the '60s, Chevy dealers could commission these conversions from coach companies—in this case, Stageway Coaches.
Stageway was a distributor for Armbruster & Company. Armbruster had been in the coaching business since the horse-and-buggy days, catering to settlers moving west. In the early '60s, the two companies merged. By then, horses had been replaced by engines, and the company was specializing in airport buses, hotel transportation station wagons, stretch limousines, and hearses, as well as six-man crew cab truck conversions.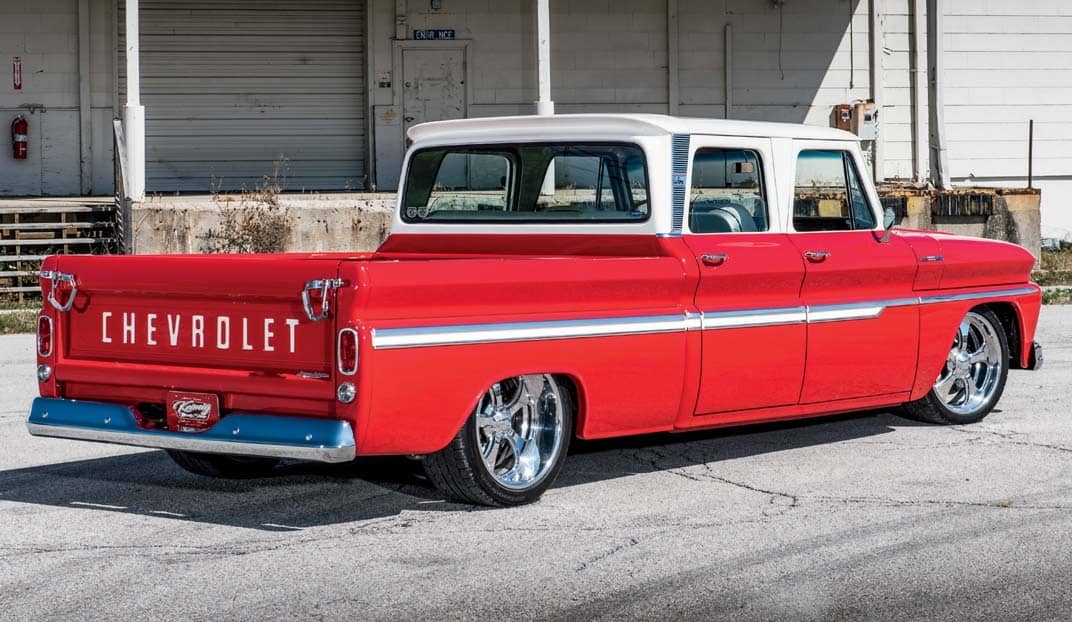 Armbruster documents from the early '60s describe these stretched pickups, built from a standard car and chassis. The rear doors were built to match the factory front doors. The chassis was lengthened more than 30 inches to accommodate the extended cabs and retain the original beds. Alternate methods were either to partially extend the chassis and shorten the bed or keep the stock-length chassis and drastically shorten the bed. Roger says that the Stageway conversion on his C10 involved that last method, taking 35½ inches out of the original 8-foot bed.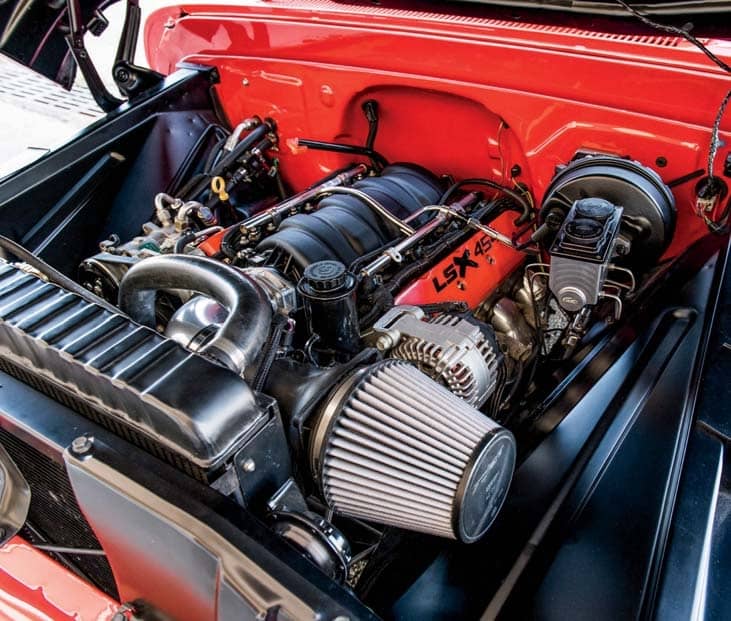 You can read up to 3 premium stories before you subscribe to Magzter GOLD
Log in, if you are already a subscriber
Get unlimited access to thousands of curated premium stories, newspapers and 5,000+ magazines
READ THE ENTIRE ISSUE
February 2020