Speed demon!
Classic Motorcycle Mechanics
|
August 2020
The YDS3 was arguably the quickest 250cc two-stroke out on the street back in the mid-1960s, which is precisely why Steve 'Stavros' Parrish wanted one!
Imay is going over old ground from part one(blame the knocks on the head), but I guess you are wondering why I wanted a 1966 Yamaha YDS3 250cc 'stink wheel'? Let me enlighten you. I've been looking for one for about five years now, with a heap of nostalgia setting in, as it was my first proper road-legal bike.
On numerous occasions when I was a youth I had been caught by the local 'bobby' for riding my normal £5 turds on Her Majesty's highways. These were motorcycles that I bought or acquired as wrecks and fixed them up before illegally riding them on the roads. These ranged from 50cc to 250cc, but PC Plod wasn't too happy when he caught me, aged 14, riding a 500cc Twin Matchless to the youth club. At 15 I was legally allowed to drive a tractor so for a year until my 16th birthday the tractor was my mode of transport!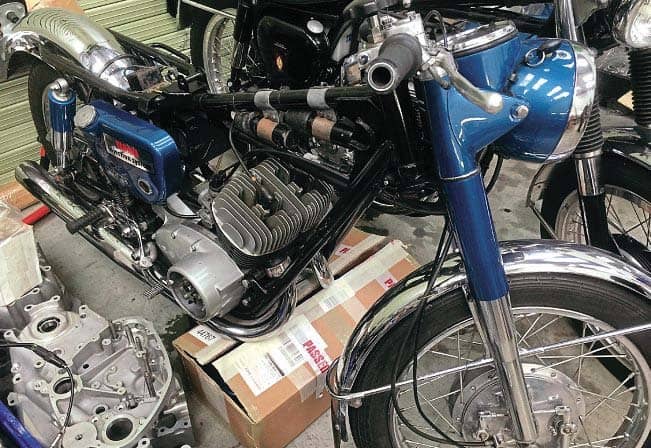 On that day (February 24, 1969) I bustled off to Hallens of Cambridge accompanied by my mother (dad had sadly left this mortal coil by then) and paid the salesman £160 for a used YDS3. I'd saved hard for nearly a year. Having been expelled from school at 15, I worked and with a small loan from my mother the motorcycle was mine. I was well chuffed. However, within the first three weeks of my ownership it had a considerable amount of seizures; I don't think the Autolube was working correctly or maybe it didn't like being ridden flat out everywhere! It did its job though, just long enough for me to pass my motorcycle test in Stevenage, not that the test was that difficult in 1969…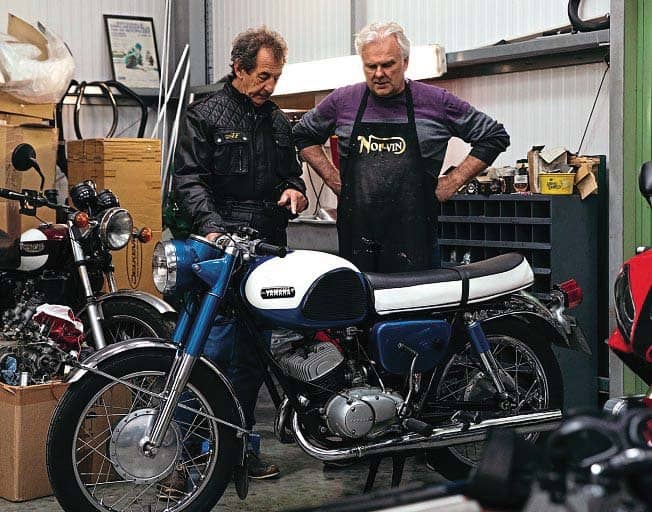 Once I'd passed my test it was straight back to Hallens to chop it in for something a little more powerful: a BSA A10 650cc. The deal was done.
Well, nearly, until the salesman who sold me the Yamaha (and was stitching me up with the A10) went for a quick run out on the YDS3. After 20 minutes he still hadn't returned. Then, as the bus stopped outside the store, off gets the salesman minus the motorcycle – another seizure!
You can read up to 3 premium stories before you subscribe to Magzter GOLD
Log in, if you are already a subscriber
Get unlimited access to thousands of curated premium stories, newspapers and 5,000+ magazines
READ THE ENTIRE ISSUE
August 2020