Cog-swapping! Kawasaki H2C part 5
Classic Motorcycle Mechanics
|
May 2020
Seems like our Ralph is back with the terror that is the purple pain! What now, Un-Wreck It Ralph?
It seems some time since we last spoke about themyriad failings of my purple nemesis. I am now in a position to start re-assembling the two-wheeled smog monster.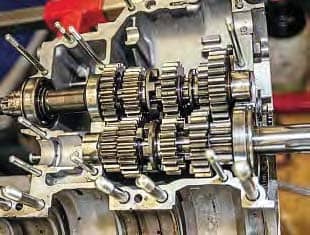 My gearbox arrived back at Chez Ferrand with all the broken bits replaced with used replacements that had undergone a serious health check, so I should now have all the ingredients for a good robust cog-swapper.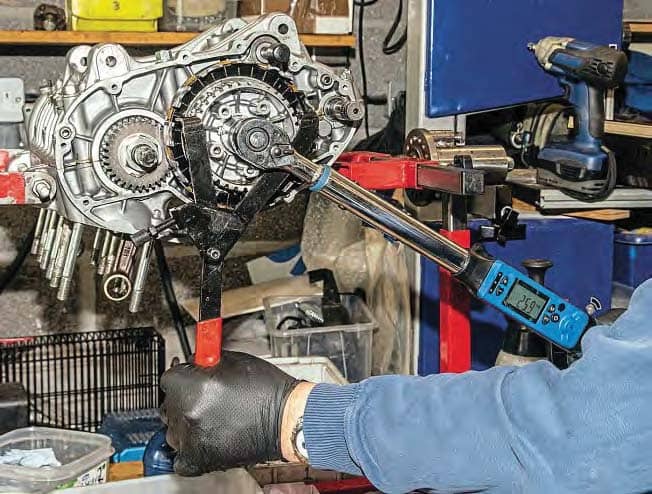 To kick-off I fitted the upper crankcase in my home-brewed engine building frame and selected a nice sharp wood chisel to remove the remains of old base gaskets from the mouths of the crankcase.

I cannot over-emphasise how important it is to do this tedious job with maximum care and full concentration, as any chunks taken out of the gasket surface can cause leaks that would have a devastating effect on the good running of the two-stroke engine. After flipping over the crankcase, I started to repopulate it with all the gear changing components.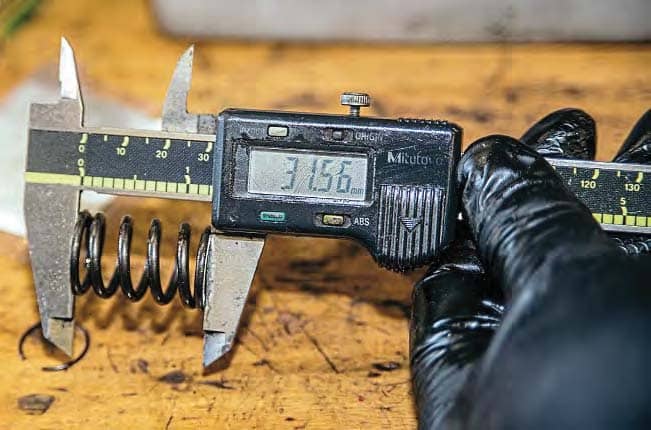 First back in was the shift drum and selector forks. It's a fairly simple task, sliding the selector forks over the drum in their correct position as you push it in. Once the drum is in, you can engage the guide pins that follow the contours of the drum groove in each of the three selector fork bosses. These then can be tightened up and the tab washers flattened against the flats of their spanner hexes to prevent them undoing, which would likely destroy the box. Then the securing plate was fitted on the outside, followed by the indent lever that engages on pins on the end of the drum to ensure that the bike stays in the gears selected.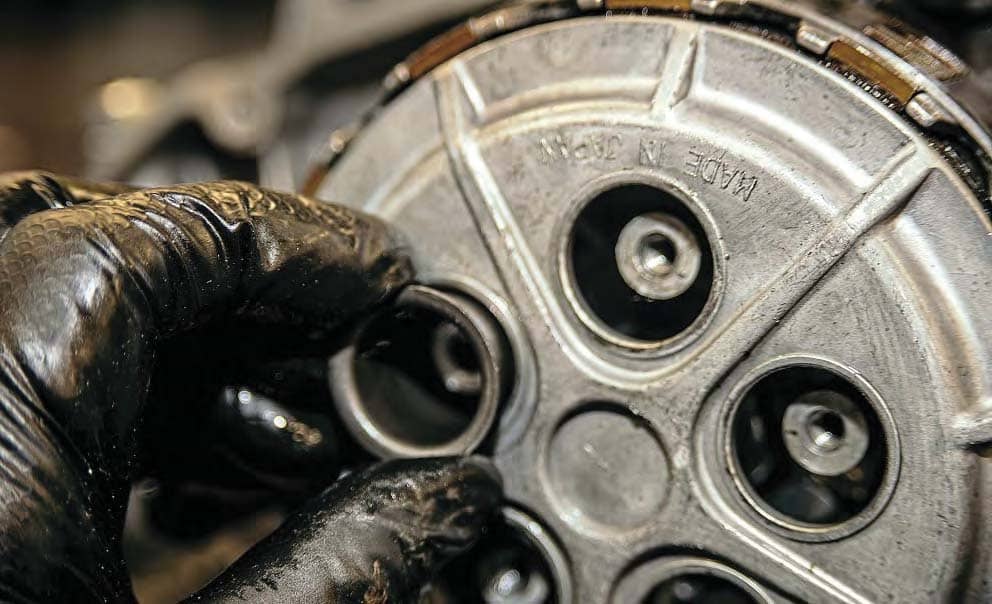 You can read up to 3 premium stories before you subscribe to Magzter GOLD
Log in, if you are already a subscriber
Get unlimited access to thousands of curated premium stories, newspapers and 5,000+ magazines
READ THE ENTIRE ISSUE
May 2020