EUROSTYLE
Classic Car Mart
|
December 2019
Two 1970s executives, both sporting a swoopy fastback style but so very different under the skin. We try to choose between conservative Rover and complex Citroën.
In the early '80s the market for executive cars was booming. While successful city boys were driving Porsches and Ferraris, long-serving senior managers up and down the country also had generous company car budgets but didn't want to appear so brash. The executive saloon needed to make a more refi ned statement, signifying achievement, dependability and status. The market had changed from the 1970s company car pecking order based on Ford or Vauxhall and envy over GXL or Ghia badges.
By 1980, the British executive market had opened up to continental competitors. Head office car parks boasted French, German and Swedish cars between the Fords and Vauxhalls. Size mattered; nothing less than a 2-litre engine was to be found under the bonnets of these big, imposing motors. The executive saloon market had truly never been so crowded but sadly nowadays, these cars don't survive in great numbers, excellent though many of them were.
Today we're pitching the best of British against avant-garde French flair, as we line up Rover's SD1 next to Citroën's CX. The Rover came with a choice of engine sizes from an adequate entry-level 2-litre to the mighty 3.5-litre V8, wrapped in a svelte fastback body. Citroën had a tough act to follow when replacing the much-loved DS.
The CX may only have had four cylinders but with fuel injection and a turbo option, performance was never in question. Citroën's hallmark self-leveling suspension set the CX apart, as did its futuristic styling.
No question these are two great cars that were both innovative and popular in their time. How does their appeal stand up today?
ROVER SD1
Launched in 1976, the SD1 – named as the first project of the newly formed Specialist Division of Jaguar Rover Triumph – replaced the popular P6. The P6 had been groundbreaking in its day, with a new range of engines including the second appearance of Rover's Buick-derived aluminium V8 and de Dion rear suspension. The famous V8 carried over into the new SD1, though the P6's complex rear suspension was ditched in favour of a live axle.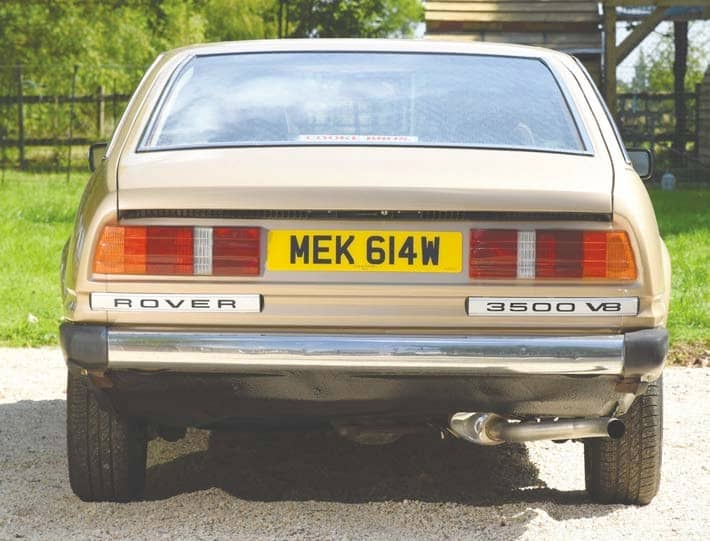 Most importantly, the new fastback body looked advanced, giving comfortable accommodation for four or even five adults plus luggage. David Bache had been designing for the Solihull firm since the early 1950s and the SD1 was to be his final project at Rover.The rear hatchback was a first for a vehicle of this size and status and the SD1 was immediately hailed as a design success, winning the 1977 Car of the Year Award, though sales were hampered by the poor quality and industrial unrest synonymous with British Leyland. Instead of surging SD1 sales saving Rover, production problems limited sales to a disappointing 300,000 units in its ten-year production run.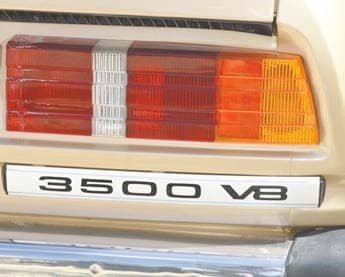 The choice of engines was extensive. At launch the SD1 was offered only with the exBuick Rover V8 in 3.5-litre carb-fed form, with the 'PE166' six-cylinder in 2.3 and 2.6-litre form joining it from late 1977. A much-underrated powerplant, it's thought that the 2.6, in particular, was deliberately detuned to avoid it treading on the toes of the V8.
These served the SD1 well in its early years, but as fuel economy became a growing concern in the fleet market, even the executive class was beginning to embrace four-cylinder engines. Cars like the 2-litre Ford Granada were also just affordable enough to tempt image-conscious user choosers to step up to a bigger class of car.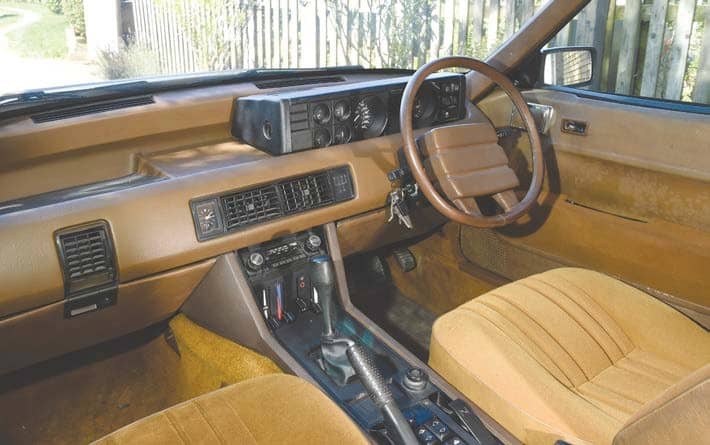 You can read up to 3 premium stories before you subscribe to Magzter GOLD
Log in, if you are already a subscriber
Get unlimited access to thousands of curated premium stories, newspapers and 5,000+ magazines
READ THE ENTIRE ISSUE
December 2019