EIGHT INTO FOUR
Classic Car Mart
|
December 2019
BL's reluctance to produce a V8-powered version of the MGB Roadster left a yawning gap in the marketplace that was eventually filled by several enterprising companies offering either turn-key conversions or DIY kits. Here's what to look out for when buying converted B.
In hindsight, there are several valid reasons why British Leyland never produced a V8-powered version of the ever-popular MGB Roadster. The main issue that constantly plagued the company when it came to developing new models or improving existing ones was a continual chronic shortage of cash.
Internal politics between the group's sporting marques also played their part and the B-Series equipped MGB was left to soldier on until the unfairly maligned six-cylinder MGC came on the scene in 1967 to supposedly fill the gap left after the Austin Healey 3000 bowed out.
The commercial failure of the MGC left the field wide open for outside engineers to look at credible ways to boost the MGB's performance and it's been well documented how Ken Costello engineered a well-received conversion using the lightweight 3.5-litre Rover V8 in a limited number of MGB GTs and Roadsters.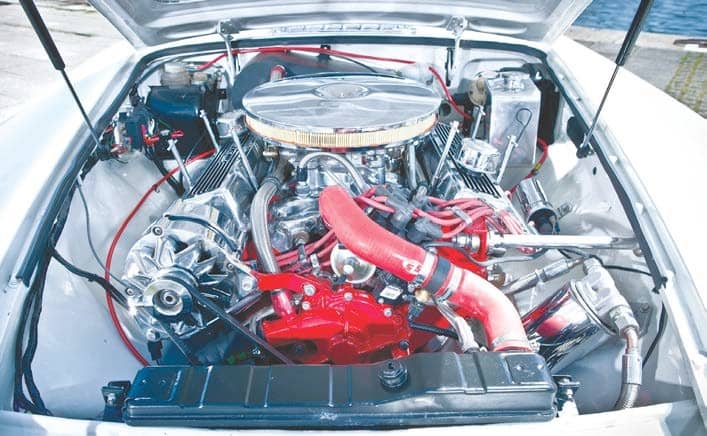 Rave reviews in the period motoring press resulted in the factory eventually producing its own conversion and the V8-powered MBG GT was unveiled in 1973.
Although BL claimed the Roadster's bodyshell needed modifying to handle the extra power, the lack of an eight-cylinder soft-top version was probably more to do with not taking sales away from the Triumph TR6 and Stag, as well to some extent the Jaguar E-Type. At the time, the top brass at BL was extremely biased towards Triumph and this may explain why the initial price for the MGB GT V8 was set so high when compared to the competition.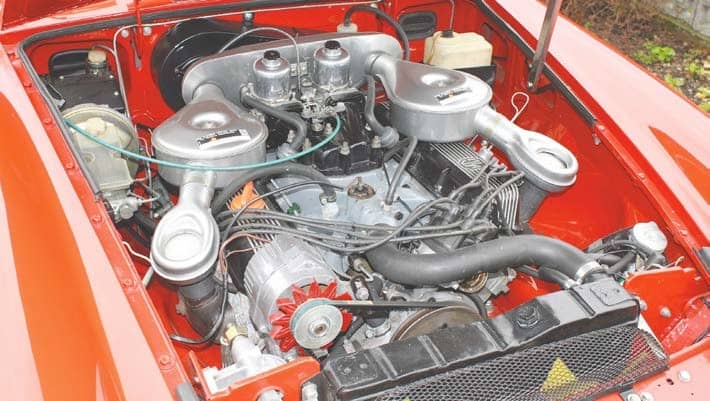 Although a decent number of factory-produced V8-engined GTs have survived, these are very much outnumbered by converted examples, along with a decent number of similarly modified Roadsters. Most conversions are completed during a ground-up restoration and at first glance, there seems to be tons of room inside the MGB's cavernous engine bay to accommodate the more powerful engine.
However, dropping a 3.5-litre Rover engine into a four-cylinder MGB is definitely a job for the experts or keen DIY owner. When viewing a converted MGB, it's essential to ensure all the work has been carried out to a high standard and we'll touch on the main points to watch out for later but first let's look at what's involved.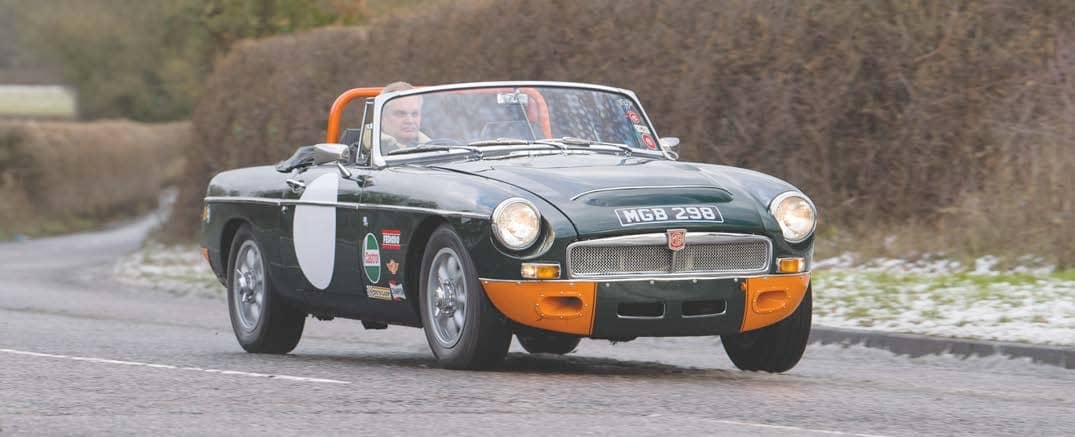 You can read up to 3 premium stories before you subscribe to Magzter GOLD
Log in, if you are already a subscriber
Get unlimited access to thousands of curated premium stories, newspapers and 5,000+ magazines
READ THE ENTIRE ISSUE
December 2019