Please Release Me
Chevy High Performance|March 2020
Mastering the basics of hydraulic clutch systems
A fitting definition of a modern performance car might just be one that has superior control over every system. EFI offers outstanding digital mastery over fuel and spark and it could be said that hydraulics offer similar and more specific control over clutch actuation. You could think of it like this: back in the '30s, vehicle control made a giant leap forward when hydraulic brakes made their appearance on production cars. But like EFI, hydraulic clutch release systems have been slow to catch on with enthusiasts. The systems appear simple on the surface, but executing these systems properly can be sometimes problematic. But there are suitable solutions.
This becomes important with today's Pro Touring and LS engine retrofit schemes where expectations are that a properly built muscle car can integrate 21st-century components into '60s sheet metal seamlessly and perform much like a brand-new Camaro or Corvette.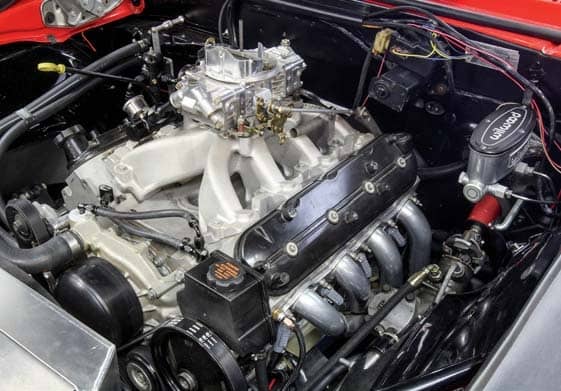 Manual transmissions are far from dead on the street, but late-model, overdrive six-speeds often demand a late-model hydraulic clutch release system as opposed to a mechanical system. This story will look at some of the basics for hydraulic clutch actuation. The system—similar to a car's hydraulic braking system—uses a hydraulic master cylinder to create line pressure plumbed (usually) to an internal hydraulic release bearing (HRB) positioned on the transmission's input shaft.
Why would you want to convert to a hydraulic clutch assembly? Mechanical clutch systems can be a troublesome conversion in nonstock engine swap applications like slipping an LS engine into a Chevelle, Camaro, or early Nova. LS engines were never fitted with a provision for a mechanical Z-bar linkage mount so a bracket must be fitted or fabricated and the linkage modified to compensate for the difference created by the LS engine's repositioned flywheel mounting surface. Other headaches that hydraulic actuation solves include header clearance issues and a reduction in pedal effort, making the driving experience more pleasant.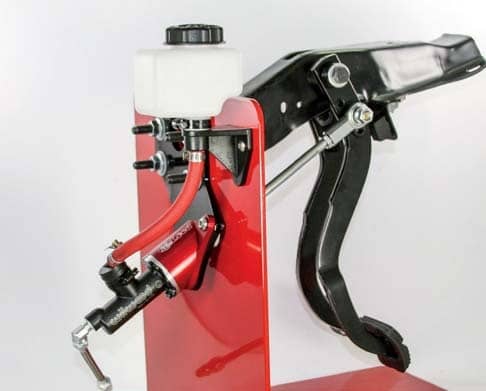 We spoke with McLeod's Fred Taylor who has decades of experience with all aspects of clutch design. He emphasized that many enthusiasts think that a hydraulic system will reduce the pedal effort. If the original mechanical linkage is worn where it creates excessive friction, then a hydraulic system will be better. But generally, Taylor says, if you want a lighter clutch, you will need to change to a lighter pressure plate because the overall ratios between a hydraulic and a mechanical clutch are very similar.
Taylor describes it this way. If your pressure plate requires 500 pounds of force to release the clutch and you have a 10:1 overall ratio in the release system then it will require 50 pounds of effort on the pedal to release the clutch. It's that simple.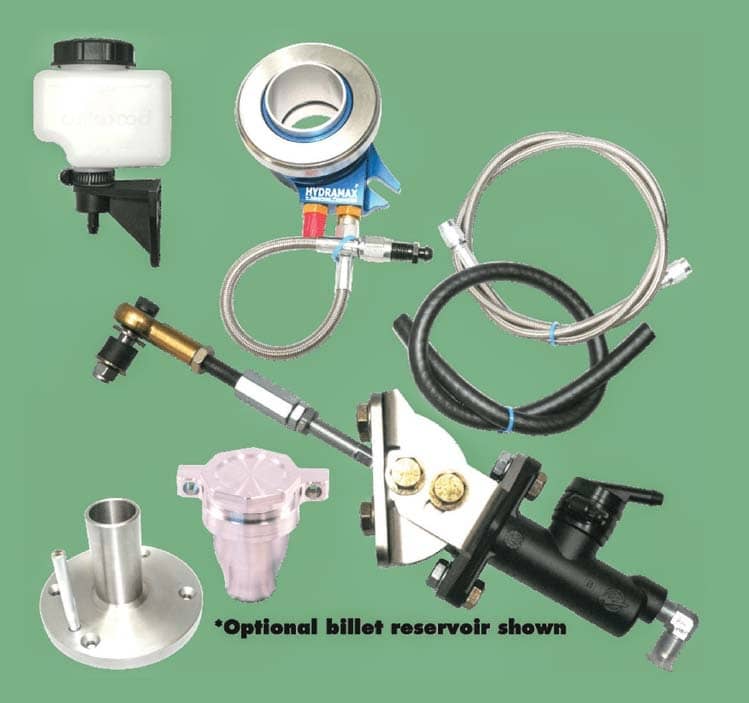 You can read up to 3 premium stories before you subscribe to Magzter GOLD
Log in, if you are already a subscriber
Get unlimited access to thousands of curated premium stories and 5,000+ magazines
READ THE ENTIRE ISSUE
March 2020