Plastic Fantastic
Chevy High Performance|February 2020
The top five Chevy model kits of my time (one man's opinion)
TWISTER CHEVY NOVA ALTERED WHEELBASE FUNNY CAR BY AMT
I'm a few years too young to have seen AMT's groundbreaking altered wheelbase Twister Chevy II Funny Car as a new model on the hobby store shelf. When these things were the hot deal in the 1967-'69 period, I was still pushing Matchbox cars through piles of mashed potatoes. But that hasn't stopped modern-day reproductions an re-releases from setting things right.
When new in 1967, AMT whipped up a simple pan-type chassis with a shortened wheelbase to suit reworked (with altered wheelbases and hoodscoops) body shells of its '66 Mustang, '65 Falcon, '66 Mercury, '63 Tempest, and '65 Chevy II. After plugging in a suitable Ford, Pontiac, or Chevy engine, AMT had something for Funny Car fans to build without spending a ton on multiple chassis and suspension tools.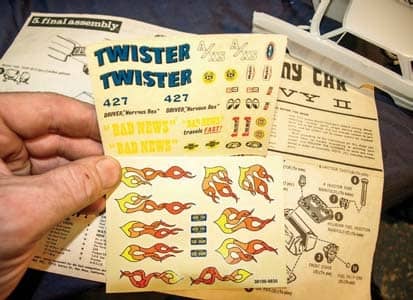 The Twister isn't an exact replica of any particular real-life race car, but with its stubby wheelbase, Hilborn eight-stack injected Rat, front beam axle, and gutted interior, its less-is-more vibe captures the Match Bash aesthetic perfectly. I got my first Twister as a built-up parts car at a model car swap meet (yes, they exist!) around 1981. But after Model King re-released the once-rare kit around 1999, anybody with $30 could build their very own Match Bash Nova with factory fresh plastic.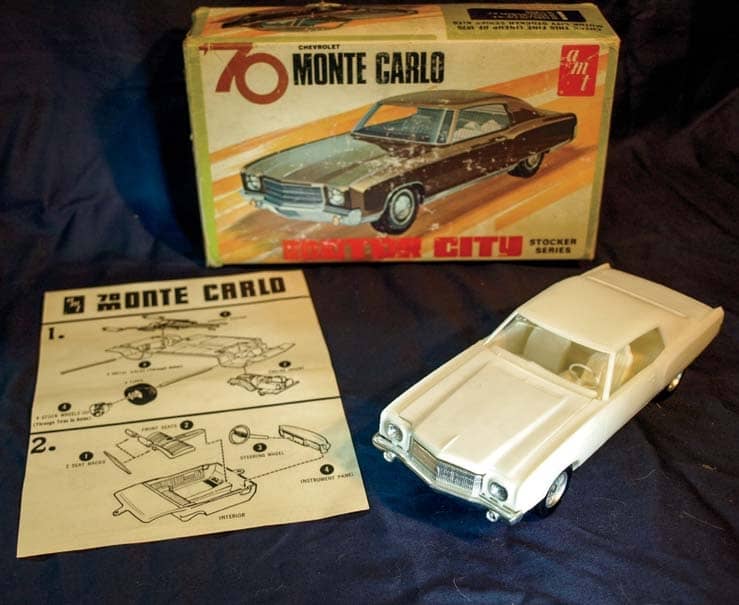 1970 CHEVY MONTE CARLO BY AMT
This was my very first 1:25scale plastic model kit … ever. The year was 1972, I was 8 years old and Mom wasn't convinced I was ready for stinky (and toxic) model cement just yet. AMT's screw-together 1970 Monte Carlo was part of its shortlived Motor City Stocker Series (which also included simplified replicas of five other American cars from the 1970 model year). Priced at $1.00, the Motor City Stockers combined the external realism and detail of a $2.25 glue kit with the simplicity of a snaptogether dealer promotional toy.
You can read up to 3 premium stories before you subscribe to Magzter GOLD
Log in, if you are already a subscriber
Get unlimited access to thousands of curated premium stories and 5,000+ magazines
READ THE ENTIRE ISSUE
February 2020