ADDING A LETTER TO THE NAME OF A car can mean a world of difference depending on what the letter stands for. Like Ford's iconic racer, the GT40, wherein 'GT' stood for Grand Touring and '40' represented the 40-inch height of the car. But when Ford announced the Figo S, where the S stands for Sports, things got interesting.
Now the concept of a sporty family hatchback is not a new one; however, we were excited to see Ford's representation of the same. Therefore, we headed to the Little Rann of Kutch to see how well the Figo S justifies its Sports badge.
We have to say that Ford have done a fairly good job with the styling of the Figo. It looks like a fun little car with ample styling cues that are eye pleasing. But in the S, they have taken things a bit further to evoke the sporty feel. For starters, the grille gets a sportier honeycomb treatment, a new rear spoiler, which, Ford say, is for better downforce, and a new dual-tone paint job adds some sportiness to the styling. Furthermore, the bigger 15-inch blacked out wheels with wider tyres add some muscle and zing to the exterior.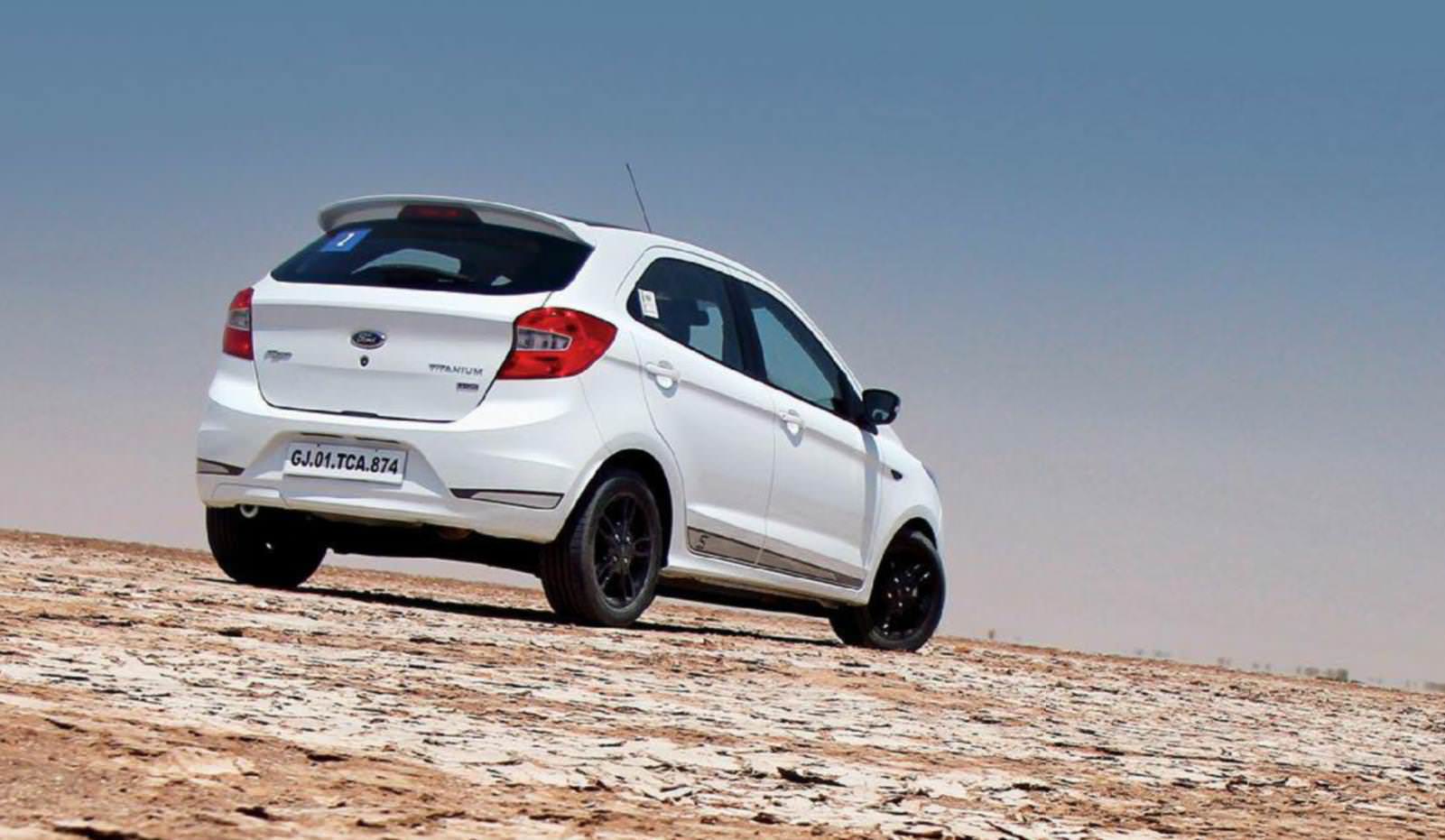 On the inside the story remains more or less the same, with just a few changes like a blacked out centre console and new red stitching for the fabric upholstery, underscoring the fact t