STEP UP
Car India|May 2020
The new BMW X1 steps up its game with a BS VI-compliant turbo-diesel engine and the necessary emission clean-up equipment in place. How did it perform? Here's what you need to know Story: Jim Gorde Photography: Saurabh Botre
ASPIRATION IS A WONDERFUL THING. IT CAN drive one to greater things and have them step up to greener pastures, so to speak. the thing is, it never stops. however, the first step is the most important one. a premium car is still something of great aspirational value but, over the decades, the shape and even the essence of desires have changed. people have gone from aspiring to own a particular car to wanting to own a certain brand. and, to cater to such people, there are a slew of choices on a lateral axis. however, where the axis of these models may be lateral, not all parts of where they will roam will be so too, and that's where the SUV body-style comes in.
Desirable cars have gone from sporty coupés with big engines to bulky SUVs with downsized engines that aren't naturally aspirated either. the first blow came from efficiency. now, the blower has spread far and wide and exhaust-gas-driven turbochargers are a mainstay, even in many compact family cars. the new BMW X1 is one of these popular new cars and now there's a refreshed model that takes forward the lineage with an even more efficient emission control system; needed for new emission regulations. the widespread use of combustion engines necessitates this. But has there been some sort of further optimization done? it's BMW, surely there must be.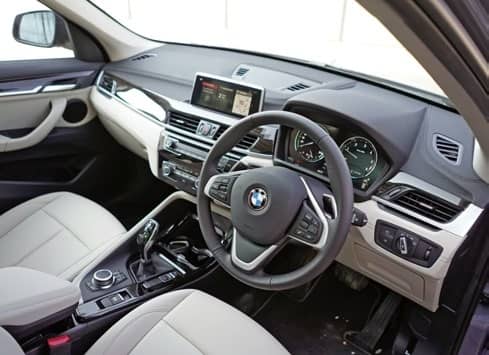 The last time I was behind the wheel of a BMW X1 it was the middle of 2016 and that was the X1 drive 20d. while that was also based on BMW's then-brand-new UK modular front-drive architecture, this one is the first drive or two-wheel-drive version, I've been behind the wheel of. and, like their new international compact-car range, the drive goes to the front wheels only. But, from where I'm sitting, no one really cares!
You can read up to 3 premium stories before you subscribe to Magzter GOLD
Log in, if you are already a subscriber
Get unlimited access to thousands of curated premium stories and 5,000+ magazines
READ THE ENTIRE ISSUE
May 2020