THE ALL-NEW E-CLASS drive was held in Goa, the holiday and party capital of India. This is probably the most appropriate location for the first drive of a luxury car like the E-Class, being home to some of the best resorts in the country along with some great driving roads. Real luxury starts with this segment; anything below this is wannabe.
First the looks. The earlier generations of the E-Class used to have a distinctive styling. The C has always been the baby S, but now all three are very similar. Continuing another trend, some E-Class fans will bemoan the terminal disappearance of the bonnet-mounted three pointed star. No longer will you be able to stare through the emblem like a gun sight as you home in on slow-moving traffic.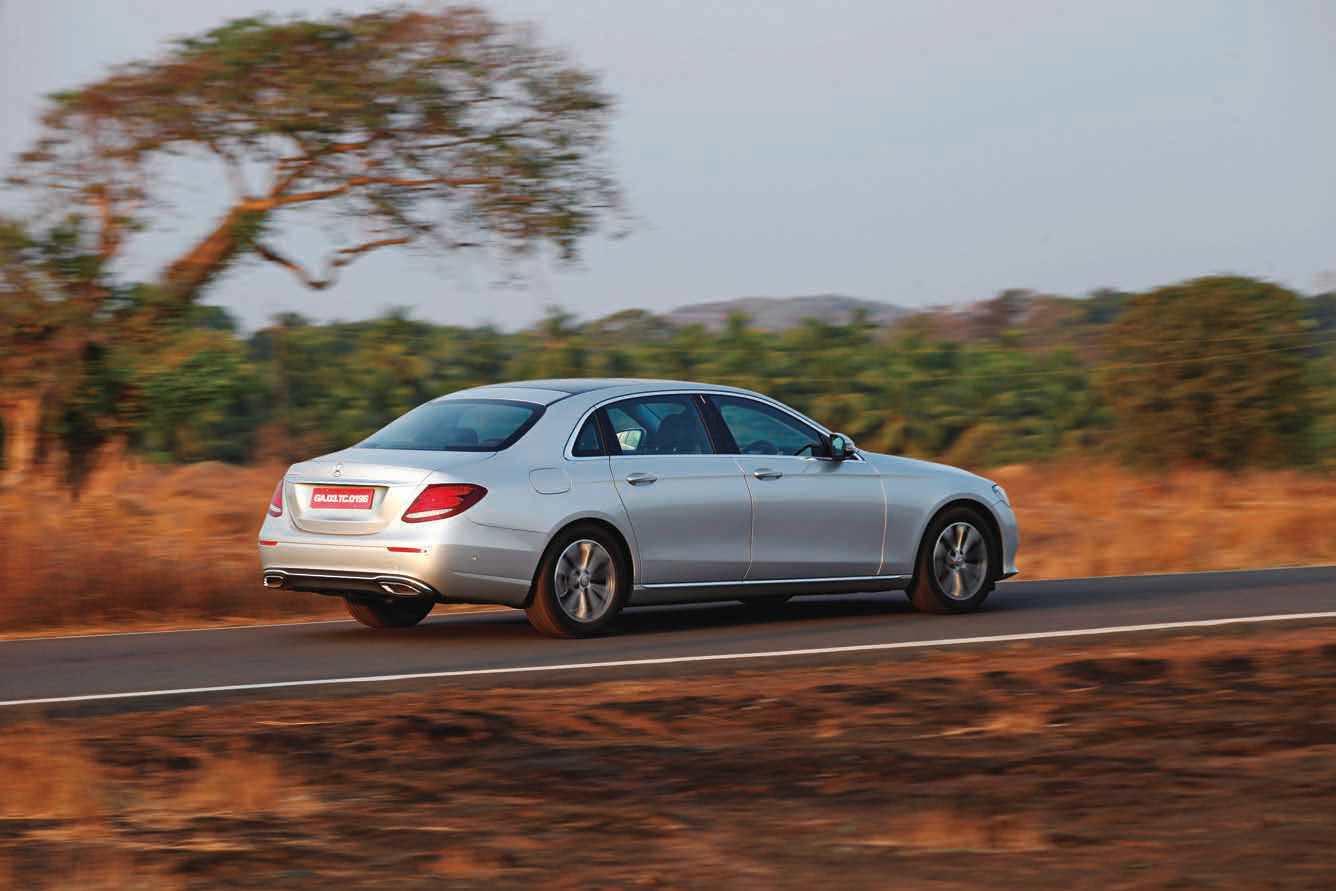 The wide sporty grille with the three-pointed star along with the slightly rear-set LED head lamps give the car a wide and low-slung look. To break the width of the bonnet two crease lines run from the top of the grille and merge into the A-pillar. Seen from the side, a tornado line runs from the headlights all the way to the rear LED tail-lights. The swooping roof-line merges into the rounded rear of the E-Class. The long wheelbase makes this car look stately and elegant like the May bach.
On either side of the sporty grille lurk new multi beam LED headlights which deploy no less than 84 individually controlled high-performance light emitting diodes, enough to deliver fully adaptive high and low-beam illumination without using any kind of mechanical assistance. The c