Low Standards
Josh Dillon's Budget-Built '83 Ford LTD Sleeper
In today's world of high-performance cars, our expectations are often at an unreachable level for the average car guy. We see beautifully crafted machines with perfect welds, high-dollar parts, and overly confident owners all over the country, but homebuilt budget beaters win a popularity contest every time. Josh Dillon's '83 Ford LTD station wagon is a shining example of a sleeper—a car that could trick the most savvy car guy into a race, even when they see a turbocharged LS engine underhood. The car's unassuming appearance is matched with some intentionally sloppy fabrication to take the trickery to the next level.
The original goal for the station wagon was an LS-swapped car that Josh could drive anywhere. There was no elapsed time goal, no horsepower goal, and no budget goal, but the car had to have an overdrive transmission, air conditioning, and enough room for his family of five. Josh built the car in his basement with nothing more than a basic set of tools, and the perseverance to solve problems without spending any money. His investment in the station wagon totals about $8,000, and he's had 100 grand worth of fun with it.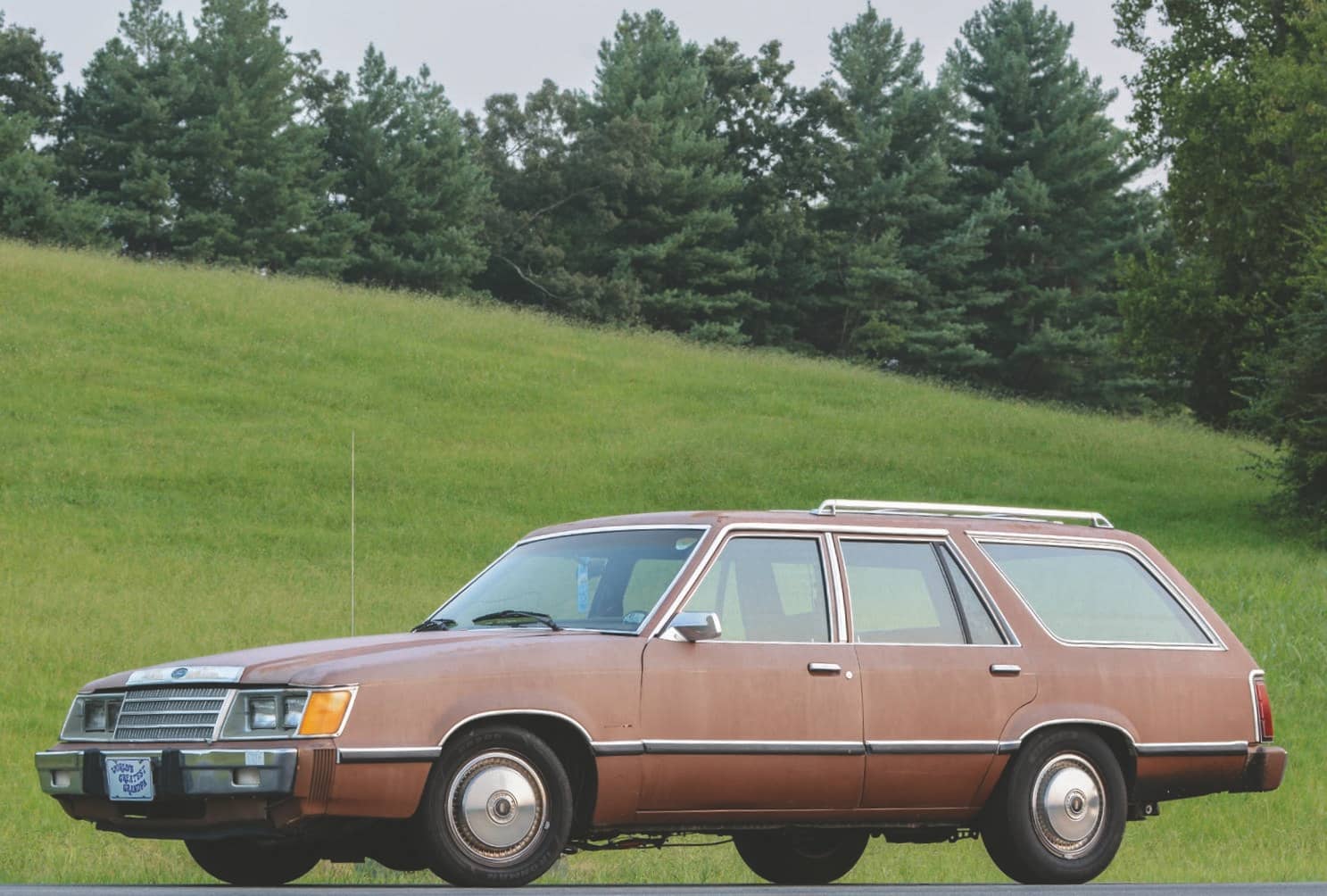 When Josh bought the car, it had been sitting for 19 years and was previously used on work road-trips, with five dudes piling into the spacious cabin for thousands of miles at a time. As a result of the constant load on the suspension, and a general lack of maintenance over the course of 253,000 miles, the car earned the nickname the "wiggler," because of its tendency to dance around on the highway. The loose suspension and overall condition of the car didn't scare Josh. If anything, it inspired him to focus on making the car sneakily fast.
In place of the original V-6 engine, weak automatic transmission, and the 7.5-inch rear end is a selection of rebuilt junkyard items, including a 4.8L LS engine, a 4L80E automatic transmission, and a Ford 9-inch rear end. "Normally, I would've bolted in a junkyard 8.8 but I wanted to be able to swap gear ratios easily, so I used a 9-inch rear end and accumulated a few intersections. I've gotten pretty fast at changing them out, but I usually keep the 2.73:1 setup in the car."
You can read up to 3 premium stories before you subscribe to Magzter GOLD
Log in, if you are already a subscriber
Get unlimited access to thousands of curated premium stories, newspapers and 5,000+ magazines
READ THE ENTIRE ISSUE
December 2019