DIGGING TOWARD DETACHMENT
A TRAIL BUILDER'S LONG ROAD TO LETTING GO
TOWERING FIRS CREAKED AND GROANED AS they swayed in the canopy of a moody Blackcomb forest, a once-peaceful sanctuary not far from Whistler's din. As I stood there silently, I thought back to when this exact spot used to be eerily quiet. A wild place where animal eyes watched from shaded crevices, where I could dig for hours without seeing or hearing another human. But now, the sound of a new animal was ever-present; the buzzing of hubs and the hoots and hollers of riders.
I'm on Dark Crystal, now one of the Valley's best-known traiIs—one I created with my trailbuilding partner Scott Veach. The year before, Veach and I had been drawn to the heavily wooded and gently sloping flanks of Blackcomb Mountain like moths to a flame. The grade was perfect, the forest immaculate and the evening light sublime as it filtered through the conifers.
We spent countless hours swooning over this forested wonderland, becoming intimately familiar with each ridge and creek, valley and cliffand rolling rock slab as we wandered between towering fir and hemlock. The character-rich hillside provided endless line choices—deciding which path to choose from the infinite variations proved difficult. Finally, we flagged our line, emblazoned with a character uniquely set apart from Whistler's famous bike park next door.
Then we spent months turning our dream line into reality. But when it was suddenly and unexpectedly found out, well before we were prepared for it to be, I struggled to come to terms with the disturbance to my psyche.
I'm not a parent, but I wondered if this is what it would feel like when your firstborn leaves for college. That thought led me to the concept of Empty Nest Syndrome and the six stages of parenthood—image-making, nurturing, authority, interpretive, interdependency and departure. I quickly realized the striking parallels between the parental rite of passage and the range of emotions I have felt over the years as a trailbuilder.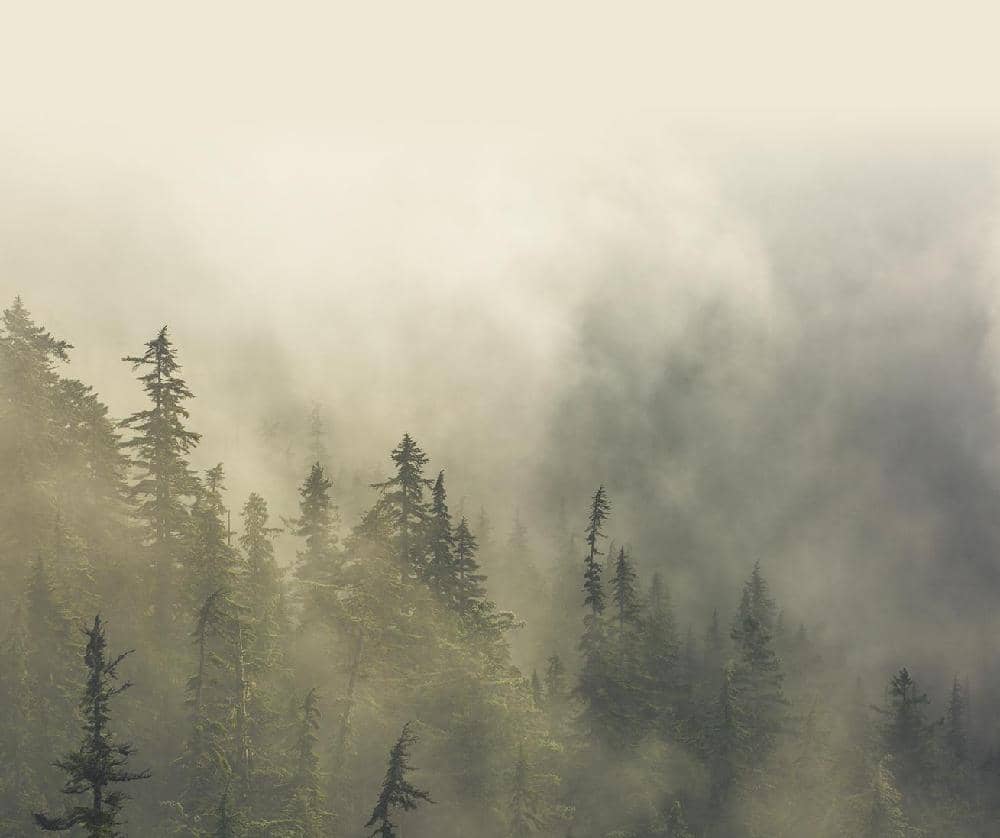 BLINDING PERFECTION
Inevitably, whatever your creation, living or inanimate, you will obsessively dream about your perfect little being, and it was no different for us as we prepared to build Dark Crystal. We envisioned its subtle characteristics, endearing charm and indomitable beauty. Image-making is never stronger than when you are a mere few months away from your creation becoming a reality. Perfection is all you dream about. Of course everything else in the world has flaws. Subconsciously, each of us knows in some way that perfection is an unattainable illusion, but not mine. My trail was going to be perfect. Each corner would link and flow seamlessly. It would be challenging, but feel effortless. Every steep, granite slab would be exhilarating, with just enough of a runout to safely catch you before the next section. And there certainly would not be any roots under the loam on that off-camber sidehill descent.
Due to its brilliance, it would invariably be popular but never crowded when we ride with our friends, or deviate from a beautifully thin brown line sweeping through a mossy understory surrounded by majestic old-growth trees. A mere 12-inches wide, never wider. But, as the first swing of my pulaski struck a large rock concealed just below the surface and reverberated through my bones, I knew I had to remove my blinders. This could be more work than I thought.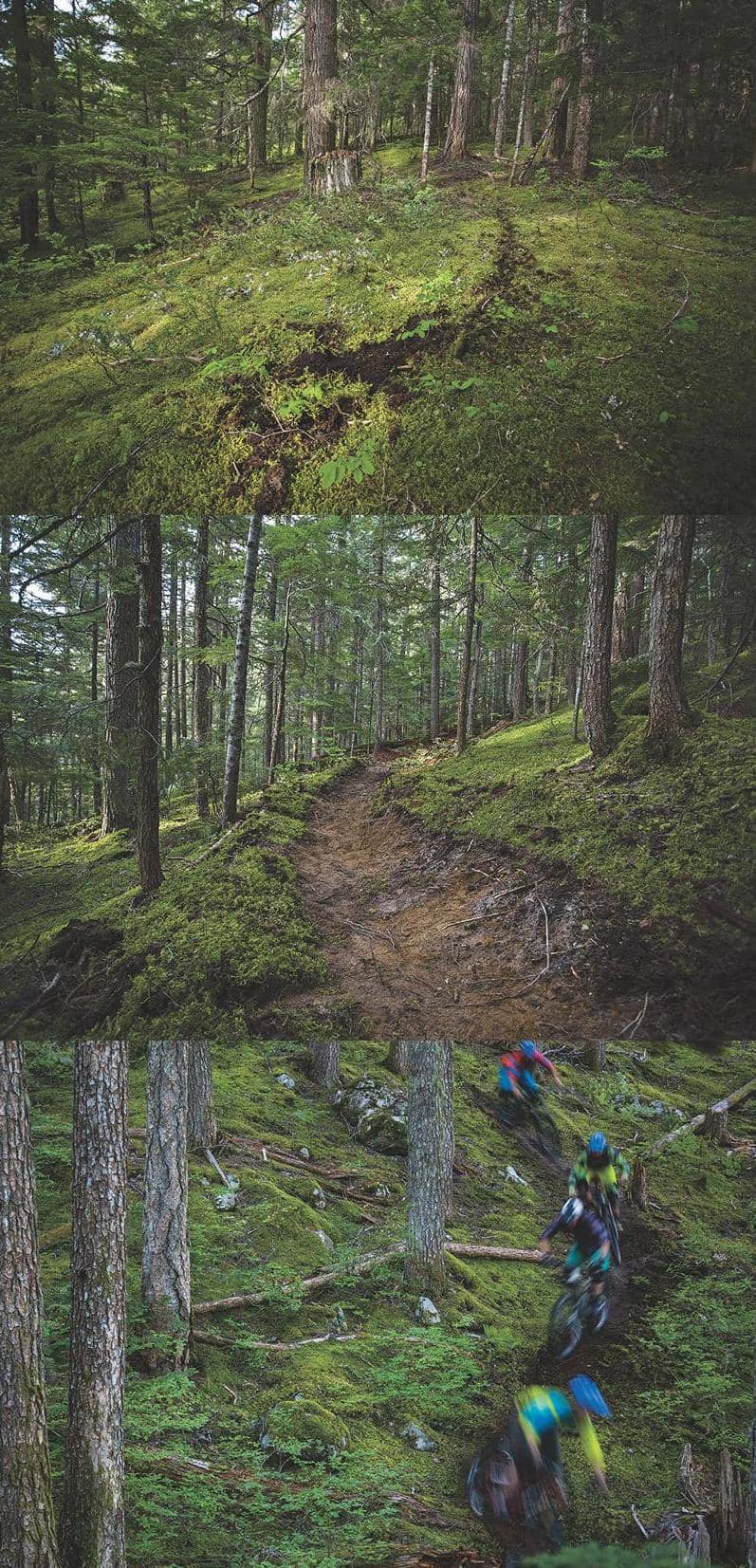 NATURE VS. NURTURE
Our project, once underway, was all I could think about. Spending time digging in the dark forest took precedence over all other life activities. Building more than riding is a choice I often make. I generally talk of nothing else, even as friends roll their eyes at the monotony of my conversations. But by spending time with the land, I can get to know its subtleties, moods and character. This was true bonding time.
You can read up to 3 premium stories before you subscribe to Magzter GOLD
Log in, if you are already a subscriber
Get unlimited access to thousands of curated premium stories, newspapers and 5,000+ magazines
READ THE ENTIRE ISSUE
Summer 2020