The Pre-Lockdown Tour
Bike SA|May 2020
We're offering this story for free to read so that you can stay updated on the COVID-19 outbreak
The Koppies road through Hammanshof offers spectacular mountain views.
Post President Ramaphosa's National Lockdown speech on Monday night I'm in a bit of a panic. Don't get me wrong, I love our little cottage in Bot River, but being told I need to stay there for three weeks and not be able to get on the bike seemed like a prison sentence.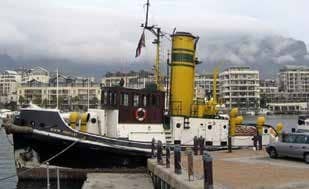 And with a West Coast car story to fit in on Tuesday and Wednesday, it only left Thursday for a last breakout on the bike. I called local wingman, Bruce Houghting, immediately. It was Bruce Chatwin that first clarified my own need to travel. While I'm not as restless as Chatwin appears to have been, I certainly agree with the majority of his sentiments on what drives us to keep moving. For instance: Dr. Gerry Coulter recorded: "Chatwin believed that the original state of humanity was nomadism. 'The Golden Age' of humanity had 'ended when men stopped hunting, settled in houses and began the daily grind' (In Patagonia: 136). He agreed with the fourteenth-century Arab historiographer Ib'n Khaldūn's assessment: 'that men decline, morally and physically, as they drift toward cities.'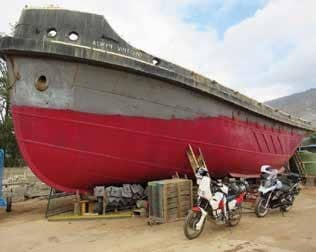 French philosopher, Jean Baudrillard, summed up the need for travel more singularly when he said: The only truly profound pleasure is keeping on the move." The San Bushmen understood this, mainly out of necessity, as they moved where the game did as seasons necessitated their quarries' migrations. But the San would never have coped in a prolonged lockdown. Arrested for various misdemeanours, the laws governing which they mostly didn't understand, San people would often die in prisons if locked up for months at a time. But it's a whole lot more simple for us motorcycling types; especially when riding an adventure motorbike on an engaging dirt track: having to keep the bike the right way up keeps the mind focused in the moment, kicking all extraneous worries and problems into touch. Or as one veteran laconically put it to me one day: "Two wheels make one soul."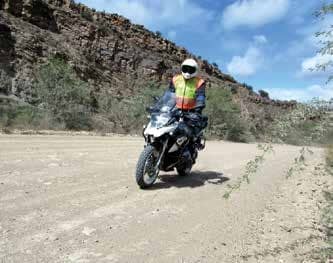 I'm ruminating on these philosophical thoughts after Bruce and I leave Bot River on our "ride all day" plan which would take in some 500km of my favourite Klein Karoo and Overberg tracks. With Covid-19 having put a virulent spanner in my plans to test-ride a Suzuki DL650 V-Strom on a three-night, four-day ride up the West Coast and into the wastelands of the Northern Cape, an extensive day ride breakout was all there was time for.
It also meant that instead of riding a state-of–the-art motorcycle, I needed to dust off Sir Galahad and give him a quick mechanical going over before I set off. But there was no time to have my fork seals redone, and the copious leak I'd discovered on the left fork on my last outing to Cape Agulhas, would just have to bleed itself out. Luckily, the neoprene fork socks I've fitted (plus a wad of roller towel stuffed in at the last minute!) would stop most of the oil from running down the stanchion and onto the left side of the double-disc front brakes.
After the dirt track shakedown of the beautiful Van der Stel Pass connecting Bot River with R321 between Grabouw and Villiersdorp, I lead us into an industrial yard with an unusual tenant. There, looming up before us is the 83 foot (25m) long hull of the 213 ton Alwyn Vintcent tugboat that has been undergoing a lengthy restoration by the Villiersdorp Branch of the West Cape Tractor & Engine Club.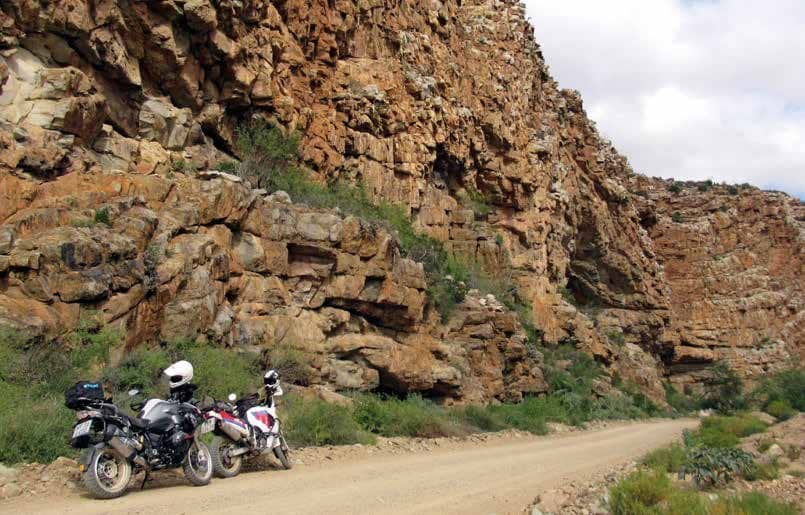 After being saved from a number of ignominious fates, some of the worst of which would have seen this historic maritime treasure being moved to Australia or sold for scrap metal, it was originally hoped that this last steam-driven ship in SA would find pride of place on the waters of Theewaterskloof Dam. But it now seems it may become a high-and-dry landmark next to a coffee shop of the same name at the southern entrance to the town.
You can read up to 3 premium stories before you subscribe to Magzter GOLD
Log in, if you are already a subscriber
Get unlimited access to thousands of curated premium stories and 5,000+ magazines
READ THE ENTIRE ISSUE
May 2020