Mick Doohan - The Unstoppable Aussie
Bike SA|May 2020
The 1990's in 500cc Grand Prix racing belonged to one man; Mick Doohan. We take a look at his amazing career.
As a general rule of thumb, any rider or driver who dominates the championship for a number of years is not held in the highest of affection. There is respect for the scope of his achievements but that is about as far as it goes. I'm sure that many people don't care who wins any race or championship, as long as we see good racing. But the fact of the matter is that, when there is such domination it is rare to see any kind of racing at all.
But it's not as simple as that, is it. I mean, we all love to hate Lewis Hamilton for whatever reason and I can see what little love there is for Jonathan Rea waning if he wins the championship for the umpteenth time in a row this year. But what about Giacomo Agostini who won seven consecutive Championships? what about Valentino Rossi with his five consecutive championships? Surely they are two of the most loved riders in the history of the sport.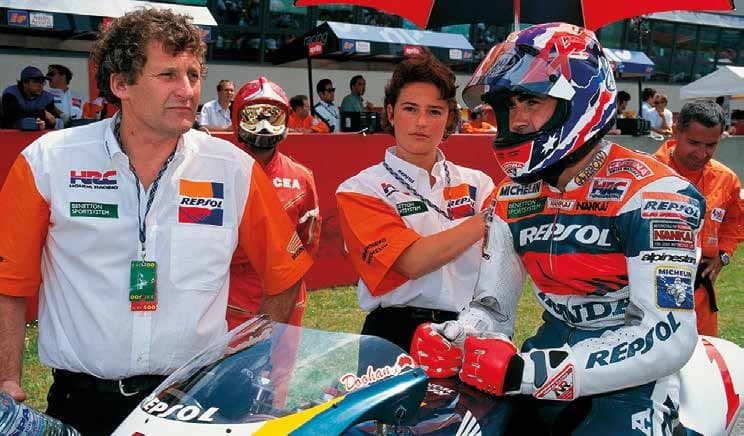 And then there is Mick Doohan. He's a bit more difficult to pigeonhole. Not always the most popular of riders when he was racing – journalists of the time refer constantly to his prickly nature when dealing with the press – he nevertheless won the 500cc championship five times in a row in the 1990's with a display of absolute crushing domination. Consider the statistics; 141 GP's contested, 54 wins, 39 additional podiums, five whole seasons where he never finished a race outside the top three, when he finished. Pretty strong stuff.
Doohan started racing in the late 1980's in the Australian Superbike series. When the World Superbikes visited Oran Park in Australia in 1988, Doohan entered the race and won both heats! This certainly brought him to the attention of the outside world and, sure enough, he was signed to Honda to ride their NSR500 in the 500cc Grand Prix Championship the following year. Bearing in mind that this was the era of 500cc two-stroke machinery which couldn't have been further from the big four-stroke bikes running in the World Supers and it is easy to see how it could have been a baptism by fire. But Doohan took it all in his stride and scored his first podium 6 races in.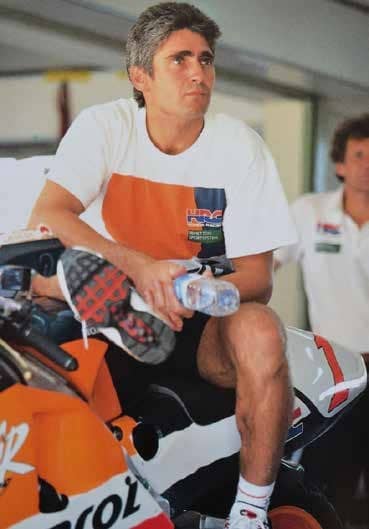 You can read up to 3 premium stories before you subscribe to Magzter GOLD
Log in, if you are already a subscriber
Get unlimited access to thousands of curated premium stories and 5,000+ magazines
READ THE ENTIRE ISSUE
May 2020