Alex Briggs : WORKING WITH THE ICON VR46
Bike SA|May 2020
Monster Energy Yamaha MotoGP mechanic Alex Briggs knows what it means to work with champions. He was a former motocross rider who wanted to work in Europe as a motocross mechanic, when he met Peter Luczkowski, who was a mechanic for Mick Doohan. In 1993 Jeremy Burgess (Doohan's chief mechanic) offered him a job in road racing for Darryl Beattie and Rothmans Honda.
Briggs accepted, and this how this Australian joined Honda HRC and the following year became Mick Doohan's mechanic. Together they won five titles in a row (1994-1998), before the Australian ace injured himself. Briggs recalls; "He rode at the best when he was aggressive or almost a bit angry. Sometimes, just before lining up on the grid, he was picking up a fight with one of the mechanics to feed his motivation.
"Mick Doohan was the most visibly intense rider I have worked for," Briggs states. "like a fighter, he was getting angry before a fight. His facial expressions were an open book of his burning desire to win." When Rossi joined Honda in the year 2000, Briggs discovered other qualities that make a champion so unique.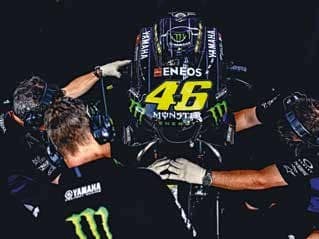 "Valentino shared with Doohan the same burning desire to win, but his approach to racing was the opposite. Valentino is faster when he is happy. He likes to joke on the grid. It can be anything, a joke about an umbrella girl, the grid position, or the first corner. How you see him in interviews and at the races is very close to how he is generally. Very, very funny. He is light-hearted and focused at the same time."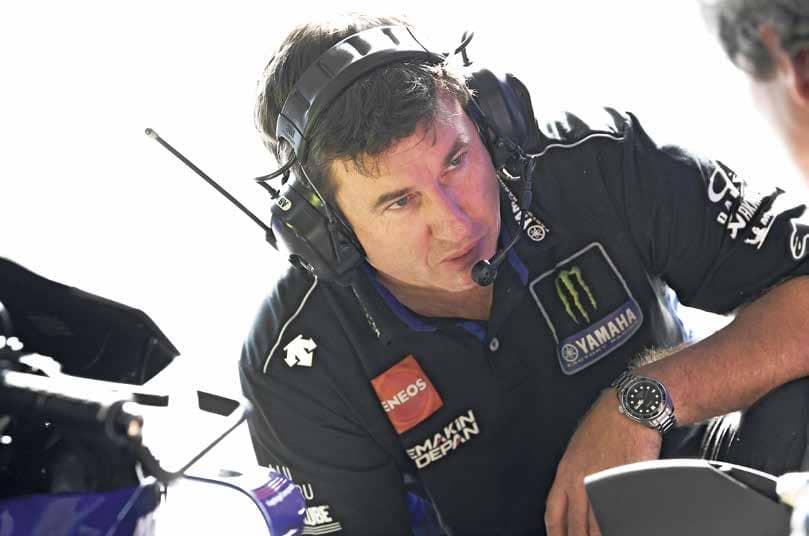 You can read up to 3 premium stories before you subscribe to Magzter GOLD
Log in, if you are already a subscriber
Get unlimited access to thousands of curated premium stories and 5,000+ magazines
READ THE ENTIRE ISSUE
May 2020