A Man With A Passion : Pierre Terblanche Interview
Pierre Terblanche needs no introduction to motorcyclists the world over. Following stints with Ducati, Royal Enfield, Confederate and our very own BST, his designs have helped shape the face of motorcycling, not without their fair share of controversy along the way.
Growing up in Uitenhage, his love of motorcycles started at an early age.
"A mate's father had a couple of race bikes in the garage and I was fascinated by them. My own father had no interest whatsoever about motorcycles, so it was really the neighbour who sparked my own interest. I was fascinated watching the neighbour and his sons - my friends - working on them.
"I bought my first bike, which was a 50cc Honda, which was soon traded up for a CB100 Honda - doubled the horsepower to 8bhp!
"Then I started buying Cycle World magazine and saw my first Ducatis; must have been the early 70's. And then there was the Steve Wynne/ Mike Hailwood Ducati in the late 1970's and I became a Ducati fan."
What came first, an interest in design or engineering?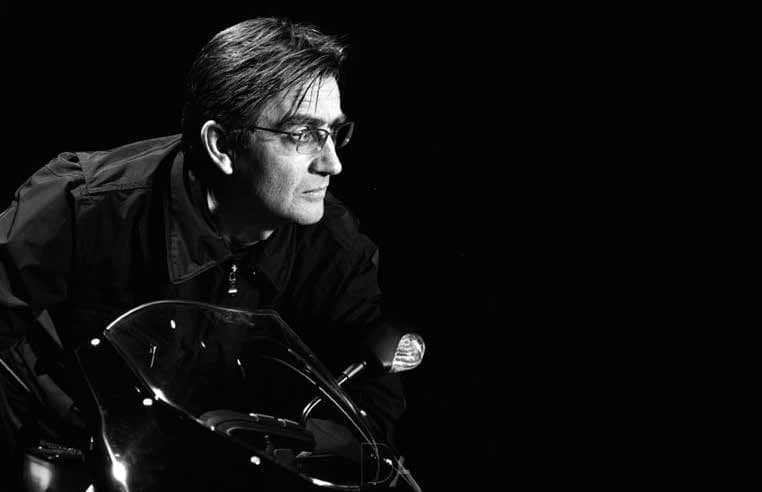 "I was always interested in the engineering; that was the fun part but, of course, then you have to clothe them in bodywork, so it was a combination of the two elements.
The first thing I ever did was to design and make a new seat unit with bum-stop for a friend up the road on his horrible second-hand Honda or something. We made a mould out of clay and then the final piece in fibreglass. Then I designed a fairing for a Suzuki Katana 650; not an official project but just something I wanted to do and a Suzuki dealer in Cape Town lent me a brand-new bike to use, which was either foolish or naive of him.
"Then I worked for VW on car stuff before moving to Ducati to work on the restyle of the 907 Paso - a new fairing and front end - and then the 888 Ducati was the first whole bike I did. At the time, Massimo Tamburini was still a year away with the 916 and the factory needed something to sell, so they came to me and asked if I could restyle the 851 in three weeks. That became the 888.
'I moved to Varese in Italy and Cagiva [then part of the Ducati empire] and started work on the Ducati Supermono; the first all new bike I did. It was a clean sheet job; they gave me a chassis and said; 'off you go!' We completed it in three months, all by hand!
"Then I designed the Cagiva Canyon, which was to be a 125cc, 600cc and 900cc. The 125cc never made it to production but the other two did and they were very good bikes.
"Back at Ducati, I did the 900SS another three month job! - which must have been in 1990 or so, then came the 999 [of which more in a moment] but then, four months into designing the 999, the boss came to me and said Ducati desperately needed a show bike and there was only three and a half months in which to do it. I said I could do it but only if no-one at Ducati knew about it or was involved; then it would be impossible.'
This was the genesis of the MH900e, a passion project for Terblanche as his favourite Ducatis are the original MHR900 - the Hailwood TT replica - and the TT600; there are elements of both in the MH900e. Pierre would work on the 999 during the day, the MH in the evenings and then, at weekends, fly to England to a company he had found who could machine clay into any shape from drawings, full size. The chassis and swing-arm were designed and built in Holland, made from drawings faxed to the engineer there.
Interestingly, the original design for the MH900e had a double-sided swing-arm but, because it was a show bike, Pierre decided to go the whole hog and design a single-sided unit, built up from tubes. "It was an emotional thing; it just made the bike look special."
With the design of the MH900e, it was all about taking the past and moving it forward into the future; it wasn't meant to be what he calls a 'curated' replica of a 1970s bike as is happening with so many retro designs today; "they are simply regurgitating old designs rather than bringing the styling or the concept right up to date. They are familiar, which is what a lot of people like, but they aren't advancing any concepts as originally incorporated into those bikes when they were new or even being designed as modern iterations of those concepts.
"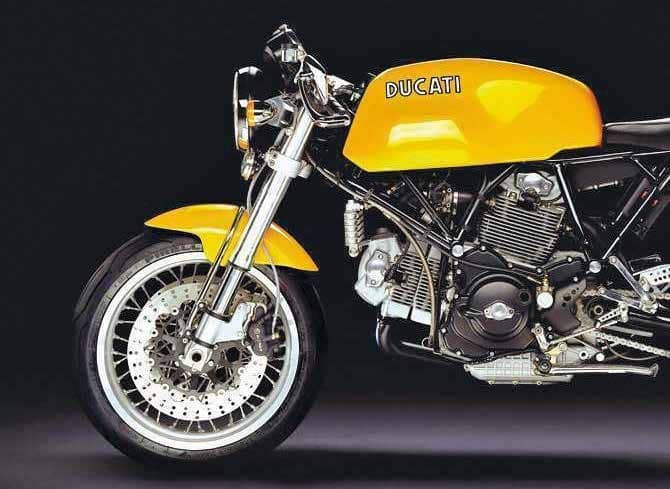 When he went to the UK to work for Royal Enfield, he was actually meant to be working for another company building a new version of an iconic British v-twin-engined bike from the 1950s. The project fell through, almost to Pierre's relief as he realised that people would have expected an identikit version of the original. His argument is that the original was the highest expression of technology at the time and therefore, so should the modern version. "That same designer wouldn't have built it that way today; it would look completely different."
You can read up to 3 premium stories before you subscribe to Magzter GOLD
Log in, if you are already a subscriber
Get unlimited access to thousands of curated premium stories, newspapers and 5,000+ magazines
READ THE ENTIRE ISSUE
October 2020