The Balance Of Proportions
Back Street Heroes
|
November 2019
WHILE THERE'S SOMETHING VERY SPECIAL ABOUT SHOW-WINNING CHOPS THAT'VE HAD UMPTEEN DAYS SPENT JUST ON CAREFUL DESIGN, AND WEEKS, NAY MONTHS, OF WORK FINISHING DETAILS AND PREPARING FOR PAINT AND POLISHING, THERE'S SOMETHING INTRINSICALLY COOL ABOUT A WELL-PROPORTIONED CHOP THAT'S BEEN BUILT TO RIDE, AND USED CORRESPONDINGLY.
Louie Hartley at Death Grip Custom Cycles in Middlesbrough is no stranger to the infinitesimally fine attention to detail required for an internationally recognised show-winning chopper (witness the 'Final Farewell' a couple of issues ago, and the stunning purple Pan that he and his father took to Born Free in California in 2017, featured last year), and he's also more than capable of building a usable, good-looking chopper that can be righteously blasted along the highways and byways of our septic isle without care nor fret about whether the expensive paint's being damaged or the polishing's getting jaded by road dirt and moisture.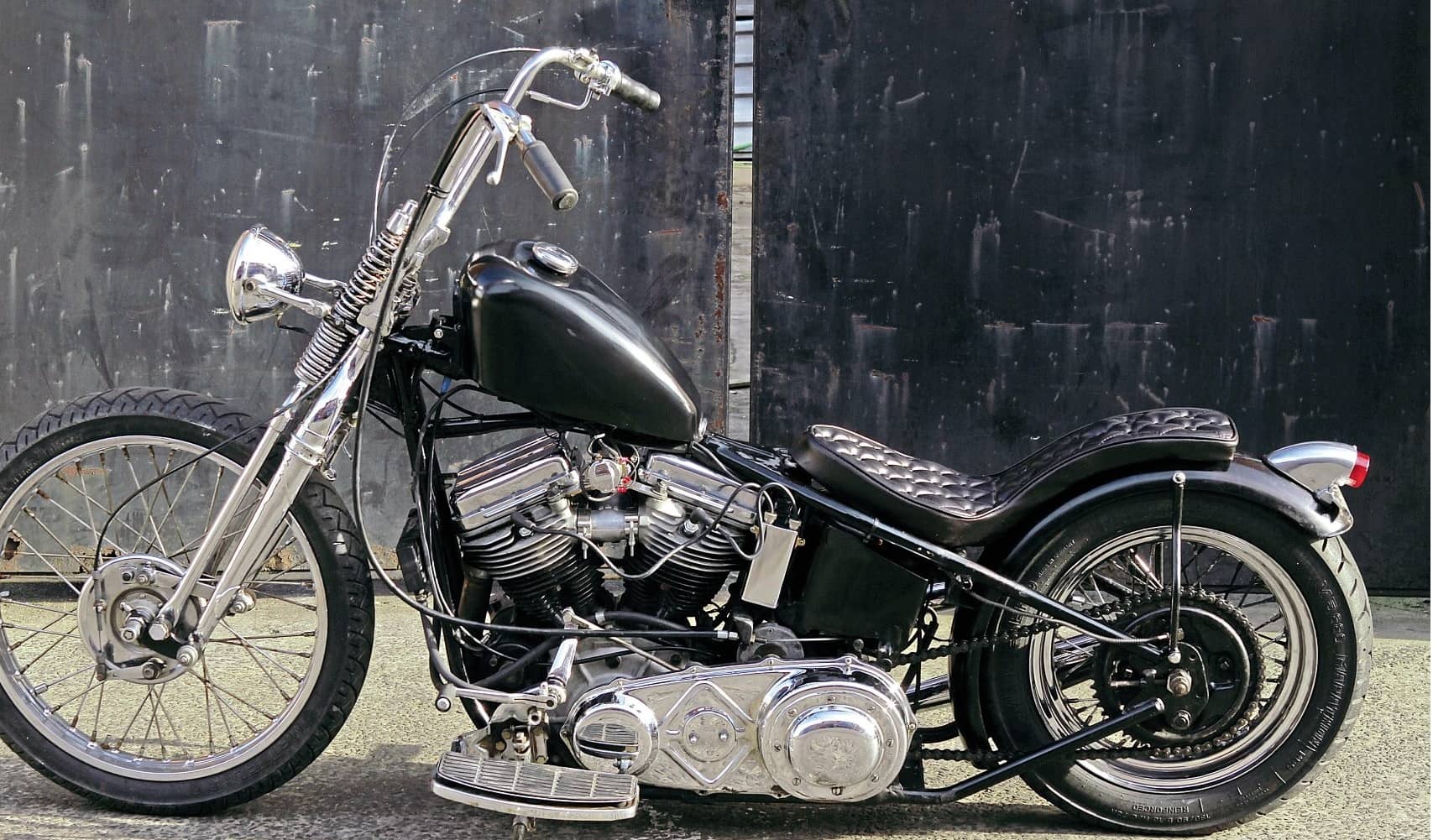 Get the stance right, and use the right components in the right places, and the actual finish, the amount of paint, powder and polish, can almost become irrelevant. Note that I said almost, but the most important part of the build of a chopper is getting the stance right – the balance of proportions; the clean lines flowing from headstock to rear wheel spindle, from the top of the 'bars to the tip of the forks, ensuring that none of the ancillary parts (tank, seat, pipes etc.) foul any of the lines and are conducive to the whole. Get that right, and the rest just follows… and, as you can see here, Louie nailed it.
You can read up to 3 premium stories before you subscribe to Magzter GOLD
Log in, if you are already a subscriber
Get unlimited access to thousands of curated premium stories, newspapers and 5,000+ magazines
READ THE ENTIRE ISSUE
November 2019