ENTER SAND-MAN
Back Street Heroes
|
November 2020
AS A KID, PAUL MILBOURN WAS FASCINATED BY THE STORY THAT THE STAR OF THE FILM CHITTY CHITTY BANG BANG (THE CAR, NOT DICK VAN DYKE) WAS BURIED BENEATH PENDINE SANDS.
Over time, though, he discovered that what was buried there was actually a race car called Babs – an aero engined monster, the fourth in a series built in Canterbury in the 1920s, called 'Chitty-Bang-Bang' (only one 'Chitty'), that'd crashed there in 1927 and been buried beneath the dunes. These cars inspired the film, and as Paul has relations near Canterbury, it sparked a longterm interest in land speed records and Pendine Sands in particular. After chatting with Ben Hall (of Valespeed Motorcycles), who'd raced his custom bikes there, he decided to build his own sand racer.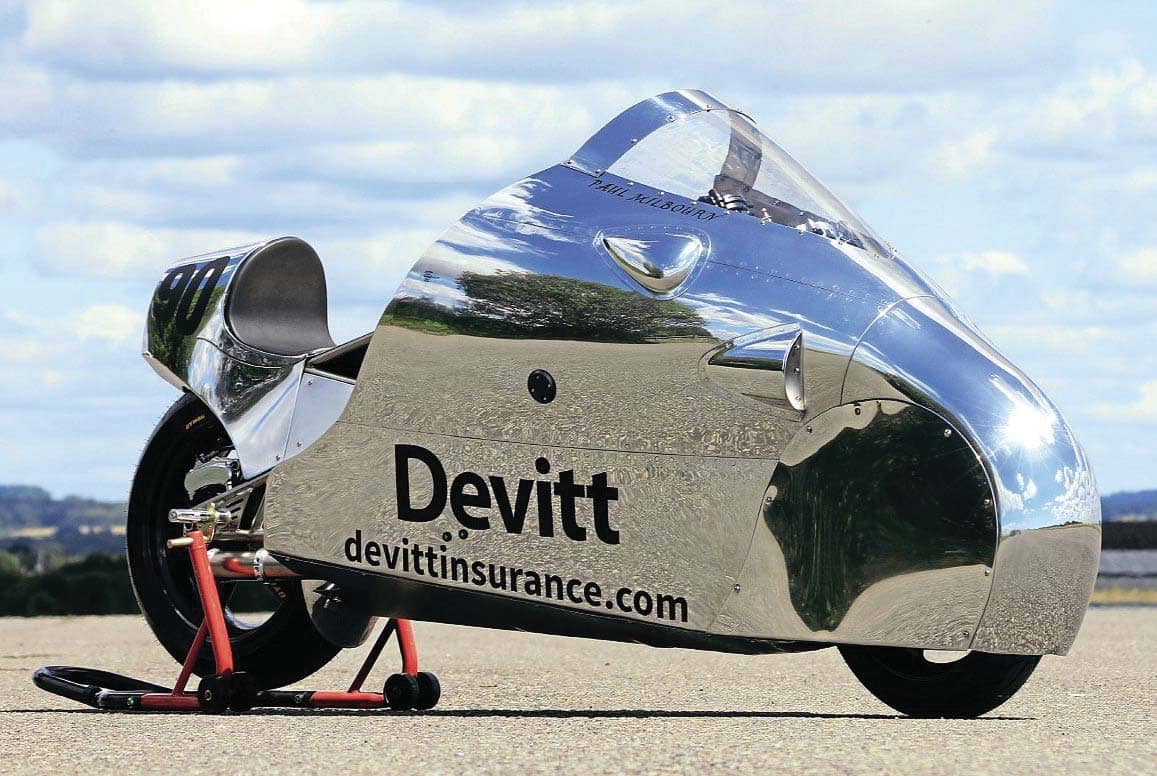 Just as with his titanium-framed Moto Guzzi, his aim was to make the Pendine bike as featherweight as possible, so the ultra-light material was used once more. He also took inspiration from Guzzi's 500cc V8 race bike of the mid-Fifties (a dustbin-faired bike that weighed just 125kg, and was capable of 180mph), and figured a lightweight, R1-engined (he's owned a road R1, and likes the engine) bike with a dustbin fairing'd make the most of the power available.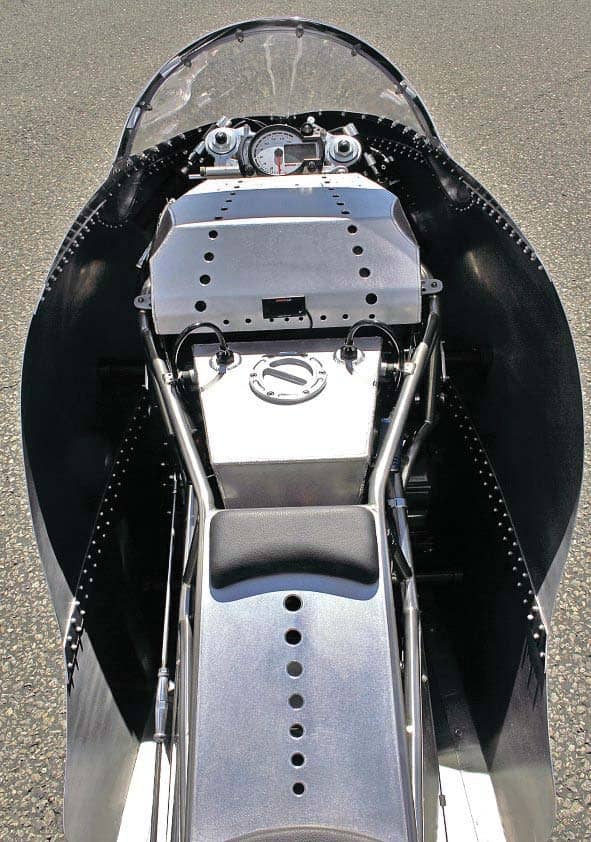 The frame dimensions were limited by the fact that he wanted he, and the bike, to be as low as possible (the top of his helmet's below 1150mm), but he also needed 130mm ground clearance for the sand. The exhaust'd have to run beneath the engine too, so the engine's mounted 50mm lower than standard and a rake of 36 degrees results in a 1720mm wheelbase (a foot longer than a standard R1), for improved stability (any longer and the bike'd follow other bikes' wheel ruts), and a healthy weight distribution, biased slightly to the rear for traction. It's made from grade 2 titanium, in ¾" and 2" diameter tubing, with all the scalloping done on the mill (rather than by grinder) as the material needs to be cold-worked to retain its strength.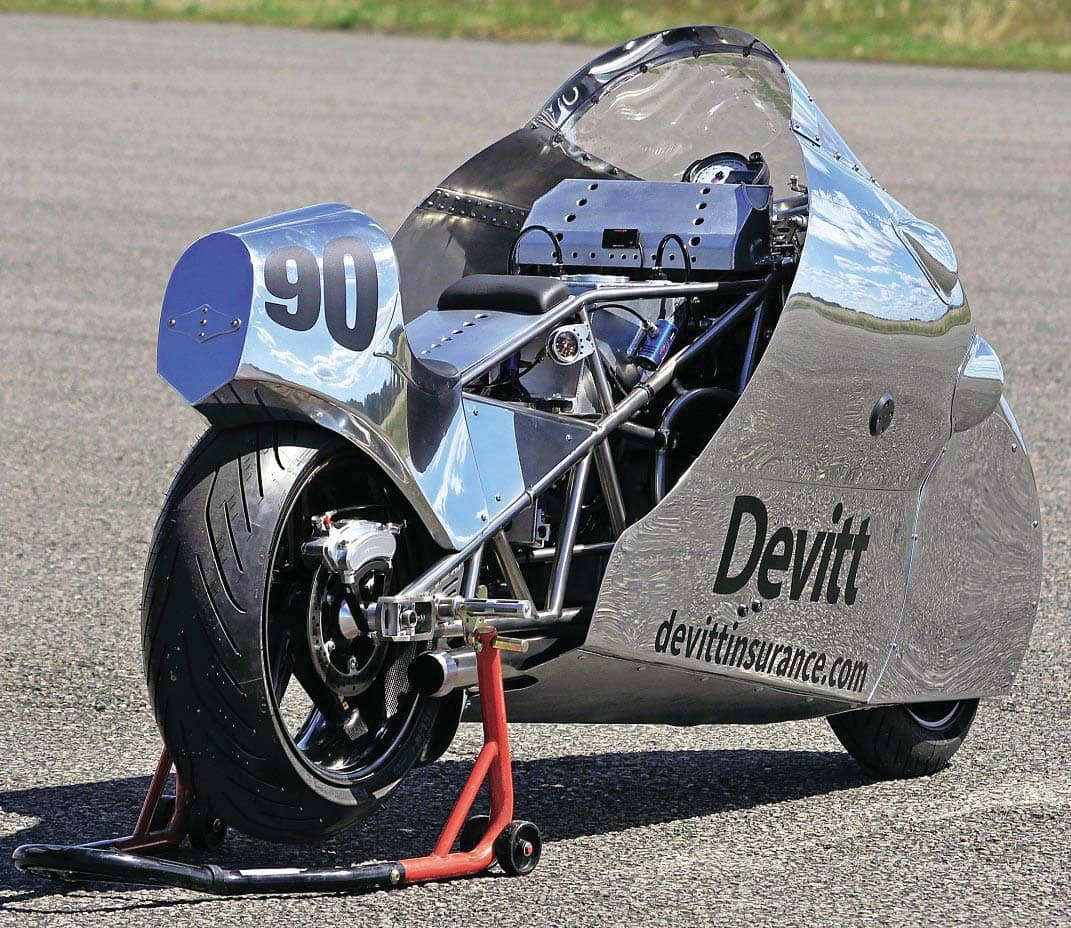 You can read up to 3 premium stories before you subscribe to Magzter GOLD
Log in, if you are already a subscriber
Get unlimited access to thousands of curated premium stories, newspapers and 5,000+ magazines
READ THE ENTIRE ISSUE
November 2020