CLASSIC TRIKE FOR A CLASSIC RIDER
Back Street Heroes
|
November 2020
MY DAD, MIKE FARMER, LOVES HIS '63 BSA A50, AND WHEN HE COULD NO LONGER RIDE IT HE ASKED ME TO CONVERT IT TO A TRIKE FOR HIM.
HE supported me both emotionally and financially whilst I was getting my business, Fastrikes, off the ground, and I actually started working out of his double garage. He loves the robustness of our normal design, which is completely fabricated out of 3mm thick box section, and asked me to convert his bike with one of our back ends, but I didn't think it would be in keeping with the look of a '60s bike so I took it upon myself to create something new. I thought to myself, "If Mr BSA'd decided to build a tricycle in 1963, what would it look like?", and from there I toyed with a few ideas until finally settling on this.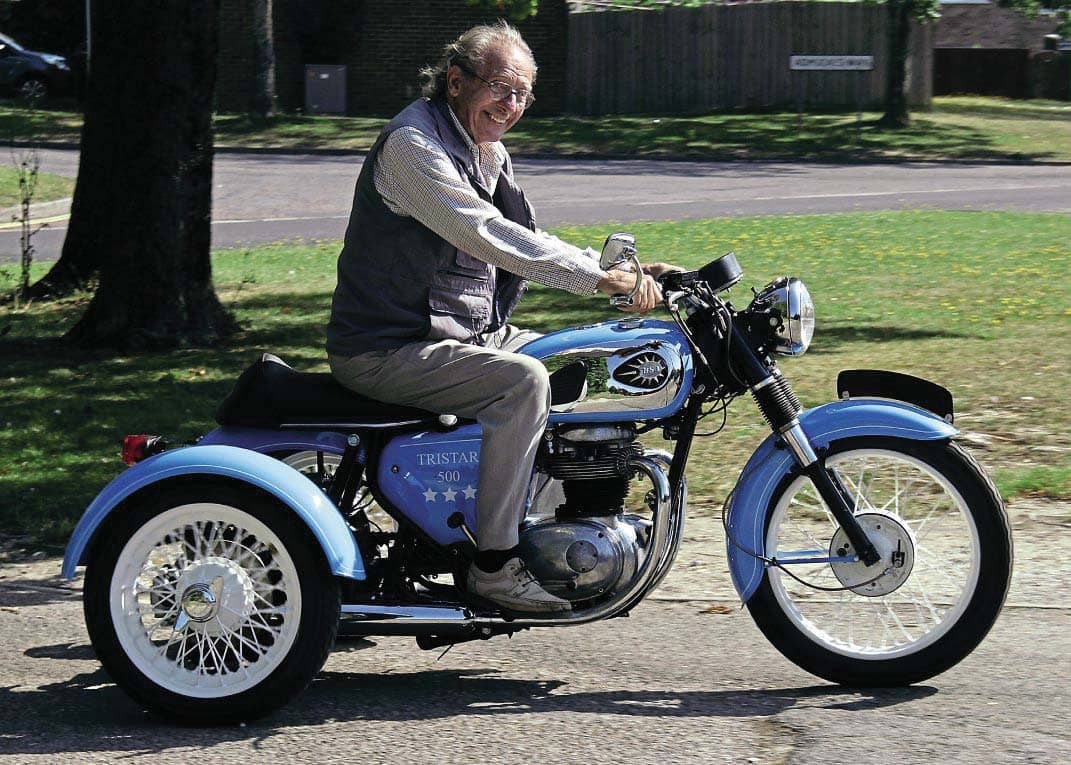 The idea was, as he liked the classic look of the old bike, not to change the style of the old 500 Beezer, just add an axle to it without losing any of its essential BSAness, so the overall design of the bike'd be left well alone, save a few useful changes. I would, of course, be using an axle from the guy we work with a lot – Mogsi atWestWales Trike Shack, as his are just perfect for what we want.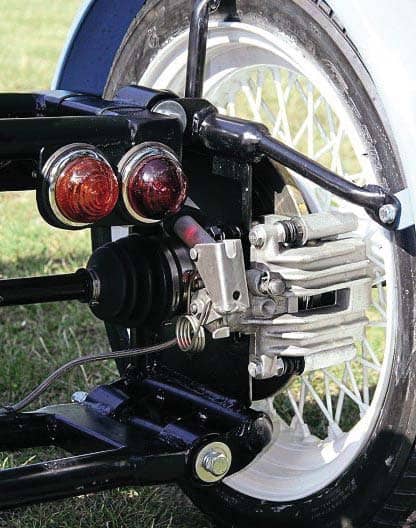 Normally I'd mount the diff' in such a way that it can be slid forward and back to allow for chain adjustment, but he didn't want this – he wanted a fixed diff with a chain tensioner instead, so I had all the required steel laser-cut at AMF Engineering in Hampshire, and fabricated a new swingarm around those parts. It was our (Fastrikes) first outing using tube instead of box, and gave us a number of headaches along the way – getting angles correct on different planes, and so on and so forth, but eventually, we arrived at what you see here after a couple of weeks.
You can read up to 3 premium stories before you subscribe to Magzter GOLD
Log in, if you are already a subscriber
Get unlimited access to thousands of curated premium stories, newspapers and 5,000+ magazines
READ THE ENTIRE ISSUE
November 2020