Wall Art
Automobile|January 2020
All these years later, the Lamborghini Countach is still the stuff of dreams.
IT'S BECOME ALMOST cliché to say, but I was one of thousands of kids in the 1980s with a poster of a Lamborghini Countach tacked to my bedroom wall. Not the one my friend had with a bikini-clad model draped across a white hood. Instead, it was a red Countach, parked almost haphazardly on a double-yellow apex turn sharp enough to necessitate four or five bright yellow and black arrow signs warning oncoming drivers of its treachery.
When I'd get home from school, the Lamborghini was there waiting for me. I'd dream of flipping its door up, clambering in, and firing up that rip-snorting V-12. It stood out from the other posters that covered nearly every inch of my room. The Ferrari Testarossa was almost tame by comparison, and the Corvette ZR1, with its crisp folds that gave it away as a freebie from a copy of MotorTrend, was undeniably ordinary. To this car-obsessed fourth grader, the Countach was the ultimate—a mashup of a Le Mans prototype and an F-14 Tomcat fighter jet. When I finally saw one in the sheet metal at a local car show, it cost me half the roll of film in my disposable Kodak camera. Save the bizarre Vector W2, it was simply the wildest car I knew. And it was almost a colossal failure.
The Countach was among the last Lamborghinis born under the direction of company founder Ferruccio Lamborghini himself. Work began in 1970 as project LP112 to replace the curvaceous but aging Miura. It was to use the same basic engine as that car (developed by former Ferrari engineer Giotto Bizzarrini), turned longitudinally in a new Paolo Stanzani-engineered chassis and enlarged from 4.0 to 5.0 liters. The first prototype, dubbed LP500, was given a radical new wedge-shaped body and scissor-style doors from Miura designer Marcello Gandini at Bertone, which borrowed from his prior Alfa Romeo Carabo and Lancia Stratos Zero concepts.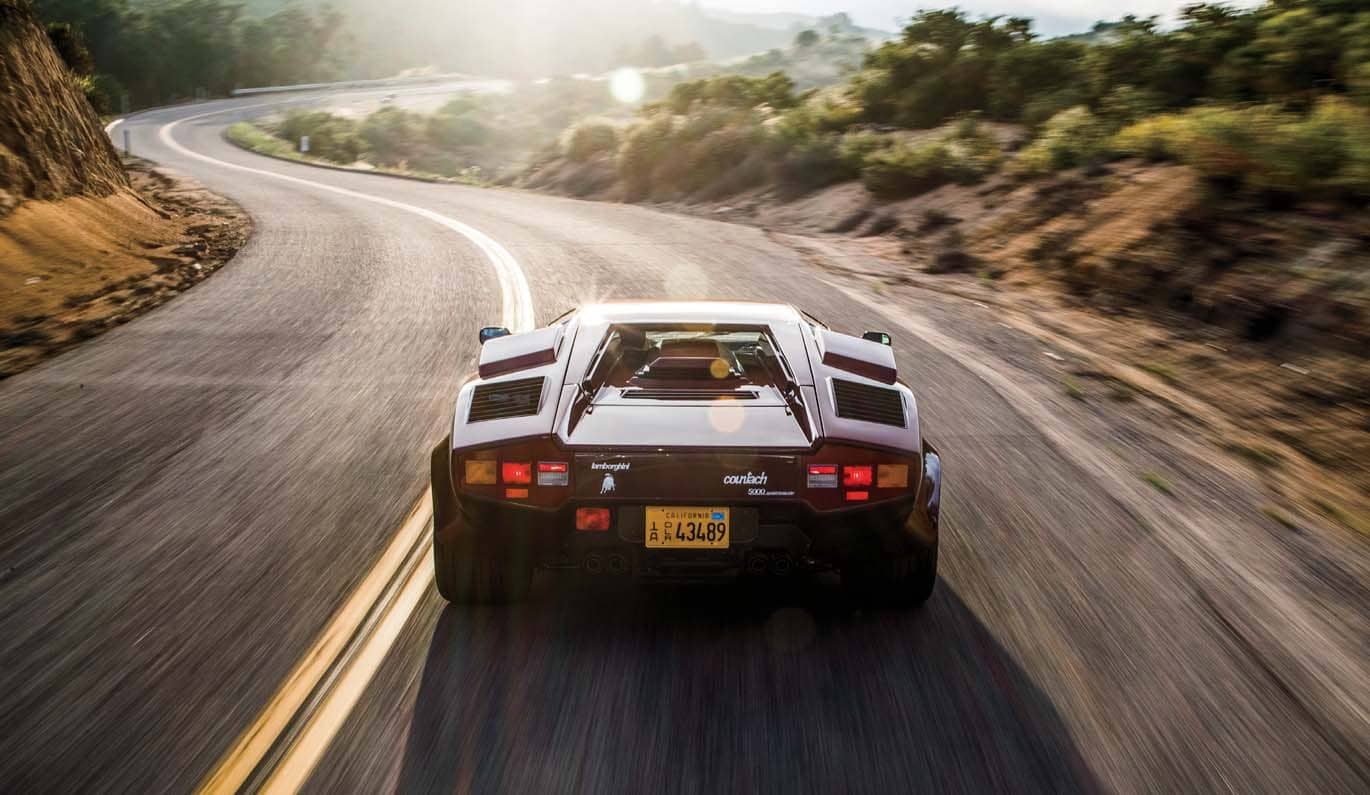 By the time Lamborghini showed the LP500 concept at the 1971 Geneva show (alongside the evolved Miura SV), the name had changed to Countach—thanks to Gandini's Piedmontese styling assistant who would frequently utter, "Contact!"—an expression of awe and astonishment in his native tongue. Wider, lower, and shorter than the Miura, the Countach was an instant system shock representing years of conceptual ideas come to life. It quickly graced the cover of nearly every automotive magazine worldwide.
You can read upto 3 premium stories before you subscribe to Magzter GOLD
Log-in, if you are already a subscriber
Get unlimited access to thousands of curated premium stories and 5,000+ magazines
READ THE ENTIRE ISSUE
January 2020