THE 1,200-HORSEPOWER PUSSYCAT
Automobile|January 2020
DRAKO'S GTE LOOKS TO REVOLUTIONIZE PERFORMANCE DRIVING AS WE KNOW IT
ANDY PILGRIM, Automobile's resident professional racer, hurtles the two of us around WeatherTech Raceway Laguna Seca, the speedo climbing past 125 mph on the track's main straight before he knifes the camouflaged prototype through the quick Turn 1 kink and brakes hard for the tight Turn 2 hairpin. Despite a damp track surface from a recent rain, as we exit the 180-degree left-hander, Pilgrim is quickly back on full throttle, and we gun hard toward Turn 3. The lap continues like this—we're making some serious speed—but everything feels weird.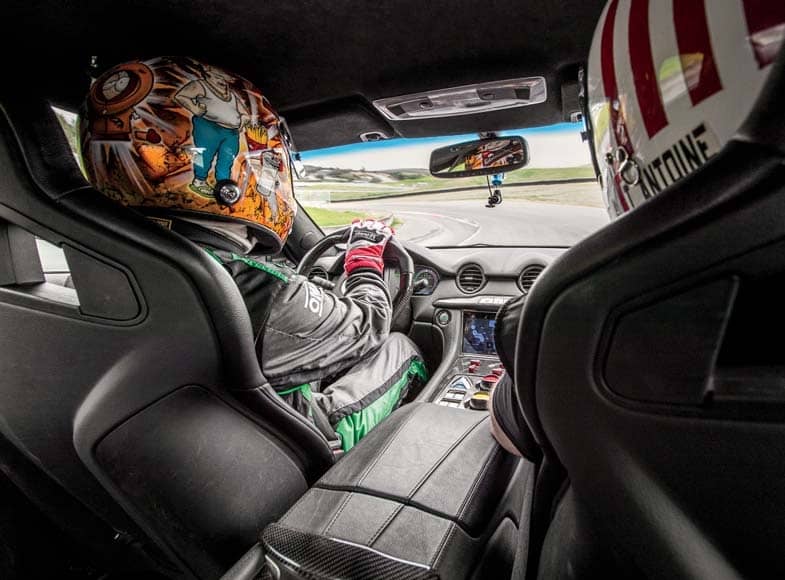 For one thing, Pilgrim seems to be driving not a 10/10ths hot lap but instead a relaxed Sunday afternoon cruise; he barely moves the steering wheel as we dive down the tricky Corkscrew, the car tracking through the apex with zero countersteer or other corrective inputs as he hammers on toward hairy, off-camber Turn 9. Also, it's eerily quiet in here. Instead of an internal combustion scream, the audio is a muted mixture of turbinelike whoosh and the moans of g-loaded tires tasked with performing improbable feats.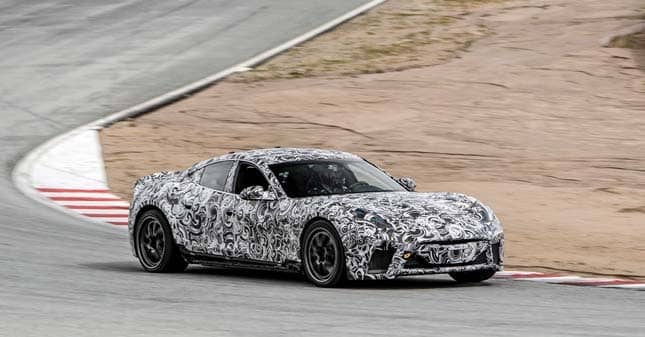 "You can see that I really just need to turn into the corner, and the car does the rest," Pilgrim says as we flash through Turn 10, his voice hushed as if the two of us were conversing in a library. And then he late-brakes into the final, hard-left Turn 11, mashes the throttle, and once again we're pinned back in a gently furious blur of straightaway speed.
"Geez," I think to myself as we leap flat-out over the main-straight hill, Pilgrim looking every bit as tranquil as a koala after a eucalyptus bender. "This almost doesn't seem fair."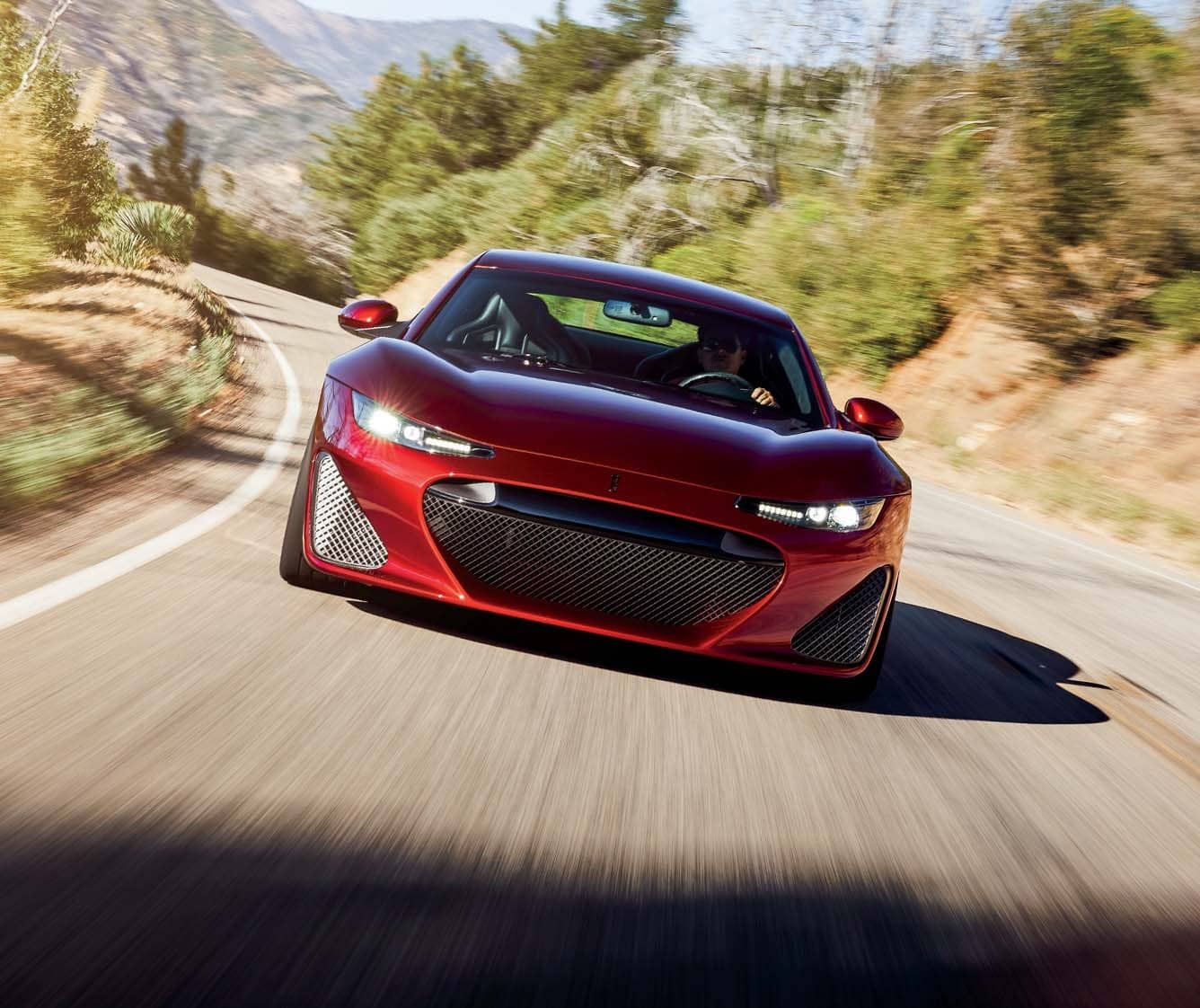 "This is a new type of driving," says Shiv Sikand, executive vice president and co-founder of Drako Motors, a Silicon Valley-based startup. "I believe we're on the cusp of a revolution with the use of four-motor electric cars. And we aim to lead that charge."
Company president and CEO Dean Drako says he started working with Sikand around 2002, after a friend suggested the two engineers and tech entrepreneurs "would make a good team." After starting a software company that's still going strong, Drako and Sikand—both avowed car crazies— turned their attention toward building a car of their own.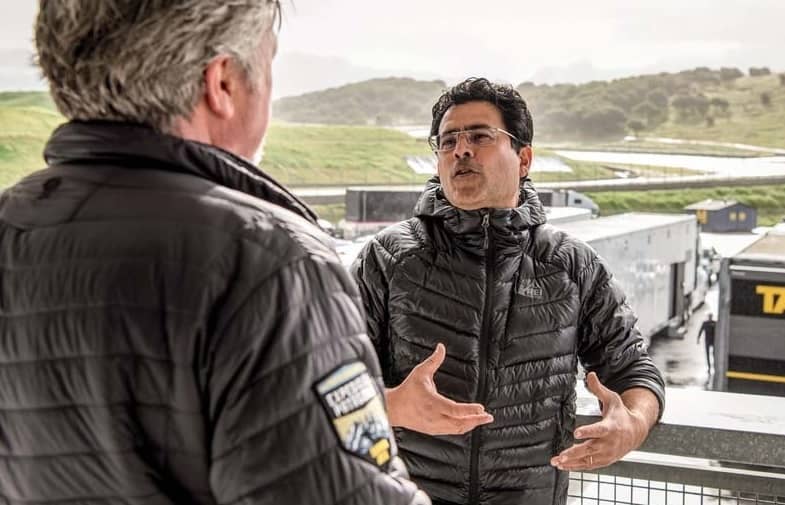 "I have a couple Ferraris, a BMW M5 or two," says Drako. "But I've always been a fan of the electric car, always wanted to have an electric that has the track-capable performance of a traditional sports car. But I'm disappointed with the look of so many electric cars. They look funny. And the makers say, 'Well, it's a different thing.' But the reality is nobody wants a different thing. They want the same thing but better. That was a lot of motivation for building our car."
Sikand agrees. "We want to evoke the passion, the sexiness, of long-bonnet, V-12 sports cars," he says. "We want to show that you can have beautiful, inspiring cars that are high-tech. When you lift the hood of our car, you'll think, 'I've never seen anything like this!'"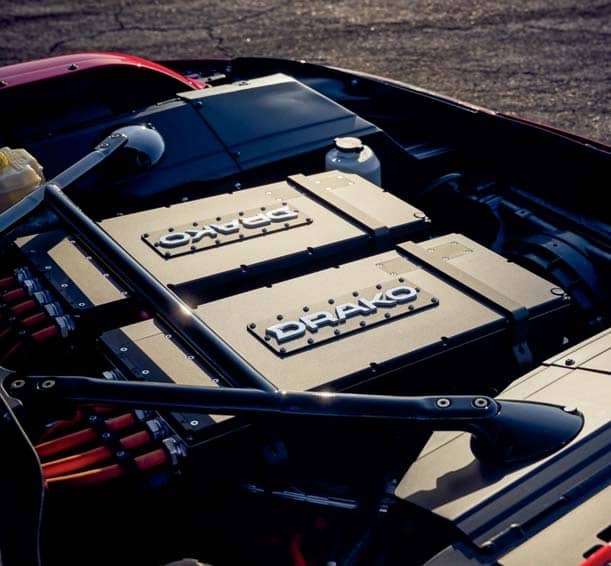 You can read upto 3 premium stories before you subscribe to Magzter GOLD
Log-in, if you are already a subscriber
Get unlimited access to thousands of curated premium stories and 5,000+ magazines
READ THE ENTIRE ISSUE
January 2020