Korea Calling
Understanding Genesis is easy when you blast around Korea's roads
That can be said of many great routes, but in the case of the Daegwallyeong pass over Korea's eastern mountains, it is literal. Legend has it a famous Confucian philosopher, Yi I, traveled over it in the 1500s on his way from the East Sea to Seoul. Amazed at its steepness and curves, he ate a single pomegranate seed for each turn. In the end, he'd consumed 99 seeds. He called the road kubigubi, a phrase that translates, roughly, as "crazily curvy."
In fact, spiky, foliage-covered mountains make up some 70 percent of Korea's countryside. Although long the bane of tired travelers, today these roads are the great delight of a different kind of philosopher—those who tune chassis and suspensions. Former BMW M engineer Albert Biermann is justly famous as a chassis whisperer, and when he left BMW to take over R&D at Hyundai, Kia, and Genesis, he turned to Yi I's famous road to become his real-world testing grounds.
And sure enough, on a summer weekday, we pass a camouflaged Kia prototype screeching up the road as we hurtle downhill the opposite way in a Genesis G70. It is one of Biermann's boys, working hard. The road is steep but gifted with generous patches of excess asphalt in the switchbacks, and there is an extra uphill passing lane for the entire 11 miles. So we drive up and down and back up again, enjoying the G70's pliability, picking off slower drivers in the corners. The gearing is perfect for the road. After all, much of its driving character was born here.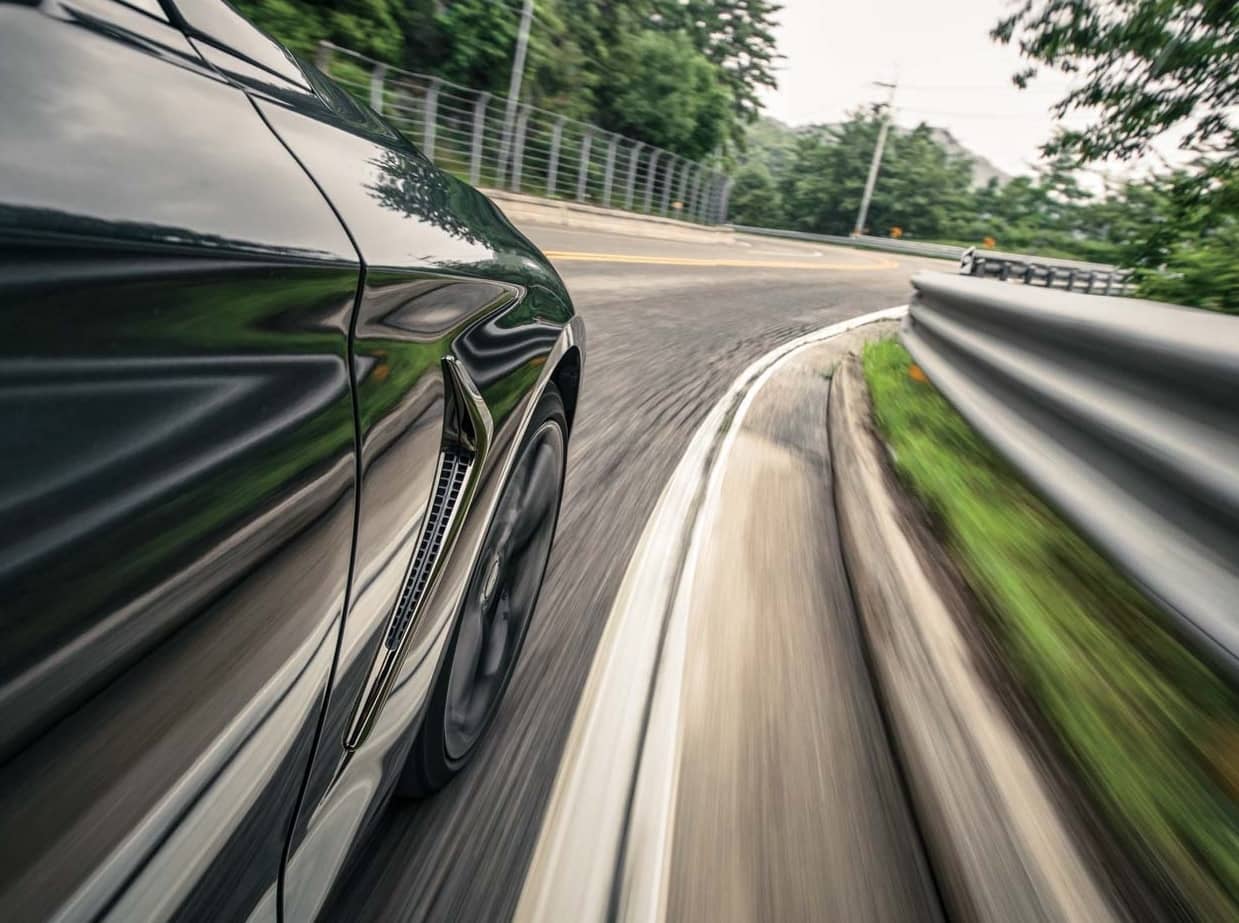 But the G70 isn't what brought me to Korea. Rather it's the marque itself. Genesis Motors became a stand-alone brand within the Hyundai Motor Group at the end of 2015. Last year it topped the J.D. Power initial quality rankings. Siblings Kia and Hyundai rounded out the top three. So it bears asking: How did the Koreans best the Germans and Japanese at their own game in such a short time?
"There are many luxury brands, but being distinctly Korean is a place where nobody else can play," says Manfred Fitzgerald, a former Lamborghini executive who is now global head of Genesis. "We have to focus on our origins. This is our home and the place that everything stems from."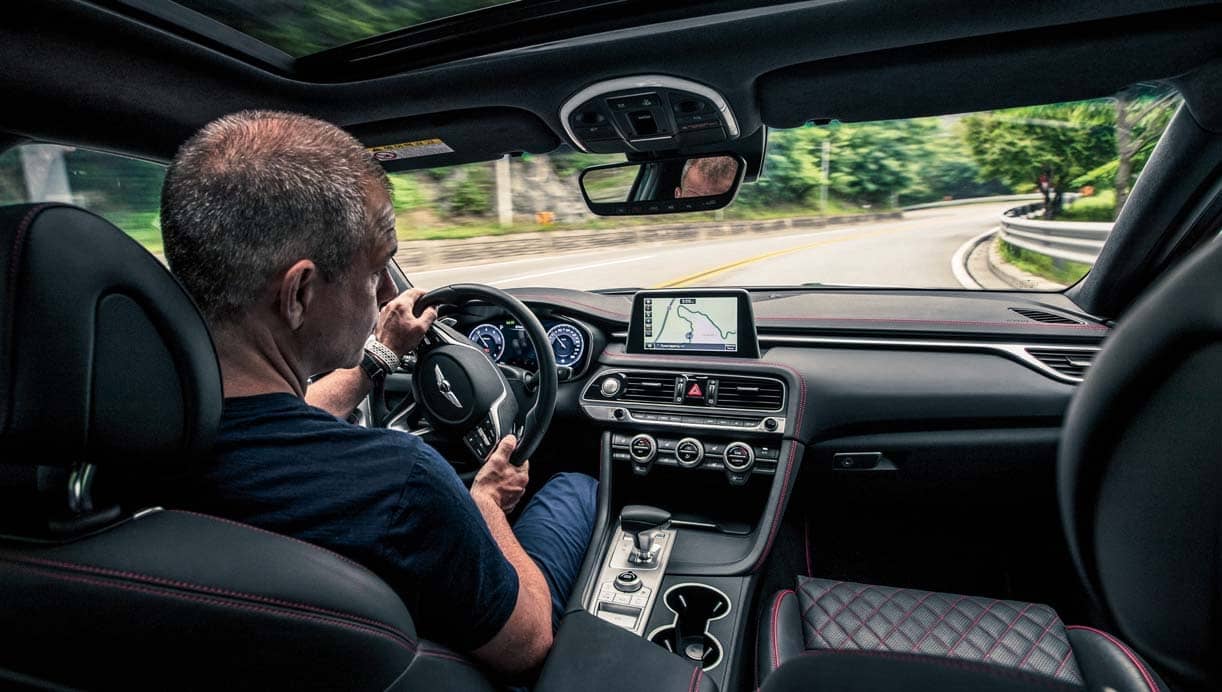 Fitzgerald is one of the all-star executives brought in by the family-owned Hyundai Motor Corp. He and renowned designer SangYup Lee are sitting inside a Genesis showroom in the Gangnam district, the up-scale Seoul neighborhood that became famous for the 2012 song, "Gangnam Style," by Psy. The store is sparse, emphasizing brushed concrete, raw steel, and the cars. Call it stylized serenity.
If Fitzgerald, 56 years old, is a perennial outsider, having worked around the globe, Lee, 49, is the prodigal son. After leaving Korea at age 20 and helping design everything from the modern Chevrolet Camaro to the latest Bentley Continental, he's returned. "This is a far different place than when I left," he says softly. "My parents' generation went through the Korean War, and they talk about how the city was nothing but ashes. In the decades that I've been gone, the city is certainly bigger, but it is also culturally richer.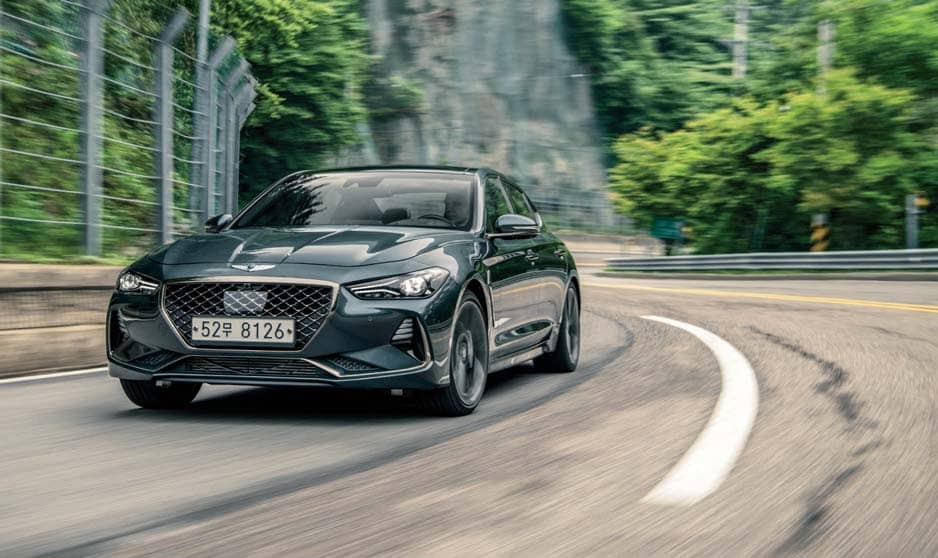 "Korea is famous for technology brands like Samsung and LG. But it's also still deeply about tradition. There's K-pop, but there's also the tea ceremony. Old and new exist together. When we design the car, we play with this yin-yang character. The contrast creates tension."
You can read up to 3 premium stories before you subscribe to Magzter GOLD
Log in, if you are already a subscriber
Get unlimited access to thousands of curated premium stories, newspapers and 5,000+ magazines
READ THE ENTIRE ISSUE
November 2019