Kicking Tail
Toyota's new sports coupe goes Head 2 Head against Ford's updated Shelby GT350 pony
THE UNBROKEN DOUBLE yellow lines of the Tail of the Dragon flick left and right and heave and sigh with the topography before disappearing into woodland so dense that even the burning Tennessee sun barely breaks through. Ahead are 11 miles and 318 turns—at least that's what's printed on the T-shirts and mugs in the souvenir shop on the other side of the mountain—that should reveal whether the new 2020 Toyota Supra is the real deal.
Maybe it's the stifling heat, or maybe we're just lucky, but this revered section of U.S. Route 129 is almost spookily quiet. No motorcyclists, no cars ... just the Supra and me and a whole lot of solitude. It's the perfect place to cut through the hype, the hyperbole, the promises, the controversy, and the din of conflicting opinions that swirl around Toyota's new sports car more than any other I can remember.
You already know the basic tale: Toyota wanted to bring its sports car (awarded icon status posthumously thanks to computer games and Hollywood blockbusters) back from the dead. Purists within the company demanded it have a straight-six engine, but tooling up to build one would be too costly. A partnership with BMW was forged where the Supra would be twinned with the new Z4, but their respective development cycles would split early on, with BMW going all soft and friendly with the Z4, and the stiffer, more focused Supra going Porsche Cayman-hunting. We're not sure all of that adds up, and jumping into a Toyota that looks, feels, and sounds like a BMW is distinctly unsettling. Over the next couple of days we'll delve beneath the PR spin and try to place the grubby economics behind the Supra's birth to one side. All that stands between the car and redemption is The Tail of the Dragon and an appointment at NCM Motorsports Park in Bowling Green, Kentucky.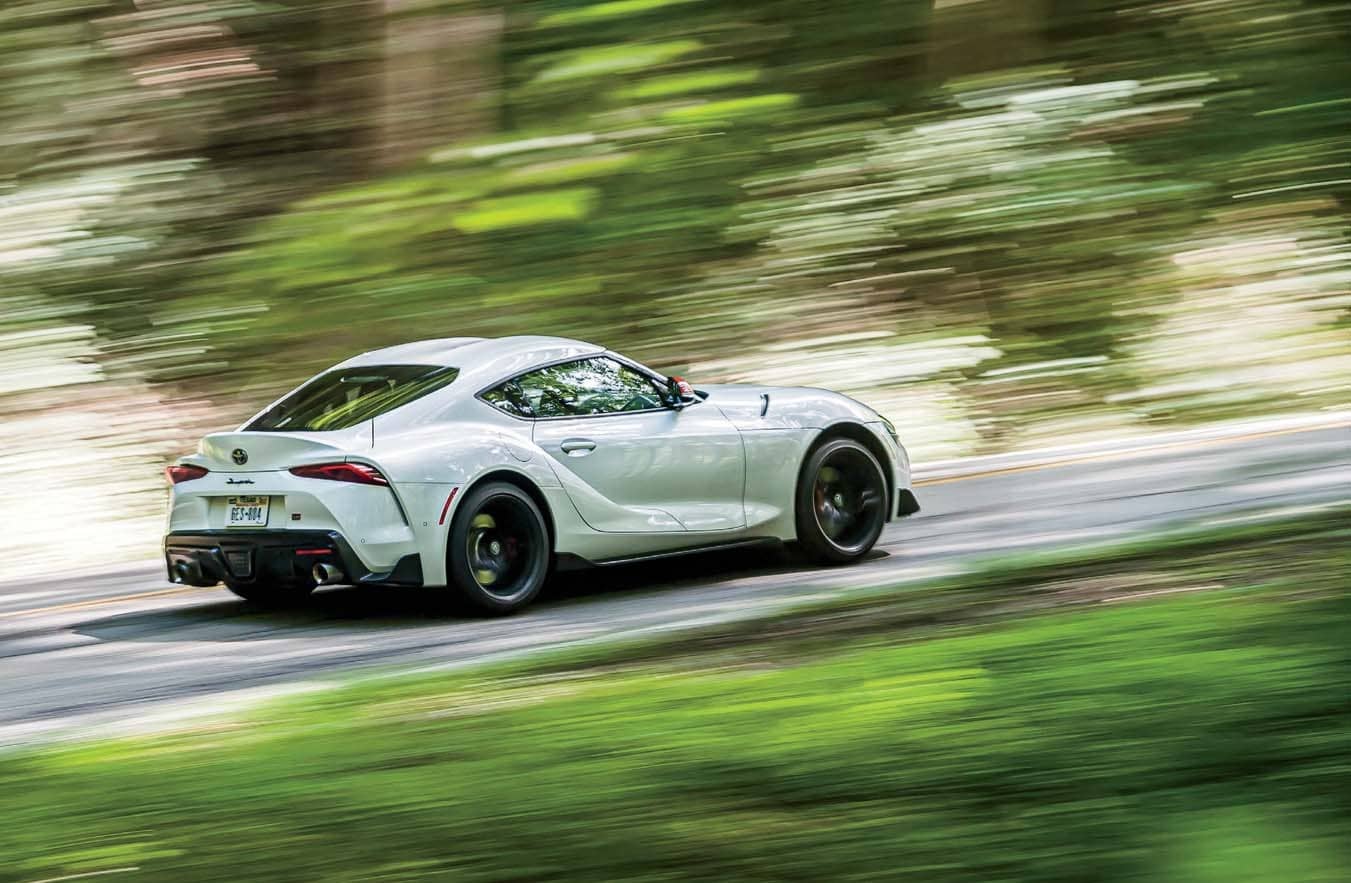 Did I say solitude? Well, actually, there's another factor to consider here. And it's howling and snorting loudly into view in my mirrors, headlights ablaze. You see, this is also a video production for the MotorTrend "Head 2 Head" series, and we have another formidable challenge for the Supra to face down. Not a Porsche 718 Cayman. Too obvious. Instead, we wanted something that embodied the kind of rippling muscle and aggression that once defined the Supra. Something front-engine, rear-drive, possessed of real firepower, and overflowing with character. The Ford Mustang Shelby GT350 isn't just a brilliant dynamic benchmark shot through with purebred pony car DNA. It has the potential to expose the Supra as a fraud.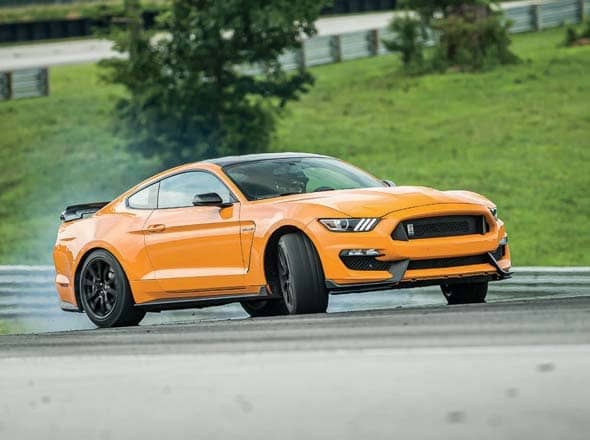 You can read up to 3 premium stories before you subscribe to Magzter GOLD
Log in, if you are already a subscriber
Get unlimited access to thousands of curated premium stories, newspapers and 5,000+ magazines
READ THE ENTIRE ISSUE
December 2019