Kia - Stinger A Year With South Korea's Star Sedan
Automobile|February 2020
Perfectly balanced, as all things should be
When it comes to stocking our Four Seasons fleet, we seek new cars that are significant, contentious, and interesting—and we award bonus points for any overlap. Take our bygone long-term 2018 BMW M550i (see page 34). That Mediterranean Blue Metallic sled caused a staff standoff between those who found it just the right amount of "M" and those who maintained it was fussy, complicated and an unnecessary half step. In contrast, the 2018 Kia Stinger GT we recently said goodbye to surprisingly satisfied all three aforementioned parameters and turned curious curmudgeons into adoring fans in the 12 months and some 19,000 miles it remained under our care.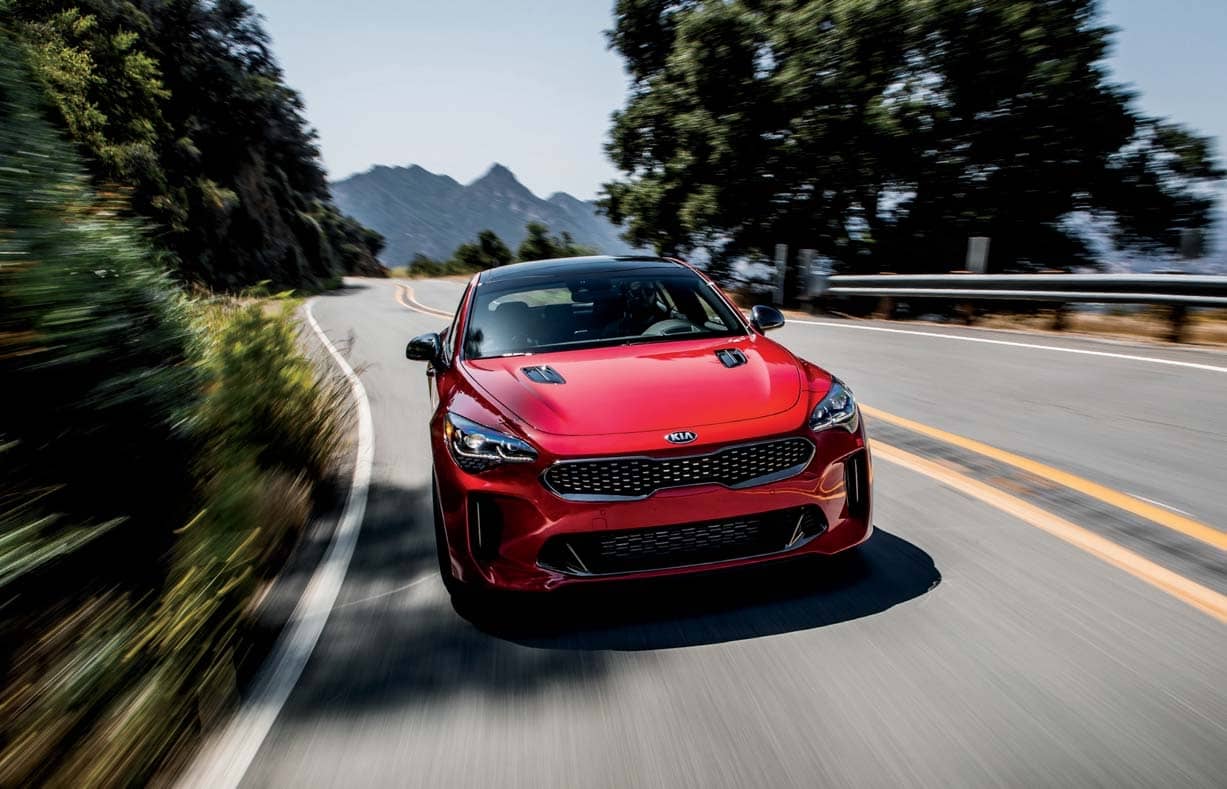 Despite its stunning good looks and an impressive spec sheet, we didn't quite know what to make of the red four-door liftback when it first rolled up to the front door. After all, this is the Korean company's first serious attempt at a sport sedan. Whereas we knew what to expect from Hyundai's then-new Genesis luxury marque, a premium sporty midsize Kia aimed at the Germans was quite the proposal.
It certainly had the right hardware; forced induction is standard, and the power is sent to either the rear or all four wheels through an eight-speed automatic transmission. We figured, if we're going to test this landmark car, we'd better do it big, so we opted for a top-of-the-line, fully loaded GT2-spec, a package that included the 3.3-liter twin-turbo V-6 engine that puts down a meaty 365 hp and 376 lb-ft of torque. Play hooligan and Kia claims zero to 60 mph in 4.7 seconds and a top speed of 167 mph.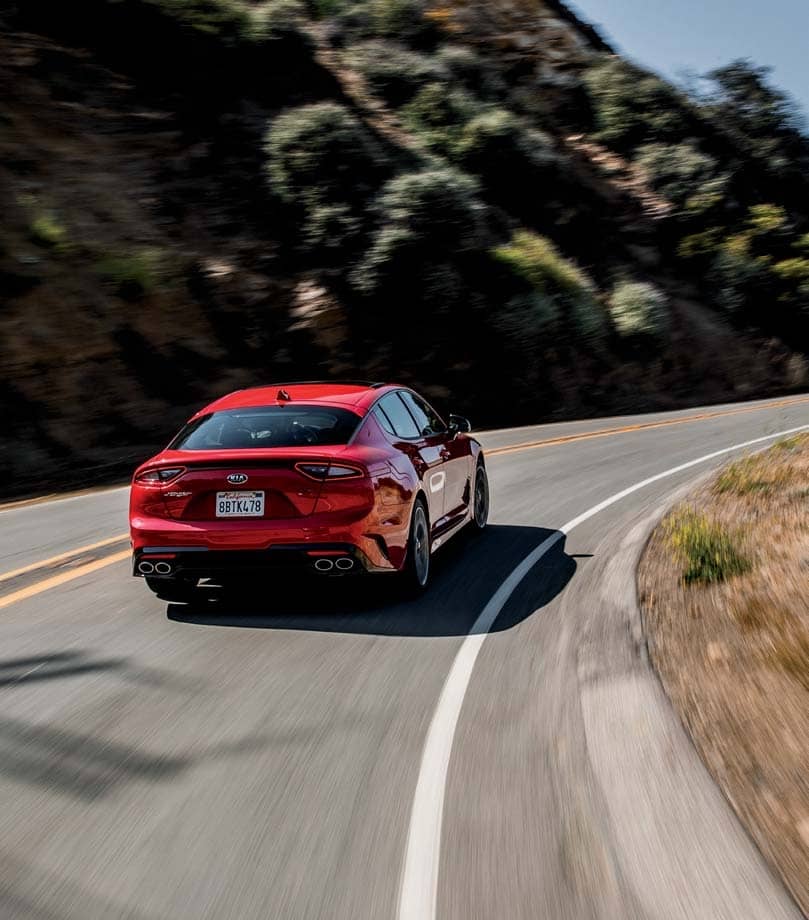 We shouldn't have questioned what the staff's reaction to the car would be: Almost as soon as the HiChroma Red sedan rolled up to the office, it was put to work as the go-to choice for road trips, big or small. The Stinger's long-legged character and rock-steady road manners impressed immediately. On a 450-mile trip to Northern California, online production editor Eleonor Segura was surprised by the big Kia's poise. "It has standout performance from the twin-turbo V-6, a well-appointed and spacious interior, and outgoing style," she said. "This all made the Stinger an ideal road trip car, and it even proved more comfortable than I expected given its sporty mission. It's surprisingly luxurious and fun to drive."
You can read up to 3 premium stories before you subscribe to Magzter GOLD
Log in, if you are already a subscriber
Get unlimited access to thousands of curated premium stories and 5,000+ magazines
READ THE ENTIRE ISSUE
February 2020