BLISTERING IN THE SUN
Lamborghini's new HURACÁN EVO glows in the land where daylight never fades
LOFOTEN, NORWAY
TAKE A POTENTIALLY mythical car, the Huracán Evo. Drive it in a mythical land, the Lofoten Islands of Norway. The result, on this dangling archipelago north of the Arctic Circle, becomes a commentary on perspective: Although we're overwhelmed by Lofoten's extreme beauty—who knew Norway could look like this?—the locals flip out over the orange Huracán in their midst, glowing like the sun that never sets here between mid-May and mid-July.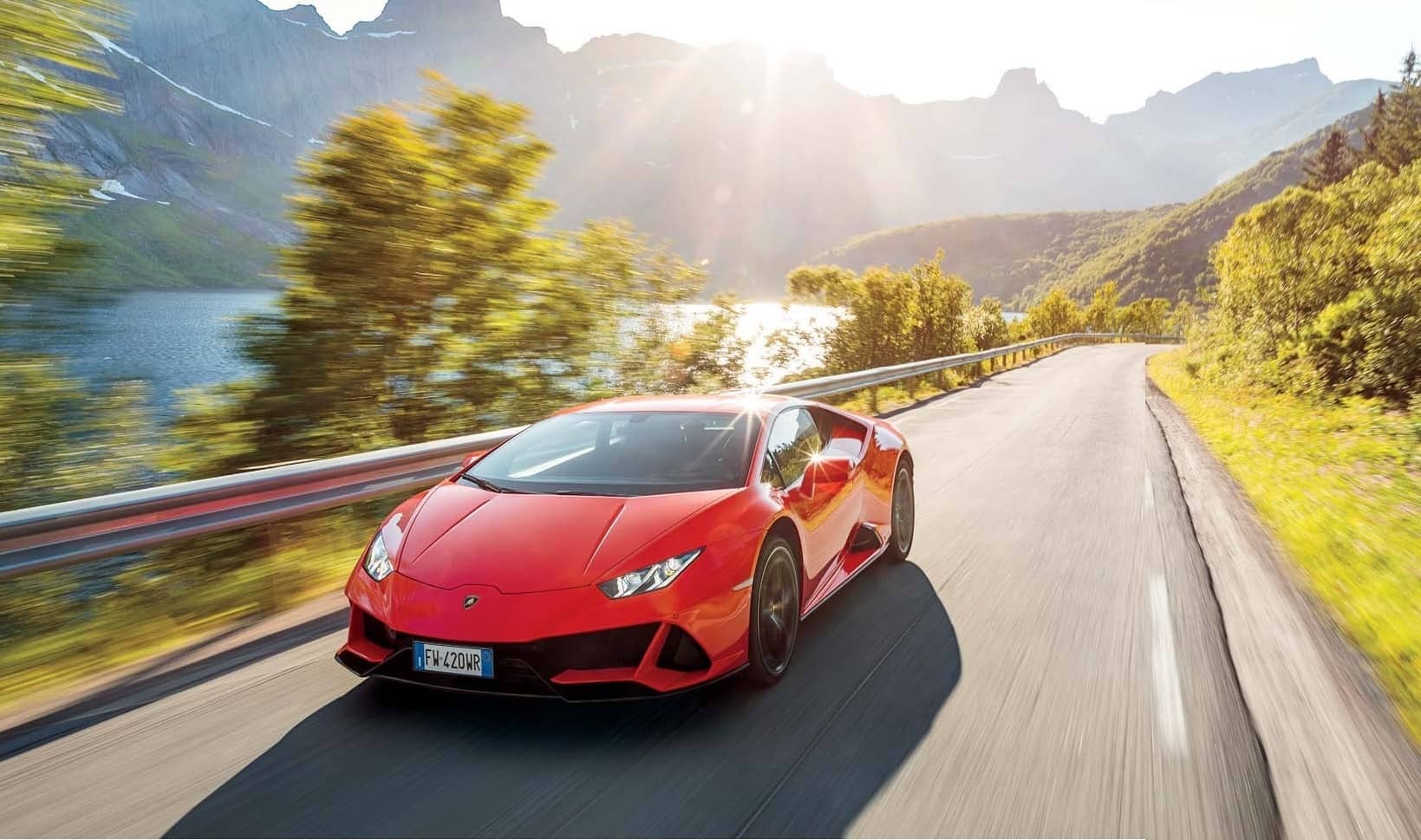 No, the Huracán hasn't lost its power to stun. Five years into the model's fabulously successful run, the updated 631-hp Huracán Evo (up 29 horses from last year) becomes the base version of the supercar from Sant'Agata Bolognese. On the blazing heels of the record-setting Performante edition, the Lamborghini that took the fight to Ferrari and McLaren, the Evo borrows liberally from the company toolkit. It includes a barely modified version of the Performante's titanium-valved 5.2-liter V-10, plus the rear-wheel steering first seen on the Aventador S. Formerly optional magnetic dampers and variable-ratio steering are now standard. Design upgrades include a new front bumper and enlarged rear diffuser, an integrated spoiler that bridges the rear decklid, and thigh-high exhaust outlets that move up and inboard in contemporary supercar fashion. Only the Performante's novel ALA aerodynamics system is missing here, with its hollow, air-channeling rear wing.

Something else may be "missing" in modern supercar terms, but not according to Stefano Domenicali, Lamborghini's energetic chairman and chief executive. Following dinner at a 17th-century Norwegian farmhouse, still owned by its original family after 350 years, Domenicali joins us to commune with the midnight sun. We climb the steep slopes of Aunfjellet, past birch trees stunted by savage winter weather, and summit above the cloud line at the tip of a jagged promontory. It's a view that even Frodo and Samwise might describe as worth the hike, barefoot or not: Mountains in their summer emerald cloaks thrust from blue fjords below to tear holes in the clouds. It's nearly 1 a.m. now, yet the sun still flirts with the horizon, never dipping below, bathing the scene in painterly lamplight.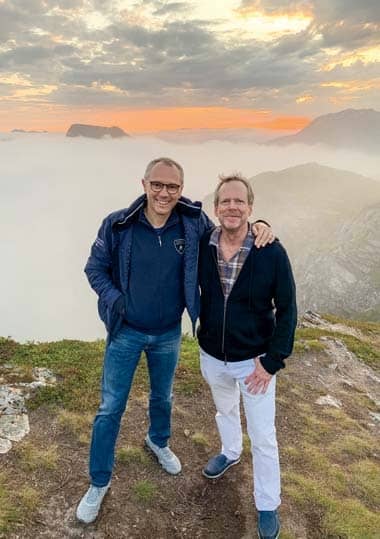 A drone ventures over the stomach-flipping cliff edge, recording the scene. It seems sacrilege to talk business in this breathtaking aerie, even with the CEO, so we pose for a photo instead. Just before our lung-taxing climb, however, we remind Domenicali where we're standing. Norway, which, despite being one of the world's largest exporters of oil and natural gas, has carrot-and-sticked its citizens into driving more EVs per capita than any nation on earth. Thanks to lavish tax breaks and roadway benefits for EV owners and crushing penalties on internal combustion cars—America's $267,069 Lamborghini will cost at least $500,000 here—the Tesla Model 3 is Norway's best-selling vehicle. This year, electrified cars began outselling gas and diesel cars combined.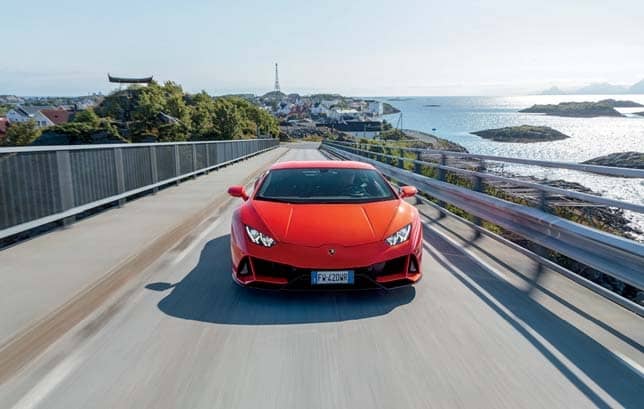 You can read upto 3 premium stories before you subscribe to Magzter GOLD
Log-in, if you are already a subscriber
Get unlimited access to thousands of curated premium stories and 5,000+ magazines
READ THE ENTIRE ISSUE
January 2020