SILENT REVOLUTION
Traditionally known for loud tastes and louder exhausts, the global tuning community is quickly realising the performance potential of electric conversions. Alex Grant asked some of the pioneers what excites them most about the technology.
Nicknamed "the AMG of Tesla", Unplugged Performance was founded in 2013 by the team behind world-renowned custom house Bulletproof Automotive. Inspiration was literally on its doorstep; the company is headquartered next door to the Tesla Design Studio in Hawthorne, California, where the carmaker's prototypes are designed and built.
"Tesla, as a platform, appealed to us because it was a new chapter in automotive history," explains founder and president, Ben Schaffer. "We wanted to redefine what car enthusiast culture and the tuning world can be with electric cars as a new platform. It has evolved quite a lot for us in the past seven years but, in principle, we want to keep excitement and car culture alive well into the electric age."
The company doesn't alter the powertrains, instead optimising the rest of the car to make the most of that performance. It offers a range of aerodynamic body parts that either reduce drag to improve efficiency, or maximise the silhouette for downforce and grip. Components are available individually or as a full build, in conjunction with a growing range of suspension and brake upgrades, alloy wheels and weight reduction programmes to build on factory spec.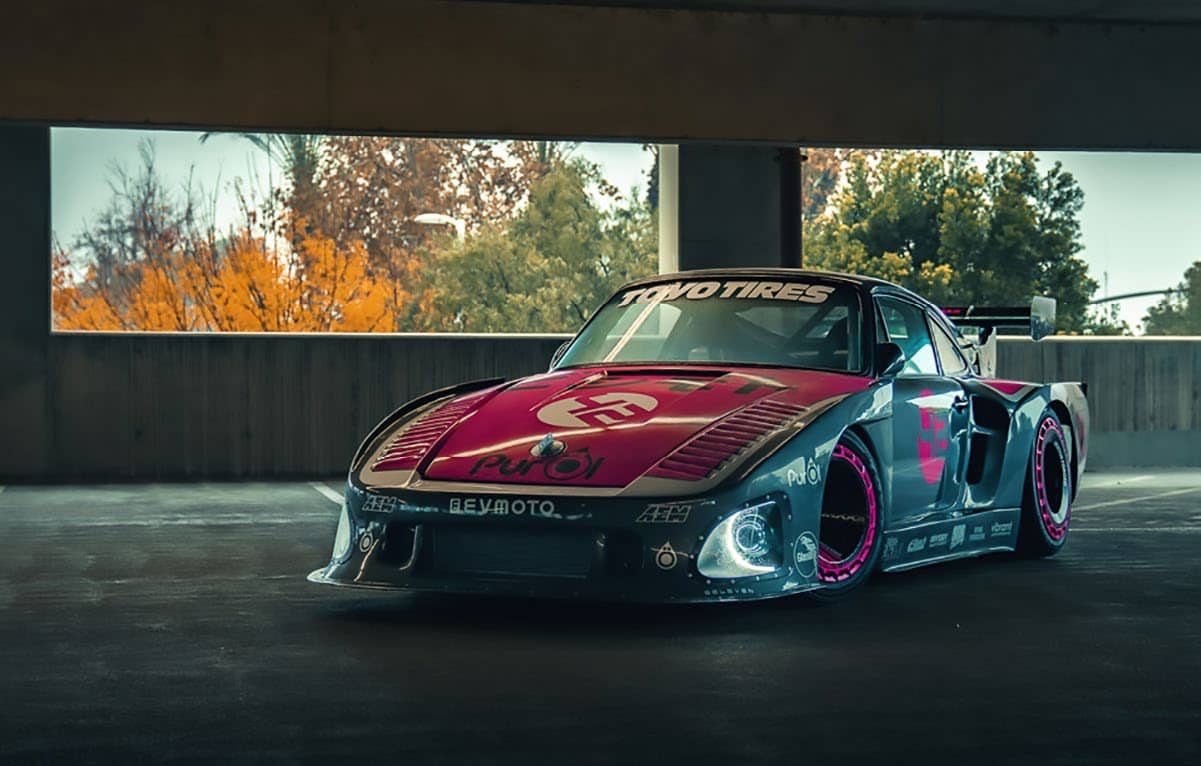 It's an effective solution. A street-legal Model 3 with the Unplugged Performance Ascension R package, a similar concept to Porsche's track-focused GT 911s, recently outpaced a McLaren F1 around Japan's Tsukuba Circuit, without the benefit of the low-interference Track Mode V2 traction control update. Schaffer says the company's one-make TeslaCorsa race series is designed to encourage other workshops to develop the platforms too.
"Electric cars can do what gasoline cars can never do. 100% instant torque. For decades everyone has been trying to get faster shifting times with DCT transmissions and they've been trying to get higher throttle response with variable valve timing, forced induction, etc. You can't shift faster than never shifting at all, and you can't get faster throttle response than 100% torque on tap," he concludes.
For anyone familiar with Bisimoto Engineering, electrification might seem an unlikely fit. For 25 years, Bisi Ezerioha's California workshop has pushed the performance envelope with its heavily-boosted, fire-belching petrol engines. But, with a taste for solving technical challenges, the opportunity to build a CR-Z hybrid for Honda's 2009 SEMA Show stand opened a new line of curiosity.
"[Assistance from the electric motor] allowed me to size my turbocharger so I had immediate torque in the low RPMs, then when the turbo kicked in, it made a lot of power. We ended up getting 533hp from a 1,500cc motor, with no lag, and it opened my eyes to that world," he recalls.

That spark of influence didn't burn out. Ten years later, Bisimoto returned to SEMA with a homage to the Kremer Racing 'K3' version of Porsche's fearsome 935 racing car, but with a custom-built 637hp electric powertrain instead of the usual turbocharged flat-six. It's the prototype for a new era at Bisimoto, and the result of a steep but exciting learning curve as Bisi unlocked features and reprogrammed control units.
"This is a tuning renaissance for us," he says, enthusiastically. "I can take a given electric motor and make it act like a petrol engine, with a low torque output and a peak which then falls off. I can simulate shifting, even though it's single speed, add traction control, and I can put fail-safes in, in case the motors get too hot or the battery temperature has gone awry. It's amazing the stuff we can do."
You can read upto 3 premium stories before you subscribe to Magzter GOLD
Log-in, if you are already a subscriber
Get unlimited access to thousands of curated premium stories and 5,000+ magazines
READ THE ENTIRE ISSUE
Issue 29