POWERING UP
AutoVolt Magazine
|
Issue 30
Gridserve aims to make EV charging simple with a swathe of electric forecourts. On the eve of its opening, Autovolt visits the first, and speaks to the founder and CEO Toddington Harper about the ethos behind them.
The one aspect of electric vehicle ownership which perhaps comes in for most criticism is the public charging network. Multiple charging providers that force drivers to carry a slew of payment cards or be members of numerous subscriptions, and reports of broken or non-functioning charging points show there's obviously still some work to be done to aid, accelerate and sustain the electrified age. Of course, even with the government's recent announcement to bring forward the sales ban of new IC-engined vehicles to 2030, there is still time to improve the charging situation. But, if 2020 has taught us anything, it's that time waits for no-one and those intervening 10 years will sweep by with little fuss and without us realising. Some believe the time to solve the EV charging conundrum is now. Gridserve is one such company. Aiming to populate the country with 100 'electric forecourts' over the next five years, Gridserve will open its first site near Braintree in Essex in November 2020. In the final stages of completion, the 2.5-acre site will have capacity to charge up to 30 electric vehicles at once, thanks to 24 high-power chargers and 6 Tesla superchargers. The 5 mega-watt (MW) AC grid connection will be able to deliver up to 20,000 miles of charge per hour, or 333 miles per minute. Cars, buses and HGVs will also all be supported. "It's not run of the mill stuff, it's quite heavyweight," states Toddington Harper, Gridserve CEO. And he's right.
A total of 12 high power chargers are rated at up to 350kW to replenish 20+ miles of charge per minute; 12 90kW (CCS and CHAdeMO) units can refill 6+ miles of charge per minute; 6 22kW AC chargers (Mennekes type 2) add 1.5+ miles of charge per minute; while 17+ miles of charge per minute can be added by the 6 Tesla Superchargers, at up to 250kW. It's an impressive set-up and undertaking, and as Harper acts as our guide around the site, it's hard not to be impressed. And this is just the first location: when the concept is rolled out across 100 sites, that undertaking becomes truly breathtaking.
"We have various rights of exclusivity on 100 sites," Harper says. The company has reviewed over 20,000 locations, and the next two Gridserve EV forecourts undergoing planning permission are just outside Norwich in Norfolk, and at Uckfield in East Sussex. Located along busy routes, near powerful grid connections and close to populated areas or transport routes, the Braintree site is just off the A131 at Great Notley, near Stansted Airport, and can be easily reached from Chelmsford and Colchester, with good links to the M11 motorway.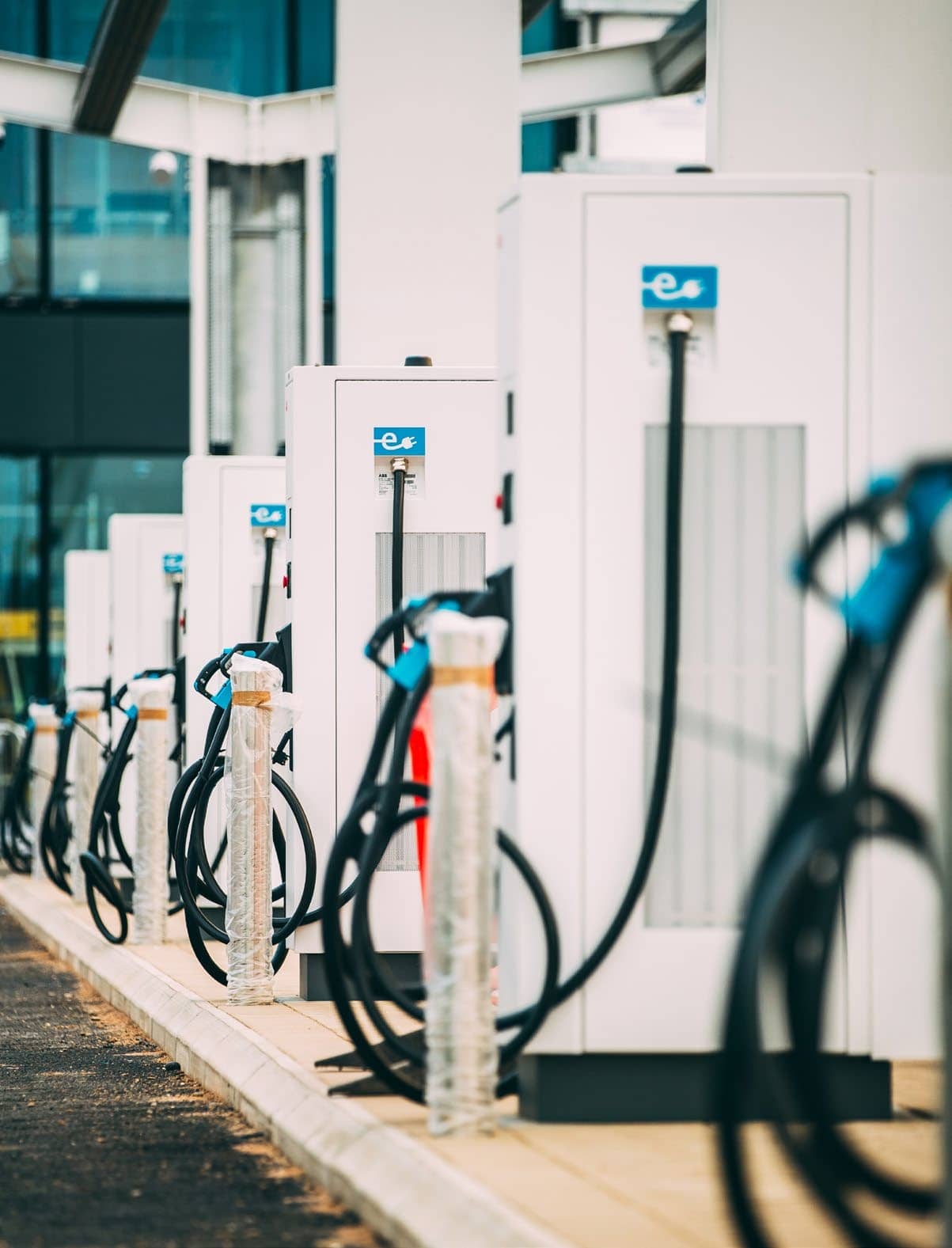 You can read up to 3 premium stories before you subscribe to Magzter GOLD
Log in, if you are already a subscriber
Get unlimited access to thousands of curated premium stories, newspapers and 5,000+ magazines
READ THE ENTIRE ISSUE
Issue 30