The Bigger Picture
Auto Today|March 2019
It's new and bigger for sure but is it any better? The first drive invite took us to the city of lakes and driving the new Wagon R right besides one, we found the answer.
Take a moment and look around your immediate surroundings. It wouldn't come as a surprise that nearly every second object takes the shape of a rectangle or square in different forms. Tables, drawers, beds, buildings, appliances just about everything around you are box-shaped objects. Why? Well, it's because boxes offer space, ease of storage, the convenience to file and organise in an orderly fashion. Imagine storing your clothes in a spherical wardrobe? Or keeping files in a round-shaped cabinet? It would be a nightmare! Even the text that you're reading is either off a rectangular screen or a magazine.
The Wagon R then, is the ideal shape for a multi-utility car. A car that doesn't need to be streamlined for speed, doesn't have to be exquisitely contoured in an elegant shape or to wear a prized insignia. In fact, it needs to be quite the opposite. The Wagon R was always designed as a practical workhorse, as a pragmatic object of mobility that serves the various purposes that the Indian audience demands from it. In fact, India loved the boxy hatchback so much that a solid two decades have helped it climb the ladders of sales, selling over two million units thus far.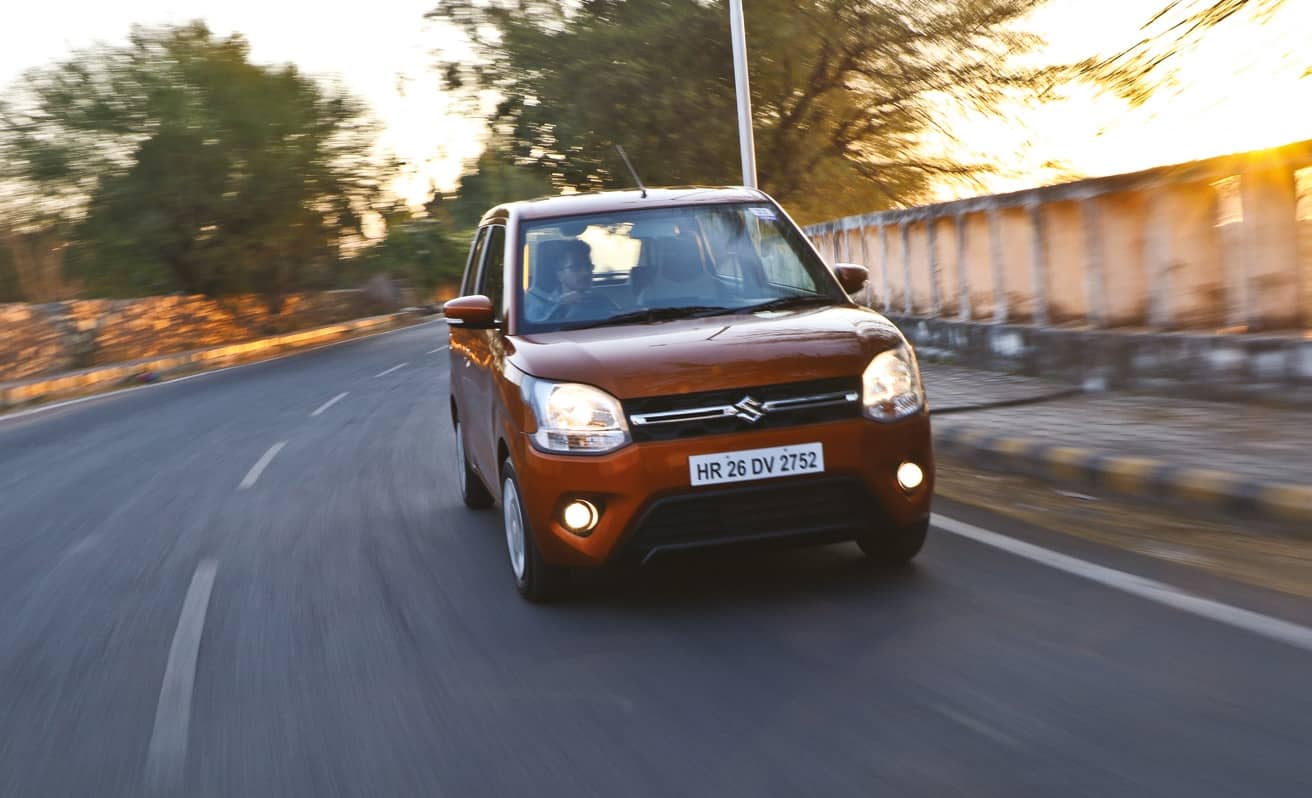 You can read up to 3 premium stories before you subscribe to Magzter GOLD
Log in, if you are already a subscriber
Get unlimited access to thousands of curated premium stories and 5,000+ magazines
READ THE ENTIRE ISSUE
March 2019