The Tough Get Going
Auto Components India
|
September 2020
The tough Micro, Small and Medium Enterprises get going to overcome the existential crisis and rejoin the growth path.
Micro, Small and Medium Enterprises (MSME) are the backbone of any country. In India, MSME is the economic engine. Constituting an estimated 45 lakh enterprises in India, MSME contributes 30 per cent income of the Gross Domestic Product (GDP). Forty-eight per cent of our exports are from MSME. When profitability was already reeling under the pressures of significant revenue decline in Q42020, matters worsened. The already low manufacturing capacity utilisation faced an unprecedented closure compounding demand-side woes with the supply-side shock. The Covid-19 pandemic gave rise to difficult circumstances to the extent that a majority were staring at insolvency. Within months of the epidemic, cash, labour, and raw materials turned to be the focal point as they proved to be the biggest roadblocks for staging a recovery, let alone pursue growth.
Market Analysis
According to a Crisil Quantix study, at 17-21 per cent, the fall in revenue is steep. A sharp decline at the operating level meant a negative impact on creditworthiness, aggravated liquidity stretch, especially on the working capital front. The average interest service coverage ratio could slide to 1-1.5 times from 2.4 times registered between fiscals 2017 and 2020. Notably, it is after factoring in the benefit of the moratorium on interest payments announced by the Reserve Bank of India (RBI). In the absence of moratorium, the ratio could have well slipped below one, cites Crisil. The challenge, hardest for micro-enterprises that account for 32 per cent of the overall MSME debt. In a Crisil survey, auto-component manufacturers and auto dealers don't expect a rebound before fiscal 2022. An approximate 35-40 per cent of auto component stakeholders reported order deferrals by OEM.
A Brickwork Ratings study expects an average 100 basis points EBITDA margin decline in FY21 for auto components companies due to pricing pressure from OEM's; to refrain from passing price hike to consumers on account of BSVI norms in a subdued demand scenario. Among other challenges are getting back workforce to the plant, higher cost of humanitarian issues, slowed down order offtake by the customers in exporting geographies, postponement of new model launches by OEMs, costs associated with the change in procurement channels and liquidity issues due to high inventory and receivables. Overcoming existential crisis to rejoin the growth path necessarily becomes a priority.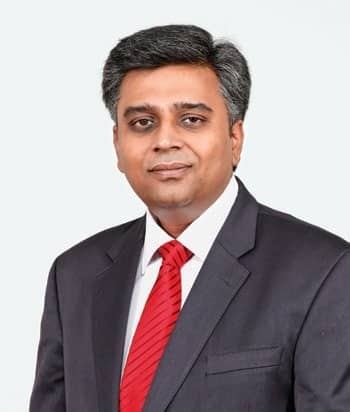 The building blocks
You can read up to 3 premium stories before you subscribe to Magzter GOLD
Log in, if you are already a subscriber
Get unlimited access to thousands of curated premium stories, newspapers and 5,000+ magazines
READ THE ENTIRE ISSUE
September 2020