Revitalising Asia-Pacific Businesses
Auto Components India
|
September 2020
To help Asia-Pacific businesses revitalise growth strategy in the environment and sustainable markets, Frost & Sullivan put forth next-generation solutions and resilient business models.
Covid-19 has changed national priorities. Ironically, at a time when the global emissions have touched unprecedented lows, the respective governments have had to prioritise. Economy or climate change is the question many have had to deal with it. A global recession, the worst in decades, is looming large. The worst in decades. From New Delhi to Beijing, Air Quality Index (AQI) witnessed unprecedented improvement even if it were to be temporary with the economies looking to fast open up and move in the direction of the pre-Covid levels. The fight for climate change, it is feared, has taken a backseat. At this juncture, Frost & Sullivan's webinar - 'Revitalize Your Growth Strategy in Environment and Sustainability Markets in Asia-Pacific' did just the right thing. Timed to perfection, it drew the fading attention 'spans' back to environment and sustainability markets.
Calling for the need to build a business pipeline, address security concerns related to water supply and quality, waste management, and indoor air quality, the webinar emphasised on building a circular economy in the future where raw materials, components and products retain their value to the maximum possible. According to Melvin Leong, Director- Sustainability program and Industrial Practice, Frost & Sullivan, it is quintessential to use advanced and innovative solutions backed by resilient business models. The session touched upon critical topics like environment growth opportunities, challenges, immediate intervention areas and technologies. The meeting was an attempt to direct organisations looking rebound and emerge stronger from the pandemic.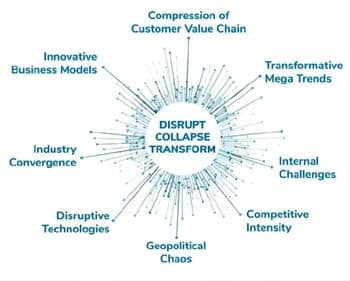 Growth Pressures
The session drew attention to the factors responsible for industry growth pressures. It identified diminishing returns and rising operational costs. It also highlighted the evolving customer value chain. Tech-savvy customers and the emergence of alternative sales channels have given way to a prime example. The focus was on strained water-resources and growing waste generation — low recycling rates, especially in Asia-Pacific. Problemsolving companies will shape the future with their disruptive tech. Facing stiff competition from start-ups, the well-established companies will continue to thrive on change.
Impact on automotive
Many automotive markets are severely hit and forced to change. Importance of hygiene, for instance, has resulted in the growing popularity of sanitisers indirectly positively impacting chemical manufacturing. Ecommerce and digitisation have been rampant making up for the lag and unacceptance pre-Covid. It has also led to a renewed rise in plastic waste levels as an outcome of heightened packaging levels. Cautioned Leong, "Customers in the sustainability industry may not invest further in new technology beyond the basic requirement of water treatment and waste management. New budgets will be under pressure." An audience poll to identify growth themes had more than 70 per cent participants vote in favour of nextgeneration technologies. Others backed governance and business models coming off age as growth contributors.
You can read up to 3 premium stories before you subscribe to Magzter GOLD
Log in, if you are already a subscriber
Get unlimited access to thousands of curated premium stories, newspapers and 5,000+ magazines
READ THE ENTIRE ISSUE
September 2020