Manufacturing Robotic Automation
Auto Components India
|
September 2020
VDMA India and EAC jointly organised a webinar to highlight the opportunities in manufacturing robotic automation.
Globally, economies continue to reel under the Covid-19 infused degrowth. The world over, the supply and demand-side shocks have resulted in disruptions that continue to challenge production plans. Plant closures are known to have caused steep revenue losses for manufacturers. The lower manufacturing index has translated to a loss of jobs, especially for the contract employees. To overcome disruptions and volatility, manufacturers need to restore supply chains to pre-covid levels. Companies need to turn to manufacturing with the use of robotic automation. The focus is to optimise in-house manufacturing resources and cut the dependence on external third-party vendors for such requirements. German Engineering Federation - VDMA India and EAC International Consulting tapped into this domain and set out to address manufacturer concerns around regaining productivity in their webinar.
To develop a high degree of agility and resilience, manufacturing robotic automation was put forth as the need of the hour. Averred Rajesh Nath, Managing Director of VDMA India, "The need of an hour is to take gradual steps to enhance automation and generate a return on investment. Automation without a high capital investment." "AI, machine learning and robotics will help manufacturers to produce quality products at a better cost," he opined. Turning a catalyst to help the industry make the transition to automation with a higher degree of resilience, Nath projected the growth of Industrial automation at 10-12 per cent rate by 2022 to touch a market valuation of USD 3.1 billion by 2022.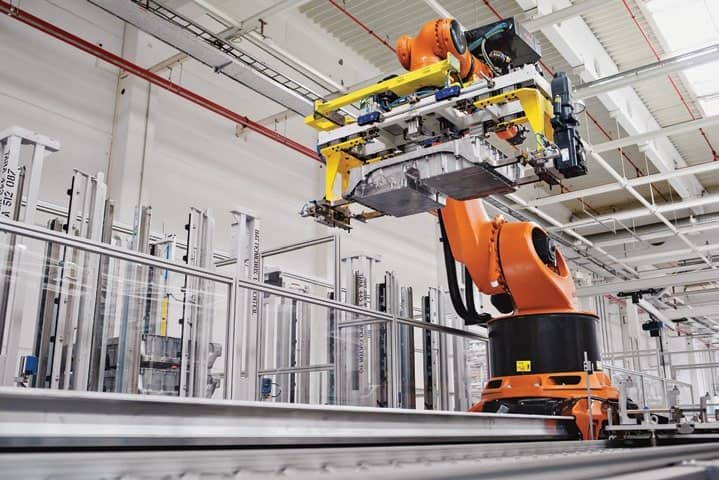 Automation led recovery
Touching upon the as-is where is basis in the aftermath of the pandemic, Unmesh Lohite, Principal at EAC International Consulting drew attention to the current adoption rate of robotic automation in India. He highlighted the role of robotic automation in recovery, status quo, cost factors, challenges, adoption parameters, decision factors, application potential, growing penetration through R&A success stories. Using these as a benchmark, manufacturers must adopt new Standard Operating Procedures (SOP) for social distancing. Compliance of safety norms and preventive measures like temperature checks, sanitisation, staggered-shifts and transport will be the initial set of challenges for manufacturing plants. Explained Lohite, "The Covid impact has led to a decline in the manufacturing output and a rise in operational challenges. Robotic automation deployment here emerges as a potential mitigation option." He attributed the limited availability of raw materials due to logistics and supply chain disruptions to the partial or total shutdown of operations as a result of the government imposed lockdown measures. In April 2020 alone, for instance, degrowth of (-)16.2 per cent was registered.
You can read up to 3 premium stories before you subscribe to Magzter GOLD
Log in, if you are already a subscriber
Get unlimited access to thousands of curated premium stories, newspapers and 5,000+ magazines
READ THE ENTIRE ISSUE
September 2020