Automotive 3D Printing
Auto Components India
|
August 2020
In a webinar hosted by Messe Frankfurt, 3D printing experts highlighted innovations that are redefining the definites of automotive.
Messe Frankfurt's recent webinar brought together experts from organisations including Imaginarium, Design Tech and Divide by Zero. Titled '3D Printing to redefine efficiency, cost-effectiveness and productivity for Automotive Industry', the webinar hosted by Automotive Engineering Show, Chennai, drew attention to the innovative trends in the domain known to have brought about a transformation in the automotive industry. Citing the stakeholder measures to avoid stocking excess inventory besides saving on raw material and unutilised tech, the session opened with the panel unanimously agreeing upon the benefits it has to offer. Among key advantages spoken of were hopeful of being able to avoid long development lead times and nonvalidated designs for production.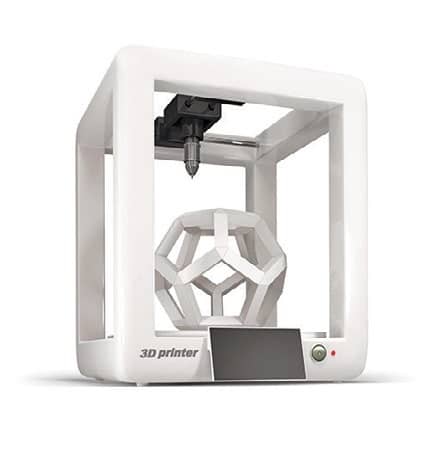 3D printing, also known as Additive Manufacturing (AM) involves printing a part layer by layer from a digital design which is in the form of the 3D CAD model. No special tools like a cutting tool or moulds are known to be involved in this process. The part is directly manufactured or printed onto a print bed. Being majorly used for rapid prototyping in the past for the automotive industry, 3D printing, the panellists agreed was fast becoming a prefered choice to create visual models, functional parts, spare parts, jigs and fixtures and in rapid tooling. Stressing on how 3D printing was helping to speed up the design process, improve quality and cut costs, Nishant Shah, Director, Imaginarium (India) Pvt. Ltd. said, "A decade back it used to take months to actually manufacture some parts after designing and to ultimately test the functionality. 3D printing has certainly helped to reduce this time down to a fraction of days and even hours in cases."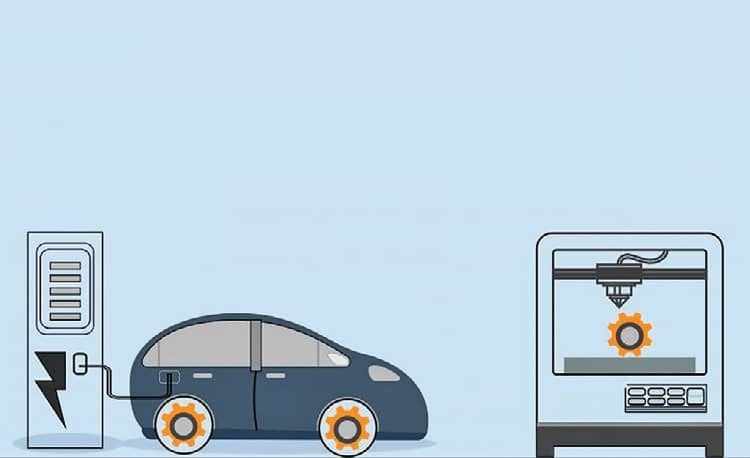 Redefining the EV ecosystem
3D printing is redefining the EV ecosystem. Be it design or manufacturing. Known to require lightweight, highly specialised components in relatively lower quantities compared to conventional internal combustion engine-powered vehicles, EVs have been found to have increased dependence on Fused Deposition Modelling (FDM). The latter is known to enable the construction of threedimensional objects, prototypes and products through a computer-aided manufacturing process. The melt extrusion method helps deposit filaments of thermal plastics in a specific pattern. A printhead moves along X and Y axis above the build platform.

Redefining light weighting
Light weighting without sacrificing structural strength to attain benefits like enhanced vehicle performance has come a long way. The advent of new materials has helped. A 10 per cent weight shaving could translate to eight to 10 per cent higher fuel economy for instance. Using 3D printing, a study highlighted in the session, drew attention to original equipment manufacturers especially car manufacturers having built the capability to perform alterations at a structural level pertaining to desired components. The redesign of these parts using lattice structures is claimed to involve the use of advanced materials and methodology which in turn has enabled structural elements to deliver equal or greater performance with the use of a less material. Besides the use of composites, additive manufacturing has played a significant role, it were said.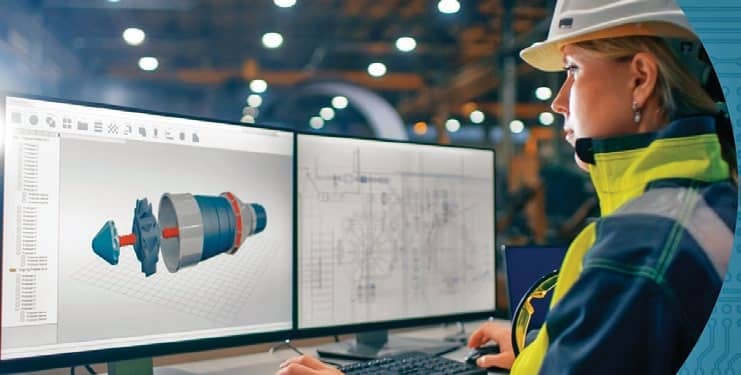 Redefining prototyping
You can read up to 3 premium stories before you subscribe to Magzter GOLD
Log in, if you are already a subscriber
Get unlimited access to thousands of curated premium stories, newspapers and 5,000+ magazines
READ THE ENTIRE ISSUE
August 2020