STRAIGHT DOWN THE MIDDLE
There's nothing very middle-of-the-road about Dave Yates' Mitsubishi L200. But with modified double-cabs tending to divide themselves into big-money builds and bargain-bucket weld-ups, with not a lot in between, the company that helped him build it hopes to become the go-to supplier for people wanting to plough a new furrow down the centre ground
A common conundrum, if you're in the lucky position of being able to base your off-road build on a brand new truck, is that there's hardly any choice left in the 4x4 market. The Suzuki Jimny is affordable but you can't get hold of them, the Jeep Wrangler and Toyota Landcruiser are pricey enough to put off most people and the Mercedes G-Class is brilliant but you're in a really lucky position if you can mess with one of those.
That's why so many people are turning to pick-ups nowadays. It was a rarity to see them being used off-road a decade or so ago, but now they're commonplace.
What's noticeable about modded pick-ups, however, is that they tend to be split into two types. We've featured plenty of big-budget vehicles based on new or nearly-new vehicles, and there's also a world out there of DIY spanner men creating honest playday wagons from the sort of trucks you can pick up for a couple of grand.
But there never seems to have been very much in between. Perhaps it's because the £10-15,000 bracket has always been, and probably always will be, full of Land Rover Defenders, but trucks in this kind of territory tend to be more of a rarity.
However there's a company in the off-road world that aims to change this. Alex Sugden, of Viking Fabrication and Design, reckons there's a market for mid-range pick-up builds – and the Mitsubishi L200 you see on these pages is an illustration of what you can create by becoming one of his clients.
It's the property of Dave Yates, who's not so much a client as a co-conspirator. He and Alex go back a long way, to when the latter was making bumpers and rock sliders for the previous-shape L200 to this one, so it was a natural fit for the two of them to plan a full build together.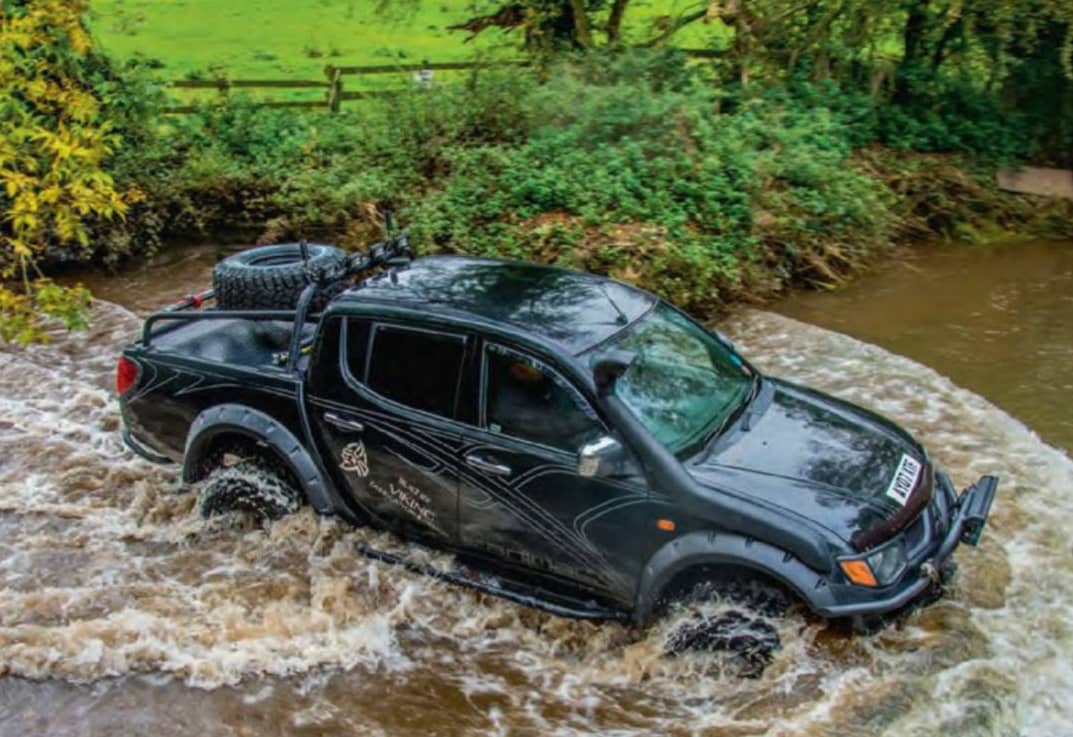 'Plan' is one of those words that are normally followed by 'however' when you're talking off-road projects, and sure enough it wasn't long before there was a spanner in the works. Dave had had the vehicle for a bit less than a year when they started pulling it apart, the idea being for the build to progress nice and steadily… but then the engine died on his other L200, which was meant to be his daily driver for the duration, and suddenly this one was a distress purchase.
You can read up to 3 premium stories before you subscribe to Magzter GOLD
Log in, if you are already a subscriber
Get unlimited access to thousands of curated premium stories, newspapers and 5,000+ magazines
READ THE ENTIRE ISSUE
April 2020