Responsible Overlanding
You plan for a lot when preparing for an overland expedition. But something you might not give a lot of thought to are the responsibilities you have when you're on the road. Rest assured, when you're out there seeing the world you still have to be a good citizen…
Responsible tourism is essential to our travelling and overlanding philosophy. Not only do we want to have a great time visiting some of the world's most beautiful places, but we also want to make sure that we're not hurting local communities or the environment along the way. And, wherever possible, we strive to ensure that our impact on local communities and the environment is positive.
We believe that responsible overlanding minimises negative social, economic and environmental impacts, generates economic benefits for locals, and provides opportunities to enhance the well-being of local communities.
We take both an idealist and pragmatic approach to responsible overlanding – idealist in that we strive to be as responsible as we can, but pragmatic because we recognise that it won't always be possible to have the perfect scenario everywhere we travel.
Recycling, for instance, is not yet very widely practiced in many African countries, and it will therefore not be realistic for us to commit to recycling all of our rubbish along the way. However, we will recycle where we can and praise establishments that are committed to environmental protection.
There is no one way to be a responsible traveller, and we understand that many issues surrounding responsible tourism are controversial. For instance, Noel and I are choosing to volunteer with and raise funds for local charities that we meet along the journey, which is important to us even though 'voluntourism' is coming under fire.
Needless to say, we understand that ours is not necessarily the only approach, and there can be many different approaches that are all just as equally responsible.
With that said, these are our five rules of thumb for responsible overlanding:
TRAVEL GLOBALLY, SPEND LOCALLY
The income generated from tourism is essential to the economies of all of the various countries that we intend to travel through, or have travelled through, in Africa.
However, too often money from the tourism sector never reaches local communities, and may actually end up having a negative impact on people and the environment. Sadly, there are countless examples of this throughout Africa – such as the displacement of San (Bushmen) communities in Botswana to make way for tourism development in the Central Kalahari Game Reserve (CKGR), one of the country's biggest safari parks.
It is important to us that most, if not all, of the money that we spend on our journey benefits local areas, and at the very least does not contribute to any harm.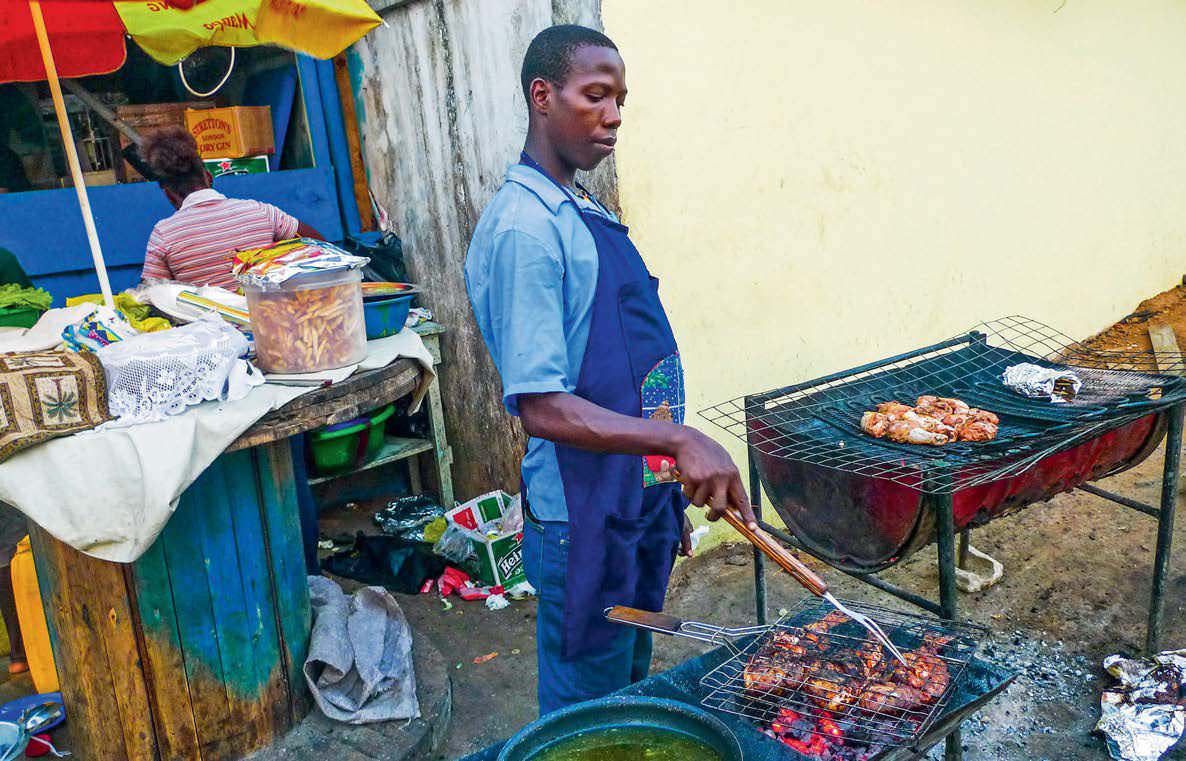 You can read up to 3 premium stories before you subscribe to Magzter GOLD
Log in, if you are already a subscriber
Get unlimited access to thousands of curated premium stories, newspapers and 5,000+ magazines
READ THE ENTIRE ISSUE
December 2017