Satellite Navigation: Lost And Found
4x4 Magazine Australia
|
August 2020
A purpose-built sat-nav system for 4x4 use guarantees continent-wide coverage.
Most vehicles bought from the showroom floor these days come with an embedded satellite-navigation system of some sort – of varying levels of competency. The problem when it comes to our lifestyle is that manufacturer sat-nav systems will lack the functions and features for proper off road use. Sure, some will come with off-road features, but for guidance when it comes to 'real' off roading you need to trawl the aftermarket industry.
"As any keen four-wheel driver will understand, stock vehicles are a great base to build upon for a more purpose-specific off-road setup," explained Adam Jane, editor at HEMA Maps. "In the same way that drivers might wish to upgrade to more capable tyres, suspension and lighting, it's often a good idea to step up from the generic in-car GPS system to something purpose built."
A purpose-built sat-nav system for 4x4 use will feature topographical maps (detailed and accurate two-dimensional representations of features on the Earth's surface), precise mapping of remote tracks and the ability to function when off-the-grid – as well as a bunch of useful tools like POIs (point-of-interests), the ability to sync waypoints and save favourite off-road routes.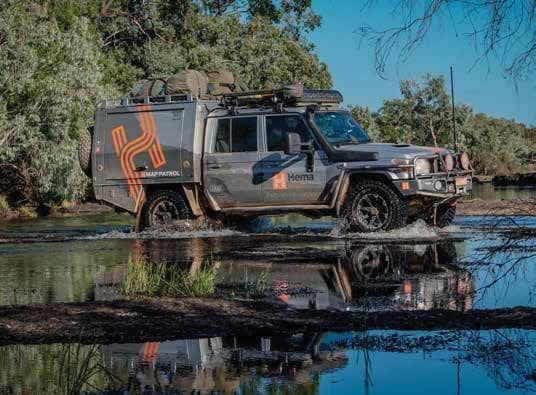 Another key reason to scrap the manufacturer sat-nav system in favour of an aftermarket device is the 'update' factor. Due to map updates releasing regularly it's important to have a model that can update hassle-free, multiple times a year.
And, as Matthew Thomas, Garmin Australia's general manager, reminded us: "Updates can be expensive and can usually only be done when service is due. It is not unusual for vehicle manufacturers to charge $500 for a single update.
"Garmin units usually have at least four updates a year and, for some models, it will notify you on the Garmin connect phone app if you have an update," he added.
Two key players in the 4x4 GPS world are HEMA Maps and Garmin, so we had a chat with them to learn more about the devices saving heaps of Aussies from getting lost in the scrub.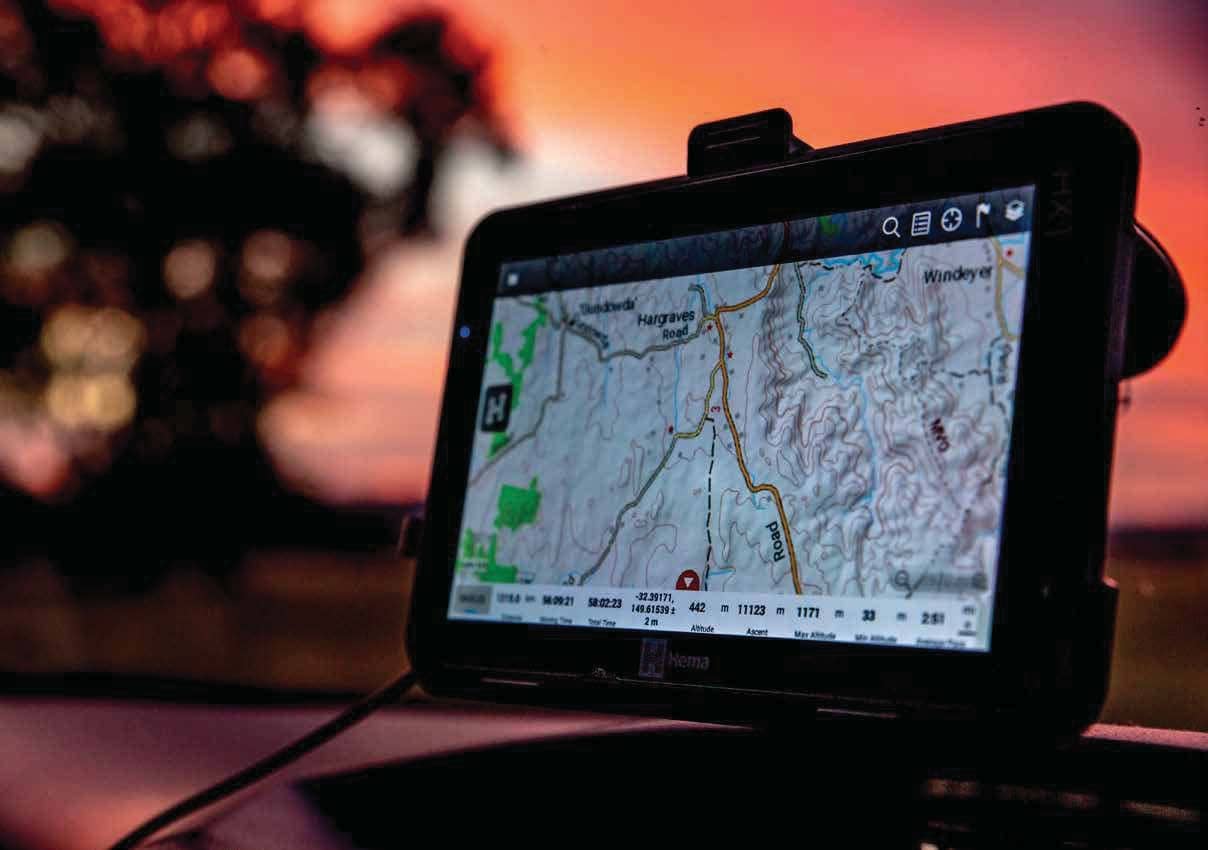 OFF-ROAD ESSENTIALS
TO BE suitable for proper off-road, remote-touring use, an adequate sat-nav system needs to tick a few boxes. Not only does it need to have adequate mapping database for offline use and the ability to work when you're hundreds of kilometres from the nearest town, it needs to be built tough.
"A good off-road GPS unit needs to be tough enough to withstand the Aussie outback and reliable enough to trust in the middle of nowhere. A good mount, solid construction and an intuitive operating system will make life a whole lot easier," Jane said.
Matthew Thomas from Garmin Australia agreed: "GPS units used for off-roading will be subject to much harsher vibrations than driving on sealed roads, it will also be subjected to more extreme weather conditions such as dust and moisture."
As mentioned, topographical mapping is essential, with Garmin units in particular using topo maps from various sources (including HEMA). The benefit of units from HEMA and Garmin is that they'll feature POIs (point-of-interests) like campsites, dump points, rest areas, water points and fuel stops. Also look for GPS units that have the ability to record your trips, add geo-tagged photos, sync waypoints, and save and share favourite routes.
You can read up to 3 premium stories before you subscribe to Magzter GOLD
Log in, if you are already a subscriber
Get unlimited access to thousands of curated premium stories, newspapers and 5,000+ magazines
READ THE ENTIRE ISSUE
August 2020