RADIO ACTIVE
4x4 Magazine Australia
|
November 2020
THE GME XRS 330-C UHF CB IS NOT ONLY AN EXCELLENT COMMUNICATOR, IT'S TEACHING AN OLD DOG A FEW NEW TRICKS.
THE purpose of CB radios as a communications device hasn't really changed much over the years, but the radios themselves have evolved. The two radios in my old LandCruiser partly shows this evolution, as one was an old AM/477meg dual-band jobby and the other an older 40-channel GME GX3200. Neither were working particularly well on a recent trip in convoy, so it was time for a more modern replacement.
AM CB radios are pretty well redundant now and the common 477meg units have advanced to 80 channels. Compact units have become the norm and allow you to mount the main body away from the fascia, and some are even controlled by Bluetooth.
I like to keep things simple with a basic radio and never thought I would use a unit with Bluetooth connection or the ability to locate you and other users with similar tech on-board. I also didn't like the idea of UHF radios with the speaker, microphone and all of the main controls in the handpiece, as I didn't imagine the sound quality of the speaker would be all that good.
This opinion changed when I used the GME XRS 330-CTP combination in the 4X4 Australia Ranger. It features the all-in-the handpiece design, with the main body mounted behind the dash; and the revelation that the sound from the inbuilt speaker was excellent and changed my mind on such UHF units.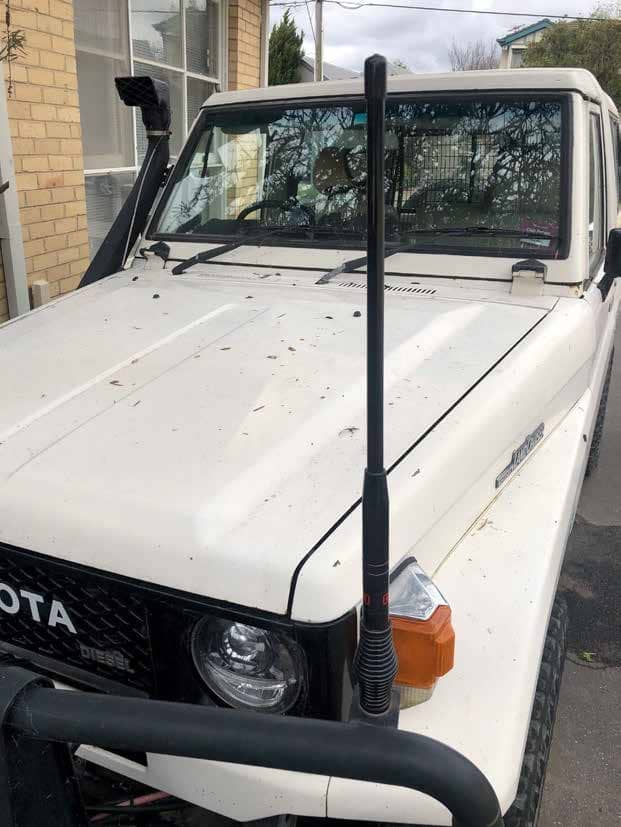 You can read up to 3 premium stories before you subscribe to Magzter GOLD
Log in, if you are already a subscriber
Get unlimited access to thousands of curated premium stories, newspapers and 5,000+ magazines
READ THE ENTIRE ISSUE
November 2020