ON THE SHOULDERS OF GIANTS
4x4 Magazine Australia
|
November 2019
ONE FOOT AFTER THE OTHER, MODIFIED JEEPS ARE CHANGING THE 4X4 GAME.
FROM the very first time a cylinder fired, sending drive to a wheel, the world of off-road transportation has been slowly but steadily evolving. Each new model takes what was built by the last generation and adds to it. The worst aspects are removed; the best amplified and expanded – all with a clear lineage, if you look hard enough.
No brand flaunts its heritage more than Jeep, and this is evident in every inch of the two wild American rigs gracing these pages. There's perhaps no greater example of continuous, albeit slow, vehicle evolution than this pigeon pair of black, newer than new and tougher than tough Wranglers: one JL, one JT, and both a direct result of what came before them.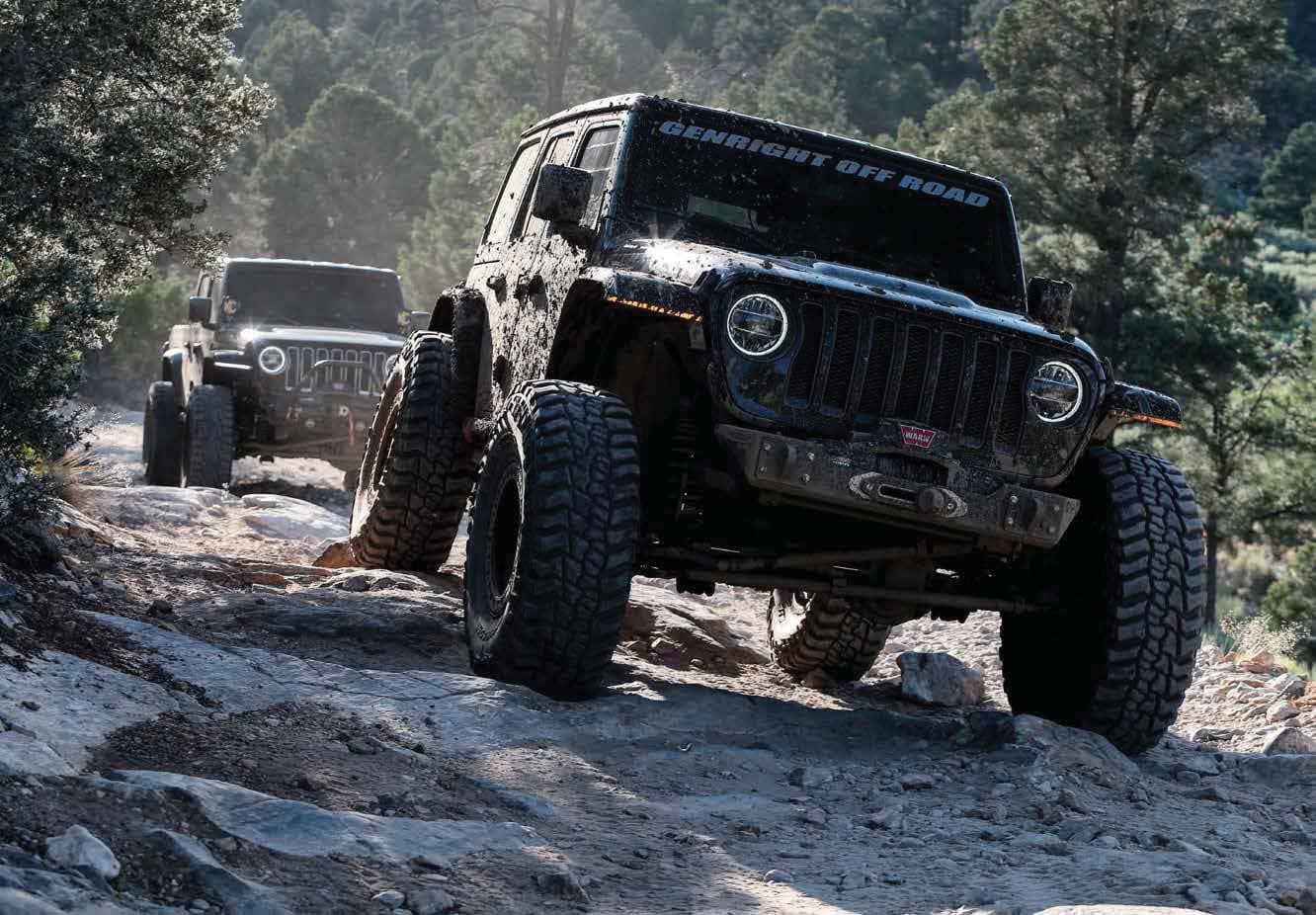 ALFRED
Alfred has built his Wrangler for serious rock crawling, with a massive lift and 40-inch Mickey Thompson Baja Boss hoops.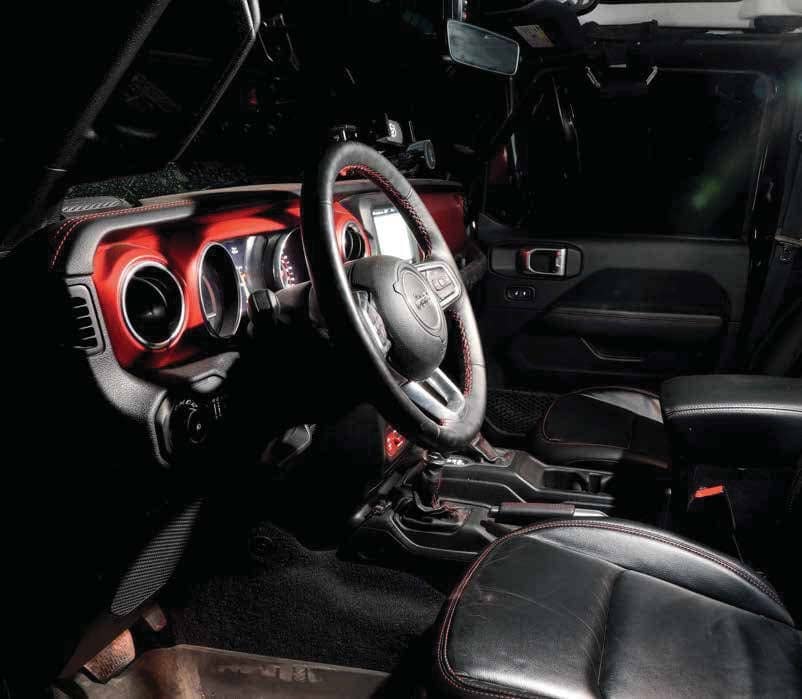 Alfred is the owner of the JL Wrangler, a five-door wagon evolved from the game-changing JK Wrangler Unlimited. Evelyn is the woman behind the wheel of what is undoubtedly the most capable off-road ute on the market, the recently released JT Gladiator, which in turn is the next step in the Wrangler platform's progression. Of course, evolution doesn't just happen on the production line, and both of these Jeeps have progressed far beyond the factory versions of themselves.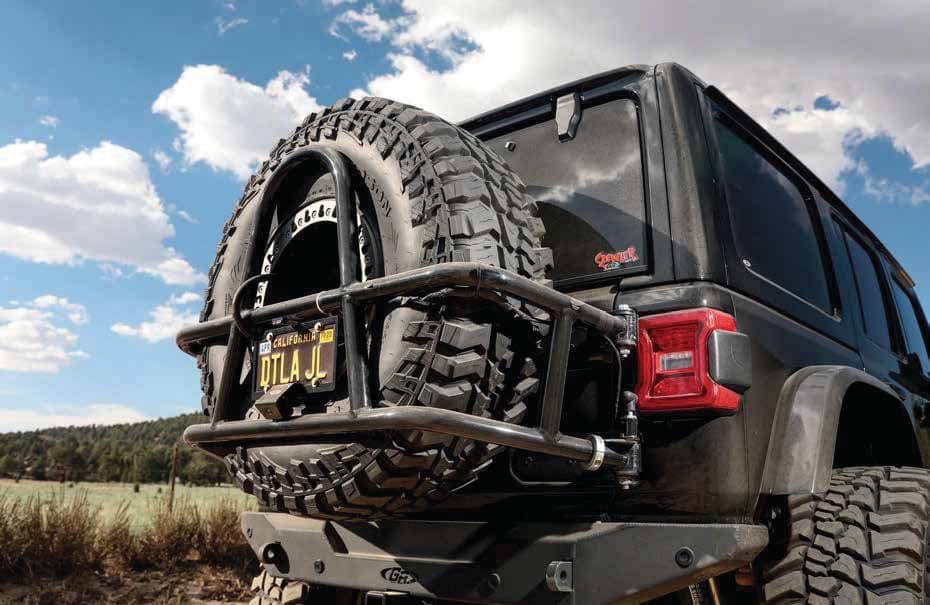 Starting underneath (because that's what really counts on a Jeep) both rigs have had a comprehensive overhaul. The JT Gladiator now sits closer to the heavens thanks to a leveling kit from iconic aftermarket Jeep manufacturer EVO MFG. The Stage 1 kit gives the long-wheelbase ute a full 2.5-inch ride-height increase thanks to in-house developed springs. To help make the most of the newfound ride height and travel, extended brake lines have been included in the kit, with bump-stop spacers front and rear keeping a healthy distance between tyre and fender, and adjustable trackbars getting things back in line. Alfred's JL Wrangler takes things to a whole new level. On each corner externally adjustable King 2.5-inch shocks not only allow Alfred to dial in his ride height, but to change suspension stiffness depending on whether he's hitting slow-speed rocks for a night run, or bombing across the desert.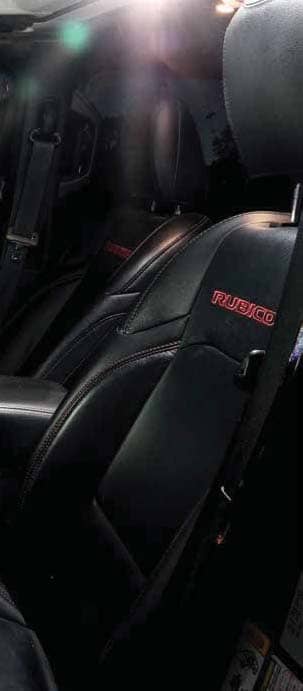 You can read up to 3 premium stories before you subscribe to Magzter GOLD
Log in, if you are already a subscriber
Get unlimited access to thousands of curated premium stories, newspapers and 5,000+ magazines
READ THE ENTIRE ISSUE
November 2019