METAL MANIA
4x4 Magazine Australia
|
November 2020
THERE'S BEEN AN EVOLUTION IN UTE CANOPIES. FEATURING A LOW PROFILE, LIGHTER WEIGHT AND EASIER REMOVAL, THE METAL TUB TOPPER BEATS STANDARD CANOPIES IN PRICE, STYLE AND PRACTICALITY, AND MATCHES THEM IN CARRYING CAPACITY AND SECURITY.
THERE are myriad options for the ute owner when it comes to storage, and a canopy is an effective and popular way to keep tools and off-road equipment securely stowed, sorted and protected, from both the weather and prying eyes. They also provide a great base to attach other accessories such as racks and rooftop tents, as well as installation of electrical systems and storage drawers.
"Security, protection from the elements and storage are the core benefits of a canopy," explains Thomas Harding from RSI Smart Canopy. "Whichever canopy you select, these factors are non-negotiable. A canopy will keep your cargo safe and secure; provide a sturdy base for a rooftop tent; or create a mobile workshop for your business."
A relatively new style to the Australian market is the Tub Topper (referred to as Truck Caps in the US of A), and, as Troy Bignell from Camp King Industries explained to us, their simple design and budget-friendly price tag means they're starting to gain traction in the Oz market.
"The tub topper is something that is relatively new in the Australian space, but it is taking off like wildfire," Troy said. "This design allows for great looks, great roof-load capacity, great use of space, and a great price.
"A tub topper can help you achieve the same space as a full canopy, but at nearly a quarter of the cost. Similarly to the tub by itself, it also allows you to get the weight down as low as possible as the tub will drop down lower than a tray," he added.
LOOK BEFORE YOU BUY
AS with any piece of aftermarket gear added to a 4x4 build, it's important to first establish what your intended purpose is: Are you a tradie looking to keep your tools safe? Perhaps you're planning your next Red Centre run?
"We suggest to identify your intended usage and preferences," Hannah van der Sluys, Ironman 4x4's Alu-Cab brand manager, advised. "Is it going to be for trade tools, general storage, weather resistance, security, styling etc. Each canopy on the market offers a unique set of benefits, choose the right one that fits your needs."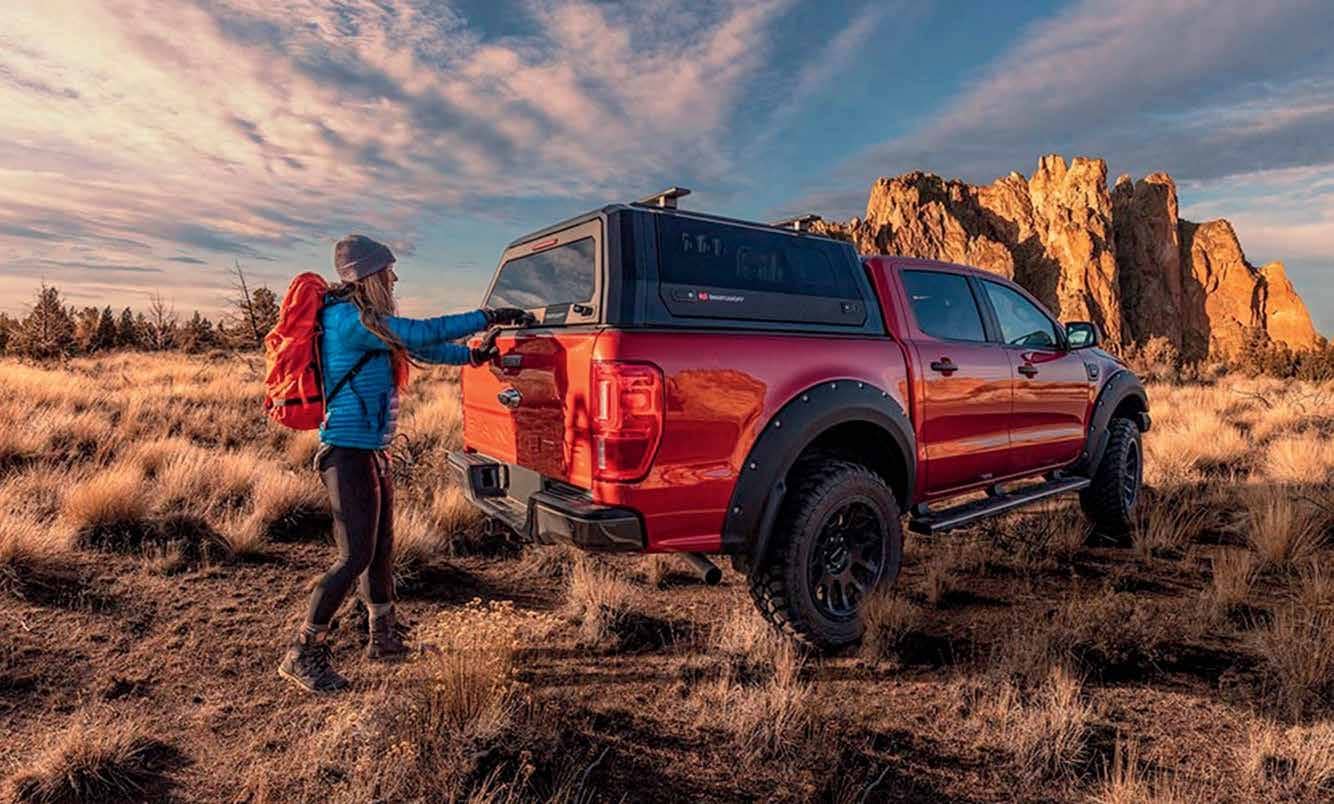 You can read up to 3 premium stories before you subscribe to Magzter GOLD
Log in, if you are already a subscriber
Get unlimited access to thousands of curated premium stories, newspapers and 5,000+ magazines
READ THE ENTIRE ISSUE
November 2020