LESSONS FROM LIMA
4x4 Magazine Australia
|
November 2020
A SHORT DRIVE FROM MELBOURNE TO THE HEART OF KELLY COUNTRY PUTS YOU AMONG SOME CHALLENGING TERRAIN TO TEST MAN AND MACHINE.
WHEN I saw the huge tree strewn across the track, my heart plummeted. I only hoped our vehicle wouldn't do the same, as it was precariously close to the massive bog hole of mud in front of us. The main track was tantalisingly close, visible barely 50 metres away, but the huge tree effectively blocked us from going any farther.
Turning around was our only option, but even that would be tricky. The terrain was slippery; it had been a slow crawl down the muddy track and the thought of going back up the embankment did not thrill me. We were alone, we had no phone service and the winter sun was quickly disappearing into the cold shadows of the afternoon.
We're in the hills of the Strathbogie Ranges, near Lima South, just over a couple of hours from Melbourne. It was the June long weekend, the first weekend after camping restrictions had been lifted. It was also the last weekend before many of the seasonal tracks would be closed for the winter months. Perhaps that should have been an early warning sign.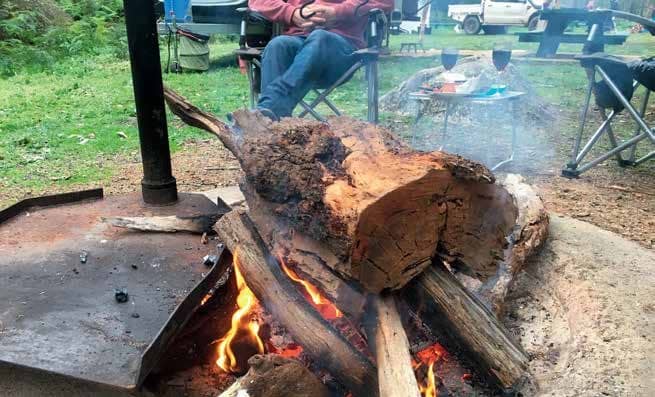 Our trip had started sedately,. At Benalla we camped by the lake, a great place for an overnighter, and woke the following morning to a frosty -3C. Rugging up for the 4.5km circuit-walk around the lake was invigorating. Little did we know it would be a walk in the park compared to the challenge we'd find ourselves in later that day.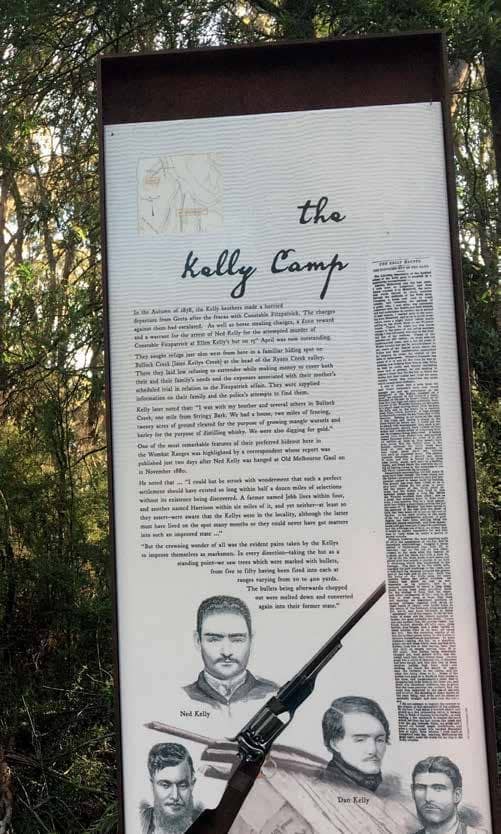 From Benalla, it's only 37km to James Reserve, which is located on the banks of the Moonee Moonee Creek, off Lima East Road. The reserve is flat and lush and we snared a great spot near the creek, with a picnic table and a fire pit close by. There were few campers around and, as we were to find out, this is a popular spot for off-road bikers and four-wheel drivers. With good reason, as there are loads of tracks, trails and adventures close by in an area filled with the heritage of gold and alluvial mining.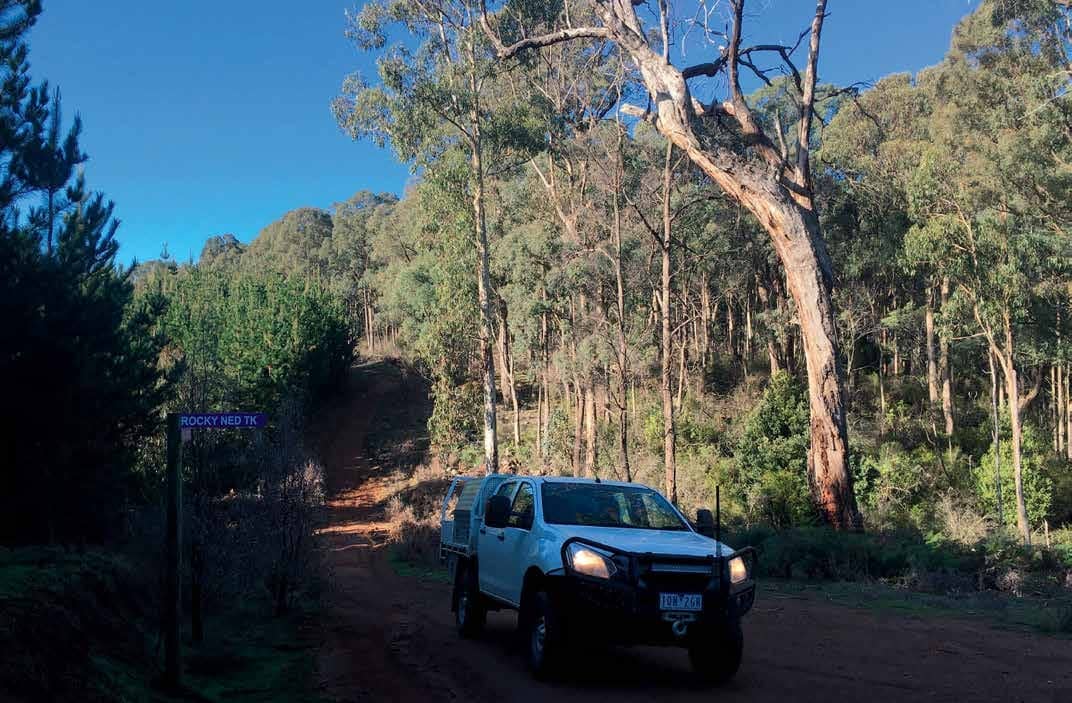 HELLS HOLE
NOT far away from camp are the Crystal Mines, the Tallongalook Track and the dry creek historic area which comprises of areas such as Hells Hole Creek where gold was discovered back in 1851. There are also a couple of lookout points including the Rocky Ned Lookout and Wild Dog Rocks, all places we were keen to explore. After a short drive into the nearby state forest to collect wood for the next few nights, we were ready to hit the tracks, our warmth secured.
You can read up to 3 premium stories before you subscribe to Magzter GOLD
Log in, if you are already a subscriber
Get unlimited access to thousands of curated premium stories, newspapers and 5,000+ magazines
READ THE ENTIRE ISSUE
November 2020